New San Diego Green Leaders: The Road to 100% Renewables

Tuesday, May 7, 2013 from 5:30 PM to 9:00 PM (PDT)
Event Details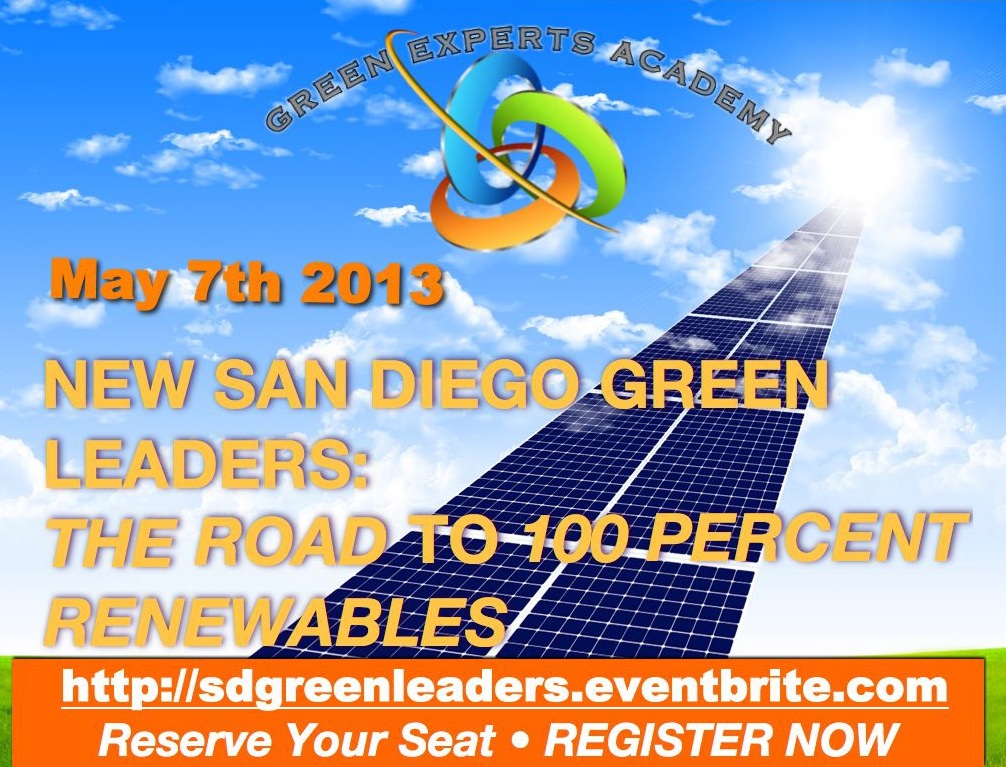 How does San Diego rapidly get to 100 % renewable energy utilization, and what best practices can we learn from Germany and other global solar leaders? How can you succeed in creating and advancing on a Green career path?
On May 7th, 5:30PM, Join New San Diego Green Leaders including San Diego Mayor Bob Filner, Supervisor Dave Roberts, San Diego Unified School Board Vice President Kevin Beiser, Special Guest Peter Vogel, Executive Vice President, Wirsol Solar, Canada, and Green Careers Recruiter/Branch Manager Scott Gayes, Adecco San Diego. 
Moderator: Prof. Kathleen Connell, Founder of Green Experts Academy.
This affordable discovery and networking forum includes complimentary Cinco de Mayo foods, beverages, free parking and event materials. Hosted at Cricket Communications, Inc. in their LEED-certified corporate headquarters, 5887 Copley Drive, San Diego, 92111. Our Media Partner is East County Magazine. Register now and reserve your seat! Ticket,including reg fee: $22.09 http://sdgreenleaders.eventbrite.com
Green Experts Academy profile and previous events:
http://greenexpertsacademyglobal.eventbrite.com 


Catering by:


                                                      ____________________
5:30PM Attendees Register, Buffet, Network
5:55PM Introductory Comments- Kathleen Connell
6:00PM Peter Vogel, Executive Vice President, Wirsol Solar Canada
6:30PM Scott Gayes, Adecco (Staffing and Recruiting) 
7:00PM Supervisor Dave Roberts, County of San Diego
7:30PM  Mayor Bob Filner, City of San Diego
8:15PM Vice President Kevin Beiser, San Diego Unified School District
8:45PM Group Discussion and closing remarks
______________________________________________
NEW GREEN LEADERS INCLUDE (CONFIRMED)
San Diego Mayor Bob Filner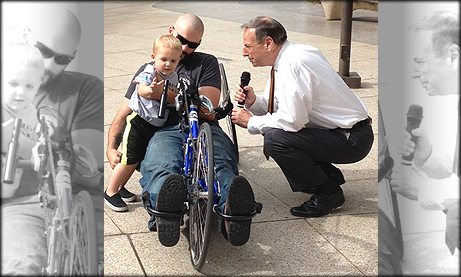 San Diego Mayor Bob Filner received a Ph.D. in the history of Science from Cornell University in 1969. Shortly after, he moved to San Diego and it has been his home for over four decades. He brought his activist experience to a 20-year long teaching career at San Diego State University, challenging his students to put thoughts into action to shape the world around them.
As Mayor, Bob Filner has brought his take action approach to sustainability and Green Economy development. He spoke to the CPUC in San Diego, assisting the community in keeping two power plants from starting up in the region. He has called for solar on the rooftops of all city buildings in 5 years. Bob has a lifetime rating of 92% by the Sierra Club, due to his strong environmental record during many years in Congress.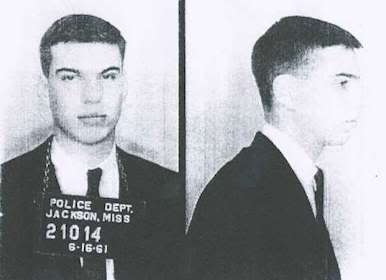 Bob Filner is well regarded by his many supporters in the community, as he has an outsider's view and approach combined with an insider's understanding of the problems and the solutions. As a civil rights Freedom Rider 
Bob Filner entered into a life of public service when he was 18 years old during the Civil Rights Movement. He served almost two months in the Mississippi State Penitentiary as a Freedom Rider.
 More About Mayor Filner: 
 
School Board Member
Filner became frustrated with the local school board after the announcement of the closure of his children's school in 1979. His passion for his children's education and the education of the children in his community led him to run for San Diego School Board Member in 1979.
Parents across San Diego widely supported Filner's "back to basics" approach toward education. His accomplishments during his tenure in the School Board included by the hiring of a more responsive Superintendent, higher test scores, and the elimination of millions of dollars of taxpayer funded bureaucratic waste. He was selected as School Board President in 1982.
 City Councilmember
 Filner broadened his civic service when he was elected to San Diego City Council in 1987, fighting to develop the local economy in San Diego and attract quality workforce opportunities. His leadership allowed him to create the city's first Economic Conversion Committee and write the city's Economic Conversion Plan. He was dedicated to creating a safer San Diego, introducing Police Walking Patrols and a Citizen Graffiti Patrol with the area's unprecedented 24-hour graffiti hotline.
His leadership and ability to accomplish real results led his peers in the council to select him as Deputy Mayor in 1991.
 Congressman
 In 1992, Filner was elected to the United States House of Representatives. In his first term in Congress, he was one of only a handful of freshman legislators to get legislation passed.
 Filner took his responsibility as the representative for a military region seriously - almost immediately upon his arrival in Washington, his request for an appointment to the Veterans' Affairs Committee was granted. In 2006 his Democratic colleagues elected him as Chairman of the House Veterans' Affairs Committee. 


 Filner's experience representing a border community has given him significant insight on the incredible potential of San Diego. He recognizes that the city is at a crossroads, as is a world and city facing the challenge of rapid, disruptive climate change. He believes to move forward we must do things and tackle problems that might be difficult.
__________________________________________________________
San Diego County Supervisor Dave Roberts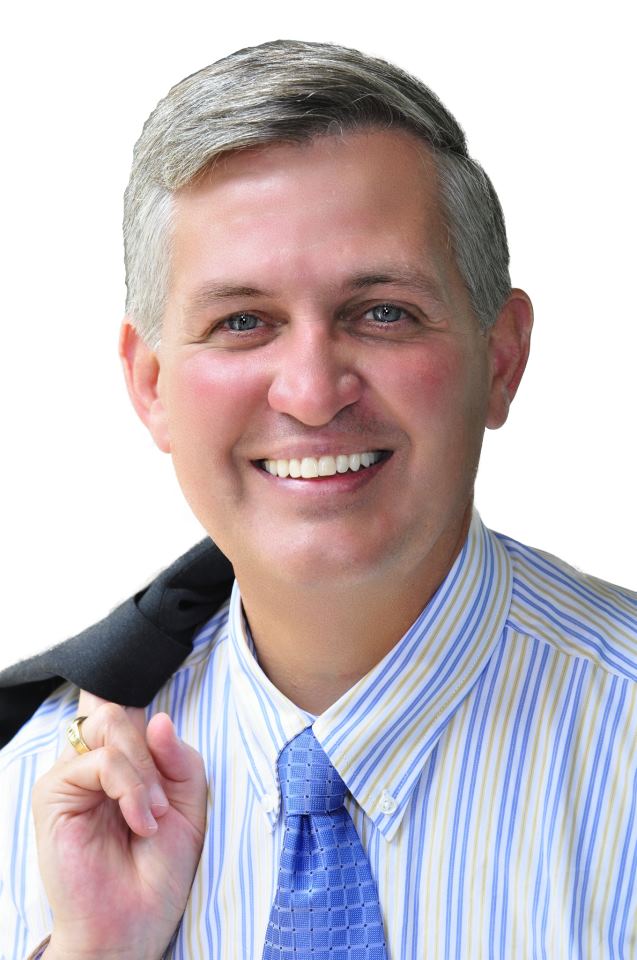 Supervisor Dave Roberts 
Supervisor Dave Roberts brings vast experience from the public, private and nonprofit sectors to his position as District 3 Supervisor for the County of San Diego. 
Dave completed two terms on the Solana Beach City Council and served as the city's Mayor and Deputy Mayor. During his tenure, Dave represented Solana Beach on numerous regional boards. He began his public service as a volunteer for the Solana Beach Budget and Finance Committee and for the Friends of the Solana Beach Library.
Dave is a former corporate officer for SAIC, a Fortune 500 company. He also owns and operates his own real estate management company.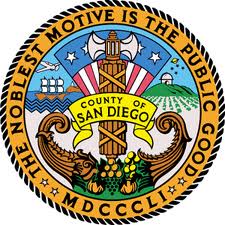 Upon his election to the Board of Supervisors, Dave resigned from his position as a senior manager for the Healthcare Information and Management Systems Society, an international nonprofit organization. In that role, Dave drew upon his background as an appointed health policy advisor to President Barack Obama and former President George W. Bush. Dave earned national recognition for reducing costs and improving the delivery of Medicare, Medicaid and children's health insurance coverage. Dave also worked for the U.S. Air Force at the Pentagon and in Europe. He played a key role in developing Tricare, the military's health insurance system.
Dave is an active member of the Del Sol Lions Club, Escondido Creek Watershed Authority, Foundation for Change, League of Women Voters, Lions Club International Foundation, National Eagle Scout Association, North County Adoptive Parents Association, San Diego County Consolidated Transportation Services Agency, San Diego North Chamber of Commerce, San Dieguito Alliance for Drug Free Youth, Sierra Club and Solana Beach Chamber of Commerce.
As a supervisor, Dave represents the county on various boards, including SANDAG's Regional Housing Task Force, Regional Planning and Shoreline Preservation committees; the San Diego County Mental Health Board, the San Dieguito River Park Joint Powers Authority and the county's Multiple Species Conservation Program review panel.
Dave lives in Solana Beach with his family and has five adopted children, ages 4 through 17. 
_________________________________________________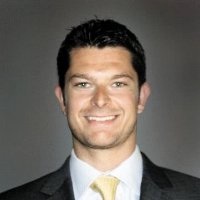 Peter Vogel, Executive Vice President at Wirsol Solar, Canada
After successfully co-launching the Canadian office of Wirsol in 2011 (currently developing over 30MW of solar power generation facilities), Peter is relocating to San Diego to open the new US headquarters for Wirsol. Consistent with the company's worldwide mission, Peter will be focusing on assisting governments, utilities and enterprises in the transition to 100% green energy. His principal areas of expertise are project acquisition, development and EPC (Engineering, Procurement, Construction).

 Wirsol,  a leading international developer and turnkey provider of solar photovoltaic systems, helped pioneer the German model of best practices in renewable energy that will be discussed in the forum today. Germany remains the global leader in solar PV  and renewable energy technology. Last year alone, Germany brought online more than 7.6 GW of solar (roughly seven times that of the State of California).
Prior to joining Wirsol, Peter was an Associate and Project Lead at ROEM Corporation, a San Jose, CA-based property developer, successfully overseeing the design, approval and financing of new construction residential and mixed-use projects. Prior to his tenure at ROEM, Peter served as Director of Marketing at Sundance Development Corporation in Toronto. Peter holds a Bachelor's degree in Business Administration from the University of San Francisco and a Master's Degree from the University of Southern California in Los Angeles.
_________________________________________________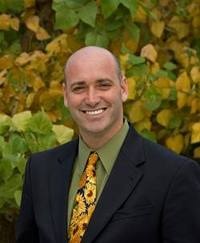 Kevin Beiser, Vice President, San Diego Unified School District 
Kevin Beiser  lives in San Diego and is a math teacher at Granger Junior High School in National City.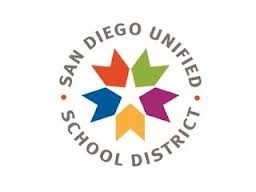 Kevin has received many awards for his work with children, including San Diego Math Teacher of the Year as the "Outstanding Math Teacher 2008-2009" by the Greater San Diego Math Council and the Distinguished Service Award for commitment and support to the program for Gifted and Talented Education.  Kevin was chosen by Granger students as the Most Inspirational, Most Caring and Most Effective Teacher.
Kevin has been a leader in many different roles such as Mathematics Department Chair, Professional Learning Community Team Leader, Faculty Advisory Committee, Curriculum, Instruction and Assessment District Committee, Link Crew Adviser, Math Field Day Adviser, Math Club Adviser and "Cat in the Hat" for literacy night, and was the winning coach for the football team and math team. Kevin has a proven track record of building coalitions to solve problems. 

Kevin was the first person in his family to graduate from high school and to attend college.  Kevin earned a BA degree in political science with a minor in speech communications at Willamette University in Oregon.  Kevin worked for several years in business management gaining valuable experience balancing budgets, making payroll and identifying opportunities to reduce expenses. 
Kevin returned to graduate school to fulfill his dream of helping children. Kevin earned his Masters Degree in Education at the University of Phoenix in San Diego and has teaching credentials for both social sciences and mathematics. 
Kevin resides in Serra Mesa and has called San Diego home for over a decade.
___________________________________________________________________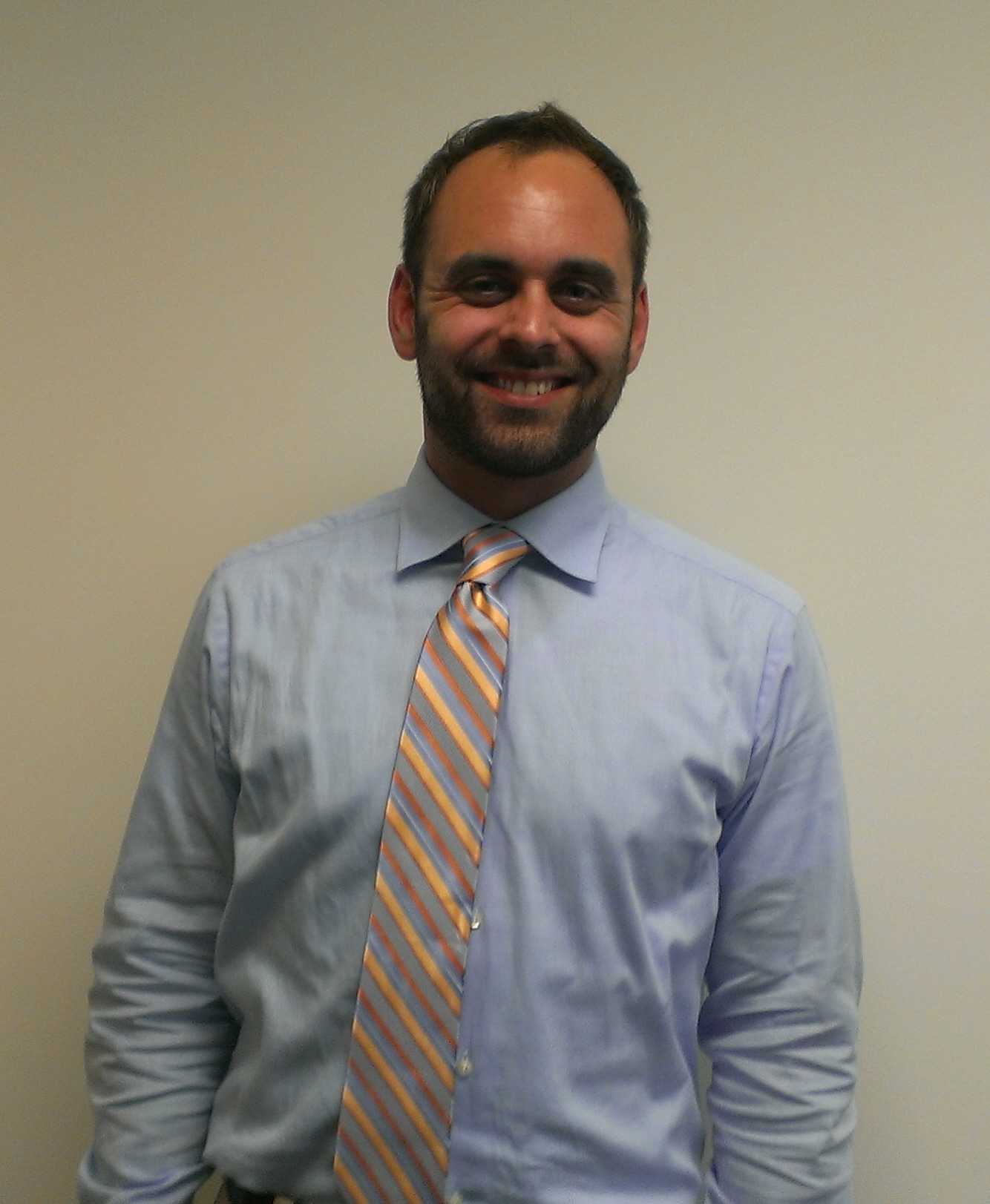 Scott Gayes, Branch Manager, Recruiter, Adecco Staffing, San Diego. Mr. Gayes will present key strategies  for career search and development in the Green sector, and how to ask for what you want and need, a skill that many folks struggle with as they pursue their career objectives.
Scott Gayes is the Branch Manager of the Adecco Staffing office in San Diego, CA, where he has been since 2011.  He is an active member of several community organizations, and serves on the Steering Committee for the Equality Professionals Network.  He received his bachelor's degree from the University of Illinois at Urbana-Champaign, and is pursuing  his Master's of Business Administration.  Outside of work, Scott enjoys many outdoor activities, spending time with friends, and catching up on movies.
 About Adecco:
"Adecco Staffing US is the nation's leading provider of recruitment and workforce solutions. We are the pre-eminent workforce management partner for Fortune 500 companies and career advisement expert for American workers, serving all of the key industries and professions that drive our economy forward. Adecco has over 400 career centers and, on any given day, connects 70,000 talented workers to the best job opportunities across the country, making us one of America's largest employers."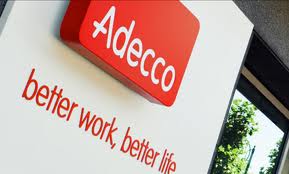 ____________________________________________________________________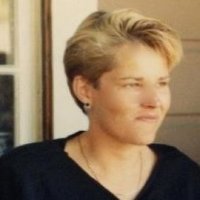 Professor Kathleen Connell, Moderator and Founder, Green Experts Academy
Professor Kathleen M. Connell, M.A., is a public policy expert, educator, social entrepreneur, strategist and business consultant. Her focus is the pursuit of rapid climate change mitigation and development of the Green economy. She has led major government innovative programs, and founded for-profit and non-profit entities alike. 
Kathleen has worked extensively with NASA, DOT, DoD, U.S. Congress, Governors and Lt. Governors of 45 states, The White House, California local governments, and the private sector. Her work has generated billions of dollars in direct and indirect revenues and improved capabilities for society, science and the economy.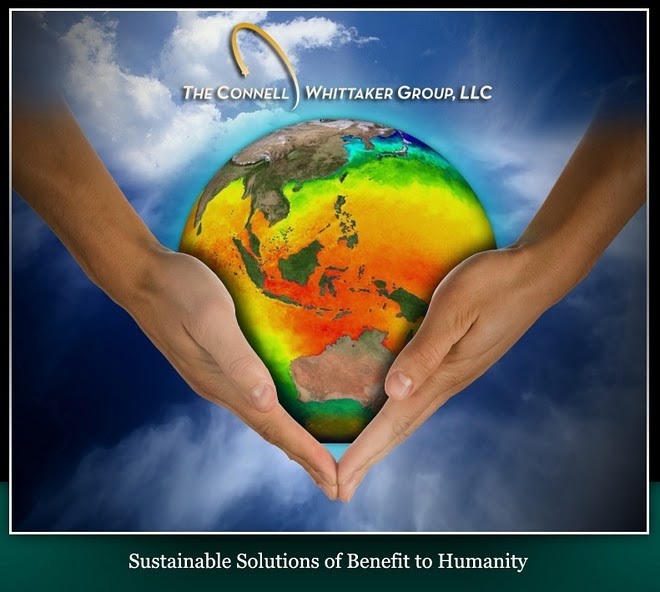 Kathleen began her renewable energy career in the 1990's, as Senior Staff, Environmental Life Support Division, NASA Ames Research Center. She served as the Associate Director of RIACS, a USRA/NASA Research Institute. She is also a founder of the innovative NASA science of astrobiology-a fusion of earth, ocean, life and space sciences. Professor Connell is the founding Policy Director of the Aerospace States Association, a member organization of the nation's Lt. Governors. She served as a Congressional Advisor to NASA HQ, Division of Life Sciences in Washington DC.  Connell has had roles in education, as an Adjunct Professor at San Jose State University in collaboration with NASA. Her focus there was on assessing the feasibility of creating the first Center for Humanity and Space Exploration. She was also the leader of the societal implications of astrobiology, and a national assessment of bio-info-nano integration. Her path finding work is discussed by Steven Dick, NASA Historian in the NASA book, Exploring The Living Universe. Connell also worked with the Space Commercialization Portal at NASA Ames, and with such luminaries as Baruch Blumberg, winner of the Nobel Prize, and Alvin Toffler, Futurist.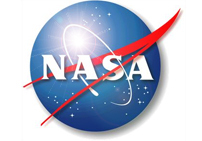 In San Diego, Connell is the Principal of The Connell Whittaker Group, LLC, and Adjunct Faculty, National University, Sustainability Management/MS Program. She also serves as Chairman of the Emeritus Advisory Board, Sustainability Alliance of San Diego, and a Board Advisor of Global Renewable Energy and Power, Inc. She has been a founding Instructor in the Energy Management program of San Diego State University's continuing education unit. In the fall of 2012, Kathleen will serve as a part time Adjunct Professor in a sustainability business Masters program at National University. She also founded and leads The Green Experts Academy, which brings Green Leaders and experts together around cutting edge aspects of the Green economy, job creation, climate change mitigation and environmental conservation-including in the ocean and water sphere. She recently led the 2012 "San Diego Candidates Green Policy Forum" and the first "America's Finest Green City Policy Forum." Kathleen has advised local candidates for high office on Green policy matters and positions. She has also engaged with the Port of San Diego, during their climate mapping process, and has worked with the office of the Mayor of San Diego, and other elected office holders and candidates in the region. Kathleen has also been a team leader for United Green on State of California Stimulus grant proposals in the retrofit and energy efficiency arena. Other projects include acting as the Public Policy Advisor, San Diego Renewable Energy Society, a Chapter of the American Solar Energy Society.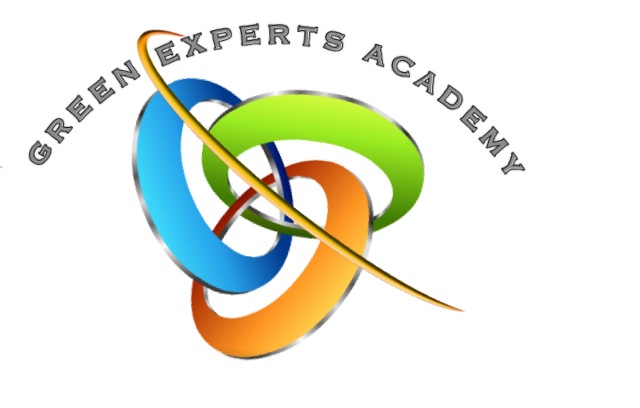 Connell holds a BA in Development Studies (political economics) from the University of California, Berkeley and an MA in Human and Organizational Systems (emphasis: Information Systems and Knowledge Organizations/Societies), Fielding Graduate University, Santa Barbara, California. Her many career honors include the NASA Exceptional Public Service Medal and the designation of Honorary Colonel, to the Governor of the State of New Mexico and the United States Army. She has been awarded special commendations by the Board of Supervisors, City of San Francisco, for her contributions to the economy of the city. She was a member of the Advisory Board, San Francisco Human Rights Commission.
Earlier in her career, Kathleen was a community-based economic development Director in San Francisco, in partnership with the Office of The Governor, State of California. Her work was focused on economic solutions for low income, inner city communities in California. She is also served as a researcher, author and change agent in global food systems, while at the Center for Rural Studies, in San Francisco.
Her invited commentary and research has been published by the AIAA, NASA, Space News, Freakonomics, The New York Times, The San Diego Union Tribune, The Space Review, The Center for Rural Studies and many other media and international research venues. Her work on issues regarding women's labor and corporations has been discussed in Ms. Magazine. She was an invited speaker, United Nations in Vienna, Austria. Professor Connell has produced many award winning documentary films, which focus on explaining science to the public.
A hurricane survivor herself in Florida (Katrina and Wilma), Kathleen is committed to curbing global warming and preparing populations for sea level rise and other consequences of a carbon-based economy. She was a founder of the No on Proposition 23 coalition in San Diego, which sent the oil-backed attempt to kill AB 32 down to defeat. Kathleen is an invited op-ed commentator as a featured author in the San Diego Union Tribune on green economy issues. ("The green jobs transition" (Invited Op-Ed) San Diego Union Tribune. September 2011 http://www.utsandiego.com/news/2011/sep/18/the-green-jobs-transition/ )
___________________________________________________________________
 Some of our previous forums include: 
Oct 4, 2012
 
 
 
Jun 28, 2012
 
 
 
Apr 5, 2012
 
 
 
Jan 31, 2012
 
 
 
Nov 16, 2011
 
 
 
About 100 Percent Renewables (via Rosana Francescato, The Energy Collective) "Negative media coverage has a lot of people thinking solar and other renewable energy sources are not yet ready for prime time. But nothing could be farther from the truth. In fact, we have the technology to get 100% of our energy from renewable sources. So what's stopping us, and how do we get to 100% renewables? That question is being answered everywhere I look these days. A recent study claims that by 2030, we could power a large electrical grid with renewable energy 99% of the time -- without spending more than we do on electricity today. The key, given the intermittency of wind and solar, is to generate power in a distributed manner. But why stop at 99%? We have many tools at our disposal, including demand response programs, to get to 100%. Local energy advocate Greg Pahl provides detailed ideas and case studies in his book Power from the People. He suggests generating a mixture of renewables in addition to wind and solar, including hydropower, biogas, biomass, liquid biofuels, and geothermal energy. Which sources are used should depend on what's most readily available and easy to implement in each community. All these plans deal with the issue of intermittency and reduce the need for expensive storage. Even where storage is needed, we can expect technological advances to make it more affordable and effective. These are all great ideas, but what's really exciting is that we're no longer in the idea phase. A number of cities, countries, and businesses have started on the path to 100% renewables. Corporations, schools, and even the Department of Defense are jumping on the solar bandwagon, with some businesses committing to using 100% renewable technologies. The French think tank negaWatt claims that France, known for its dependence on heavily subsidized nuclear power, can get close to 100% renewables by 2050. And other cities and countries are more ambitious. Now an impressive list of regions are either well on their way to generating 100% renewable energy, or are already there." See: http://theenergycollective.com/rosana-francescato/205171/path-100-renewables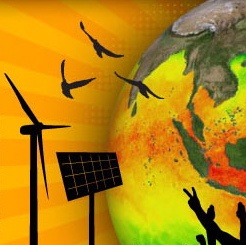 About The German Solar Model: Did You Know? -- A new study from the Lawrence Berkeley National Laboratory (LBNL) puts some hard numbers to the benefits realized when U.S. cities streamline their solar PV permitting processes. Germany's residential solar adoption is attributed to friendly policies and incentives, but also friendly permitting processes. Meanwhile, in the U.S., "soft" costs amount for more than half of the installed price for residential solar PV systems in the US. Various studies have pointed out the results: Customer acquisition costs are ten times higher in the U.S. vs. Germany, $0.67 vs. $0.06, and "overhead" adds up to $1.24/W, or $5,000 for the average system (Solar Freedom Now) $0.22/W on average for permitting + inspection + interconnection, including $0.09/W in fees (NREL) Local permitting and inspection adds $0.50/W, or $2,500 per residential install, and nearly a month of delays (SunRun) Labor costs alone add $0.11/W, and eight weeks average permitting time (Clean Power Finance)
__________________________________
When & Where

Cricket Communications HQ
5887 Copley Drive
San Diego, CA 92111


Tuesday, May 7, 2013 from 5:30 PM to 9:00 PM (PDT)
Add to my calendar
Organizer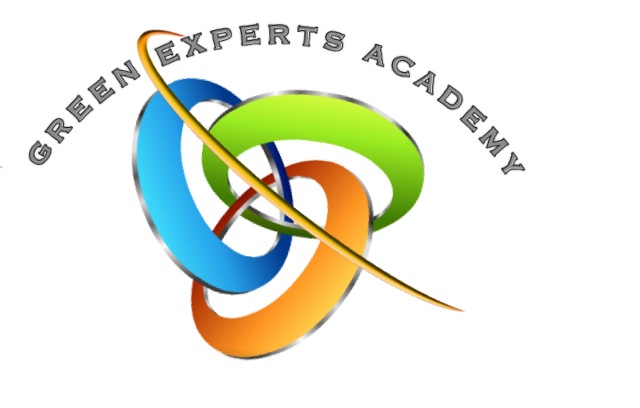 Building Green Jobs, Green Careers, A Green Economy and Green Public Policy. Discover, Engage and Transform with us.
Green Experts Academy provides empowering, cutting-edge seminars, forums workshops and products for the new Green citizen, expert, career seeker, entrepreneur, public official and anyone interested in the Green economy and Green public policy. Science demonstrates we must rapidly mitigate climate change. We are dedicated to building  sustainable prosperity shared by all. Led by Prof. Kathleen Connell, entrepreneur, sustainability expert, educator and advocate, with an extensive NASA background in science, technology and public policy. Kathleen is a Principal of The Connell Whittaker Group LLC.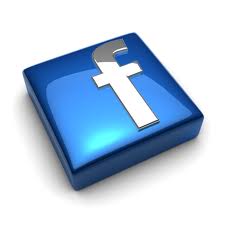 Please like us on Facebook, and get our updates. Thank you. 
http://facebook.com/GreenExpertsAcademy