Discussing the what the roles and responsibilities of radio programmers, DJs and music industry folks on the airwaves and beyond.
About this event
Date / Time: April 15th - 5pm EST
Panelists:
Miabelle (Hot97 / 100.3 RnbPhilly)
Polly Irungu - WNYC, Multimedia Journalist, Founder Black Women Photographers
Xorje Olivares - Affirmative Reaction - Host, Producer + Social Commentator
François Vaxelaire - Founder, The Lot Radio
REGISTRATION LINK - http://bit.ly/thereachofradio
MORE INFO - Join us for a discussion on the new rules and responsibilities of radio stations and DJs in 2021, as part of New York. Music Month Extended Play, an initiative of the NYC Mayor's Office of Media and Entertainment.
Radio and DJs have long worked hand in hand with the world of activism. Since it's inception Radio has been well known for having a hyper local connection with community, and DJs for having a personal connection with their fans. Both have always had the ability to respond to and share news with the public in the moment whether it be through words or music.
That trend has continued over the years, but as the medium has grown we've also seen DJs and radio personalities create truly innovative roles for themselves off the mic to help their communities build and grow. Our panelists will discuss what's changed in the way radio engages with their audiences, and what the roles and responsibilities as programmers, DJs and music industry folks look like today.
MORE INFO - https://www.nymusicmonth.nyc
MORE INFO on co-sign - https://www.co-sign.com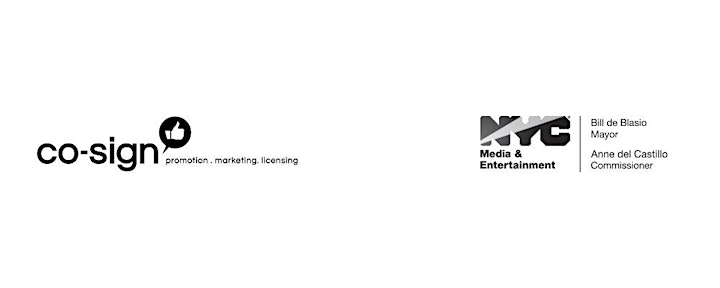 Organizer of New Rules - Reinventing The Reach Of Radio