New rules on Crowdfunding - A real opportunity for your emerging company?
Description
New rules on Crowdfunding
A real opportunity for your emerging company?
AGENDA
3:00 PM - 3:30 PM Registration and Networking
3:30 PM - 5:00 PM Industry Panel
5:00 PM - 6:30 PM Networking Reception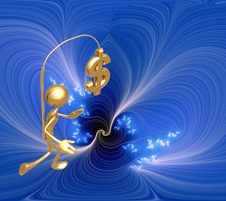 OVERVIEW
On April 5, 2012 President Obama signed the JOBS Act bill into law. President Obama declared the JOBS Act (for "Jump-Start Our Business Start-Ups") is a "potential game changer". Indeed, funding for start-ups and emerging companies should become easier with an increased crowdfund cap and new IPO rules for example.

However it does sound a bit risky to disclose your ideas to the whole world at a very early stage.

Key points that will be developed during this session include:
• Why and how to crowdfund your emerging company?
• Is crowd funding a solution for your emerging company?
• Why do VCs and Angels get involved in crowdfunding?
• Do's and Don'ts of crowdfunding?
• What are the risks and how can you protect your company from them?
• Was a new legal and regulatory landscape created?

Life science and cleantech entrepreneurs are invited to join the real crowdfunding players for an interactive discussion on why and how to crowdfund your emerging company.

Our Panel discussions are candid, interactive and informal. We want you to walk away with the real story behind how things work so you can make it happen yourself. This Panel will be followed by a Networking Reception.


SPEAKERS
• Jai Ranganathan, Co-founders, Scifund Challenge
• Patricia Salber, MD, MBA, Founder and CEO, Health Tech Hatch and Vice-Chair, National Crowdfunding Association
• Paul Spinrad, Executive Board Member, Crowdfunding Professional Association
• Paul Fox, General Partner, CalCEF Clean Energy Angel Fund

• Lead Facilitator: Larry Kane, Corporate Partner, Emerging Companies Group Member, Orrick, Herrington & Sutcliffe LLP

For more information, please visit www.prescienceintl.com/events/ev_ba-2012Q3-CrowdfundingPanel.html
Organizer of New rules on Crowdfunding - A real opportunity for your emerging company?
Prescience International has merged with Johnson & Johson. To view our upcoming events, please visit our new Eventbrite pages:
Prescience International has merged with J&J


Dear colleagues and friends,

Having been a patient facing a death sentence, I discovered my passion, my purpose in life was to improve the experience and the outcomes for future patients. I set out to impact the healthcare system by creating new models of innovation so the industry might be as advanced and as revered as the tech industry. By establishing innovation centers such as the San Jose BioCenter, the Environmental Business Cluster and Janssen Labs, and educational programs like the UC Berkeley BioExec Institute, we have helped scientists and entrepreneurs deliver real solutions to real patients and we have fostered a networked community that is creating new lifelines for future patients. I never imagined the impact and reach we could have, and yet, it was only scratching the surface.

I've always felt we needed the partnership of global corporations to leverage their resources, infrastructure and influence to catalyze genuine change in the industry. In collaborating with Johnson & Johnson over the past three years, first on Janssen Labs and most recently with Johnson & Johnson's Innovation Centers, we have found a partner who is just as passionate as we are about patients, their families and the innovators who are dedicated to bringing about transformational healthcare products.

It is with great excitement that I announce Prescience is joining forces with J&J, where we will be dedicated to expanding our impact in global innovation hotspots. As Head of Janssen Labs, I will be reporting directly to Diego Miralles, Global Head, Innovation, Janssen Pharmaceuticals. In this new role, I along with the Prescience team members, will expand J&J's external R&D engine; adding capital efficient infrastructure, high impact services, technical and funding programs and strong networks to provide unparalleled access and engagement with entrepreneurial communities around the globe. We will also continue to support the growth of the Johnson & Johnson Innovation Centers and the development of critical services to support early stage company growth.

We look forward to continue to partner with you as we foster a new era in healthcare solutions where people, ideas, and technologies intersect; where we have an open exchange of ideas and collaboration; where we build custom solutions for the right opportunities; where we create new experiences and outcomes for patients.

Together we can transform patient care and build a healthier future.


Melinda

Melinda Richter
Founder & CEO, Prescience International
Head of Janssen Labs