The NR/MR Regional Virtual Career Fair hopes to connect job seekers with employment opportunities through out the New River/Mt Rogers region
About this event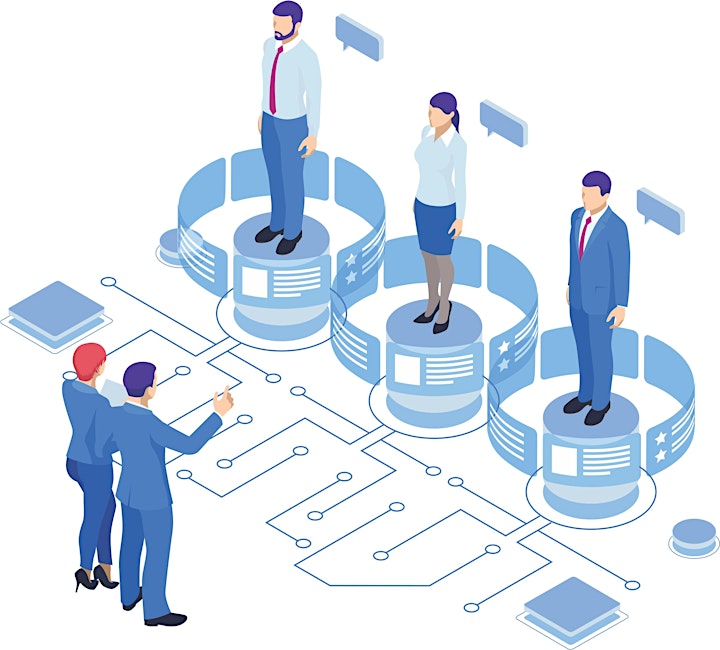 NEW RIVER/MT ROGERS REGIONAL VIRTUAL CAREER FAIR
Open JULY 20 - 24, 2020 with LIVE Virtual Connections on July 21, 22 & 23
How does it work?
Starting on July 20, the Career Fair will open and promote the profile pages of participating companies. Job seekers can visit your company's profile, view the employment opportunities and submit applications at any time during the Career Fair. During your company's designated Virtual Connection time (you choose a time that is convenient for you), you will be able to interact with job seekers through a LIVE video conference. You can share information about your company and answer questions from job seekers.
Why should I participate?
The current precautionary measures in place due to the COVID-19 outbreak make it necessary for businesses to look at alternative ways to recruit new employees. A Virtual Career Fair is one of those 'new' ways. Not only does this career fair allow to you adhere to social distancing guidelines, but it can also save you time and money.
You have a limited time commitment (only the time you spend to register, update your profile and participate in the Virtual Connection).
There are no travel expenses.
There is no fee to participate.
I'm in, now what do I do?
The process is as easy as 1, 2, 3! Simply:
View your business profile page at KnowledgetoWork.com. Once you register to participate, we will create your profile and send you the login credentials. Your virtual booth will include a company logo, descriptions in "About," "Culture," and "Benefits," as well as display a list of job openings with a link to your online application. If you only use a paper application, let us know so that we can provide a digital version in this platform. If you'd like to make edits, let us know!
Select a time slot to host a Virtual Connections meeting. After you register, we will send you a list of available time slots for your Virtual Connections for you to choose from. You'll use one of our video conferencing platforms to connect with job seekers and answer questions about topics including work environment, company culture, benefits, and your on-boarding process. We set-up the technology, then provide staff to help you navigate the process.
On your assigned day, sign in and host your 30 minute video conference meeting. One of our partners will join the video conference to help manage attendees, share chat questions, and cue you when the time is up! If you meet job seekers that you'd like to interview, we will capture their contact information!
We look forward to having you join us at the New River/Mt Rogers Regional Virtual Career Fair! If you have any questions, please feel free to contact Kimber Simmons at kimber.simmons@vcwnrmr.com or 540-357-1651.
Organizer of New River/Mt Rogers Regional Virtual Career Fair