Sales Have Ended
Registrations are closed
To slow..... But we don't want you to miss The New River 500! Try again to claim your spot today.
Sales Have Ended
Registrations are closed
To slow..... But we don't want you to miss The New River 500! Try again to claim your spot today.
Description
What is it: The New River 500, brought to you by Kairos, Tangent Outfitters, GearHead Moto Tours, Go Race, Inc., Loud N Clear and The Palisades Restaurant is a first of its kind in Southwest Virginia! The New River 500 will be held April 7-9th in Giles County, Virginia and encompass over 500 kilometers of riding. Depending route and lunch destination, riders will experience between 150-160 miles per day during your weekend. This event is an all-inclusive dual sport adventurer's dream. A multiple day opportunity to ride, socialize, and participate in off-road courses- you will want to mark your calendars for this. Bring your bike and experience tours through the mountains of the New River Valley. Come for the riding, stay for the fellowship and enjoy world-class destination dining, all at the New River 500.
UPDATE 2/8/17: We have made available a DIRT ONLY ACCESS PASS & extra dinner tickets for the Saturday night party. You can now purchase a one-day pass (includes only lunch) for our off-road trails. This is open to ATV's, dirt bikes, side-by-sides. If you have an additional rider (same vehicle) it is only $25 and you can add them during registration. Also we've added the option for all participants to purchase an extra dinner ticket. Bringing a camping buddy and want to feed them dinner? Get this extra ticket for only $25. The dinner ticket will serve as a raffle ticket for the party/dinner on Saturday evening.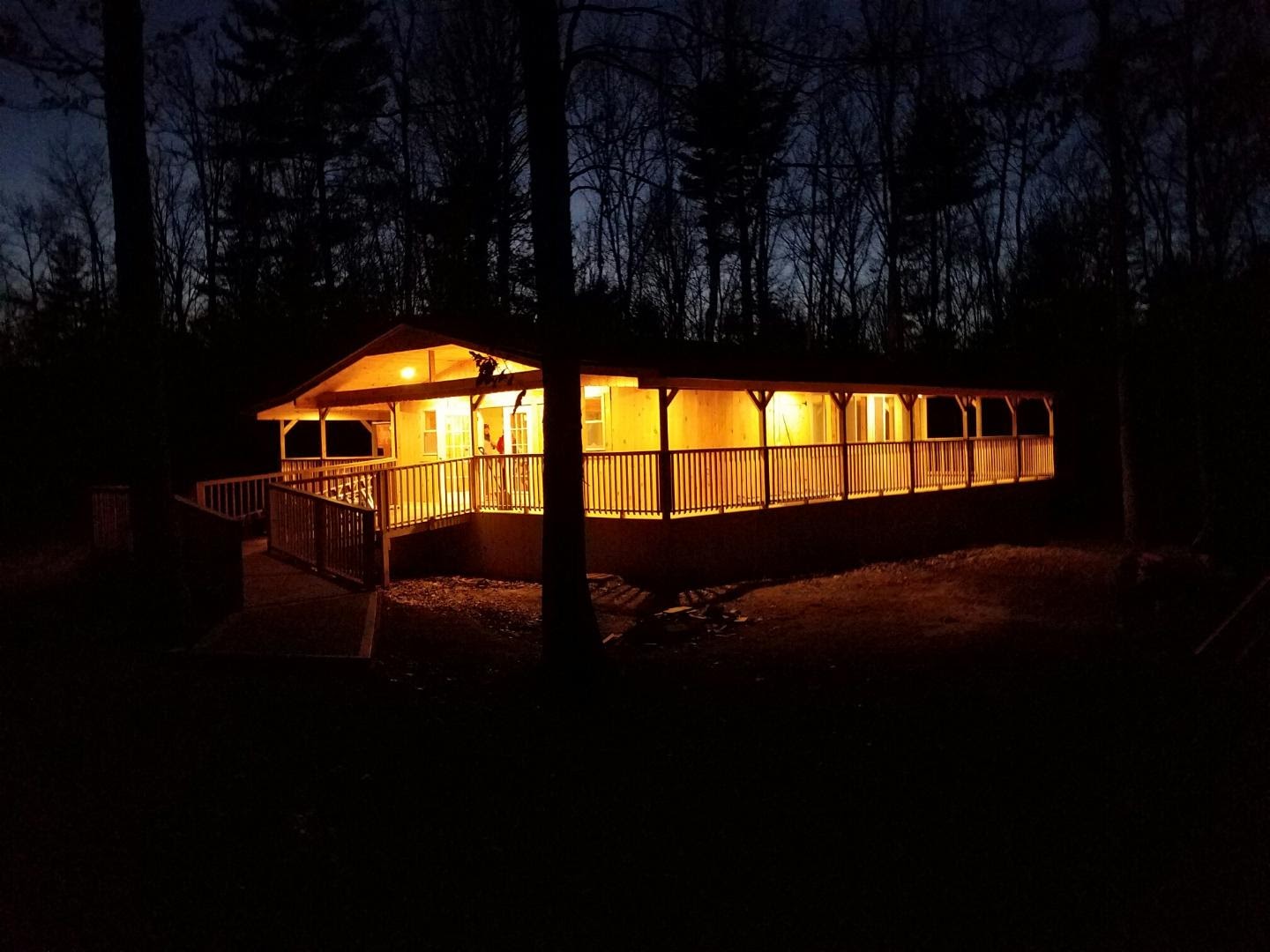 UPDATE: We have added a discount for family and additional riders. For the OFF-ROAD Weekend Pass if you are bringing up to four people from your family on up to two vehicles, select the Family Pass at registration. Also for the OFF-ROAD Weekend Pass if you are bringing an additional adult or junior rider (under 16 years old), select the Off-Road Pass at registration and at the bottom of screen you can add your extra persons for a $50 discount. Children under 6 free to attend the event.
What is included in your registration: Access to Kairos property on Friday evening or Saturday morning, primitive tent camping for two nights, bathhouses, and necessary facilities, event party on Saturday evening, world class destination dining for both Saturday and Sunday lunches, souvenir t-shirt and guided or self-guided dual sport routes through Giles County. Bringing your RV or want to have access to campsite and electrical? Be sure to add that option (for both Friday and Saturday night) at the end of registration. Camping is included for primitive sites for both nights. If you want an upgrade you will have to add that on at the end of registration. Throw in your camping chairs for the pig roast and party on Saturday night.
What is unique: Not only we will provide you with route information to make the most out of your time in Giles, you will be treated to included lunches at premier venues. From quality of food and service, to views and settings that are unmatched- our lineup of award winning destinations for your dining will make this a unique and memorable experience. The Swinging Bridge Restaurant at Paint Bank, The Palisades Restaurant in the Village of Eggleston, Woods Hole Hostel and Mountain Lake are all points of interest for your weekend away.
Want to participate but don't have a valid motorcycle license? Be sure to sign up for the off-road course option with lunch on-site. We welcome you to experience guided property off-road courses set up for your weekend at The New River 500. All registered riders will get both days of tours and food. Just bringing your spouse or friend along and plan on cooking yourself (at campsite, in RV)? No need to worry about registering them through this process.
More details will be forthcoming about potential breakfast options and dinner tickets available for purchase to non-riders. Through this registration there will be a $10+ processing and handling fee that will appear on your final bill before checkout. This ensures proper handling of our ticketing service.
Brief Agenda of weekend:
Friday night after 6pm guests can arrive at Kairos to set up camp
Saturday morning at 8am- Riders Meeting
9am- Route Guides leave property & off-road on site riders disperse
Riding all day with dining at a pre-determined destination dining venue in the region
7pm- Event Pig Roast & Party
Sunday morning at 8am- Repeat
Sunday afternoon off-road riders can pack and leave when ready. Riders out on route will return after lunch and can pack up and leave approximately 4pm.
We can't wait to see you at Kairos for The New River 500.
Organizer of New River 500
A 1,515-acre haven situated adjacent to the beautiful New River, just west of Glyn Lyn, in Giles County, Virginia. The vision of Kairos is to create an atmosphere where people of all ages can experience positive memorable moments. Kairos provides a picturesque setting where there are numerous breathtaking views, as well as beautifully wooded serene areas. Kairos offers camping in wilderness settings or in the RV campground. There are approximately 60 miles of trails and roads for hiking, mountain bike riding, horseback riding, or guided motorcycle trips. We'll see you soon.