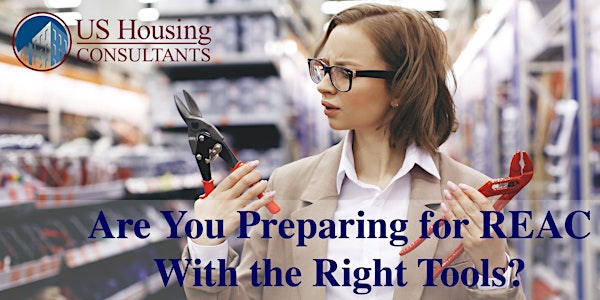 New REAC Rules Workshop 2022 - Half Day Virtual Training (9/29/22)
Half Day Virtaul Workshop on HUD REAC Requirements, Best Practices, New Standards, and Ways to find Success in a Changing World
Refund Policy
Refunds up to 7 days before event
About this event
Understanding REAC Inspections in 2022
REAC Inspections are conducted all on HUD Insured and Subsidized properties and follow a very specific and constantly evolving set of rules. Learning to navigate these rules involves both good everyday maintenance and even better last-minute due diligence.
In this virtual half-day workshop, we will discuss the fundamentals of REAC Compliance and best practices for success in the post COVID world.
This workshop reviews the fundamentals of REAC Inspections. For starters, the class includes a high-level overview of the UPCS Inspection protocol and REAC Scoring. Additionally, we'll discuss the recently updated HUD Rules on inspection scheduling.  Most importantly, we'll unpack the inspection protocols so you can understand what REAC Inspectors are trained to look for.
What Do REAC Inspectors Look For?
This REAC workshop is a terrific resource for housing managers, maintenance, and executives. Understanding how to succeed on REAC Inspections without stress and anxiety is a key to good HUD compliance. Managers and maintenance staff do not need to become REAC Inspectors - they need to become housing professionals who know how to keep their properties ready for REAC every day.
Transition to NSPIRE
Now, HUD has indicated a new series of changes to the inspection process, creating a new inspection process - NSPIRE - which promises to reinvent the inspection and maintenance process. These new changes require much more than a new checklist - it presents organziational challenges, including new demands for leadership and teamwork. We will review what the future will bring and what needs to be done to best prepare for the future of physical compliance.
Not Just a Maintenance Course
The New REAC Rules Workshop focuses on demystifying the rules and getting everyone on the same page. This course is great for:
Property Managers and Maintenance Staff
Executives in Charge of Budgeting, Oversight, and Consequences
Housing Professionals New to HUD Management
Anyone Looking at Gaining a Better Understanding of REAC Requirements