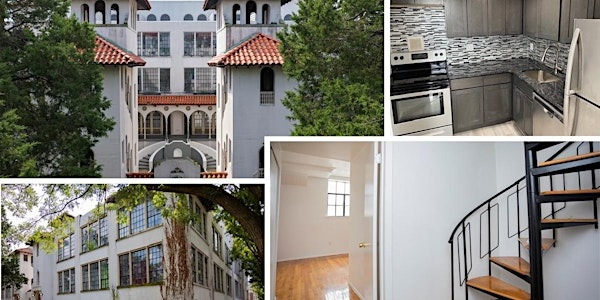 New Private Offering From Peoples Capital Group [Spots Are Filling Up]
New Private Offering From Peoples Capital Group [Spots Are Filling Up]
About this event
Peoples Capital Group is proud to announce a new private offering for qualified investors. This is a Reg d 506(b) fund open to Accredited and Non Accredited (Sophisticated) investors.
This webinar will review the new fund details and briefly describe the property and types of properties that the fund will purchase.
In this webinar learn :
1. The benefits to investors of PCG Fund 1
2. How the fund will pay investors first
3. How investors capital is protected
4. The timeline to invest
5. The investment strategy for the fund and why
6. Different investment options for qualified investors
There are limited spots available in this fund and they are already filling up. Be sure to attend this webinar to learn more about how you can get qualified to invest in this exclusive real estate fund. This is not open to the general public and will only be available for a small window of time. Attend this webinar to learn more!
Disclaimer: ​
This is not a solicitation for funds. This is an unofficial response to your request for information and/or a private, proprietary and confidential communication and is for information purposes only. This is not intended to be, and must not be construed to be in any form or manner a solicitation of investment funds or a securities offering. Presenter is NOT a United States Securities Dealer nor Broker nor U. S. Investment Adviser, is a Consultant / service provider and makes no warranties or representations as to the Investor, Buyer, Seller or Transaction. All due diligence is the responsibility of the Investor, Buyer and Seller. All parties should seek consultations from their own independent advisors. This presentation and the attached related documents are never to be considered a solicitation for any purpose in any form or content.