Join New Plaza Cinema for a Classic Talk Back: "West Side Story" (1961) celebrating the 60th anniversary with our guest, Richard Barrios!
About this event
We are delighted to have Richard Barrios, the author of the book "WEST SIDE STORY: The Jets, the Sharks, and the Making of a Classic" join us for what will surely be a wonderful film discussion and a great way to end our 2021 Classic Film Talk Back season.
This is a New Plaza Cinema Fund Raising Event. New Plaza Cinema is a 501(c)3 not for profit organization. Your donation is tax deductible to the extent of the law. We recommend a donation of $15 to help us offset our costs. You may donate as little as $1 or as much as your are able.
West Side Story
West Side Story is a 1961 American musical romantic drama film directed by Robert Wise and Jerome Robbins. With a screenplay by Ernest Lehman, the film is an adaptation of the 1957 Broadway musical of the same name, which in turn was inspired by Shakespeare's play Romeo and Juliet. It stars Natalie Wood, Richard Beymer, Russ Tamblyn, Rita Moreno, and George Chakiris, and was photographed by Daniel L. Fapp in Super Panavision 70. The music was composed by Leonard Bernstein, with lyrics by Stephen Sondheim.
Released on October 18, 1961, through United Artists, the film received high praise from critics and viewers, and became the highest-grossing film of 1961. It was nominated for 11 Academy Awards and won 10, including Best Picture (in addition to a special award for Robbins), becoming the record holder for the most wins for a musical. West Side Story is regarded as one of the greatest musical films of all time. The film has been deemed "culturally significant" by the United States Library of Congress and was selected for the National Film Registry in 1997. A new film adaptation of the same name by Steven Spielberg is set to be released on December 10, 2021.
We hope you can join us for this New Plaza Cinema Fund Raising Event. New Plaza Cinema is a 501(c)3 not for profit organization. Your donation is tax deductible to the extent of the law. You may donate as little as $1 or as much as your are able. We recommend a donation of $15 to help us offset our costs.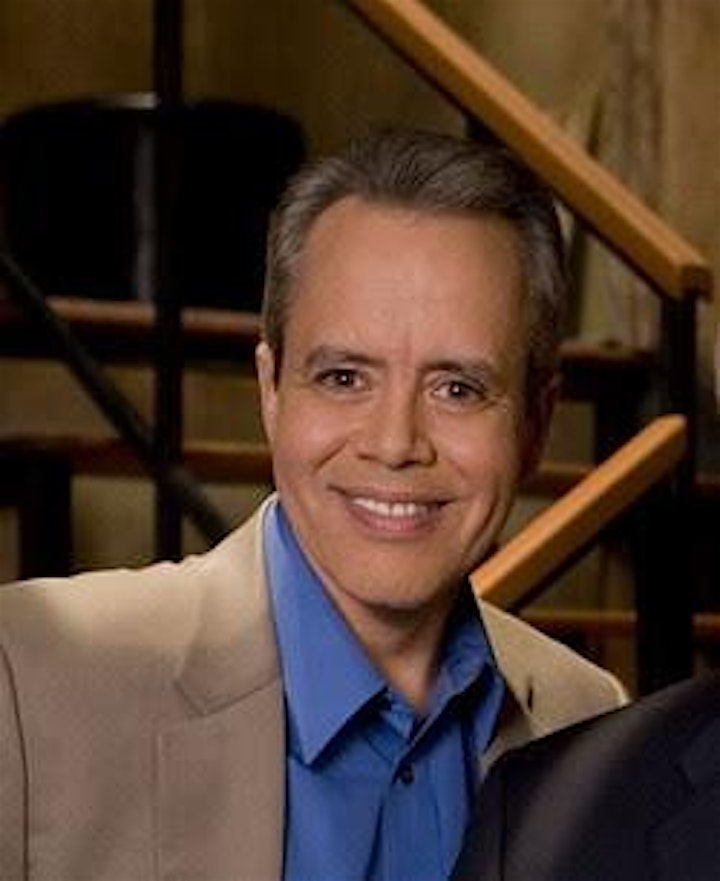 Richard Barrios is the author of the award-winning A Song in the Dark: The Birth of the Musical Film, Screened Out: Playing Gay in Hollywood from Edison to Stonewall, Dangerous Rhythm: Why Movie Musicals Matter, and Turner Classic Movies: Must-See Musicals. He has presented films at the Smithsonian Institute and the Film Forum; served as a cohost on Turner Classic Movies; appeared in documentary films; and contributed audio commentaries to numerous DVD and Blu-Ray releases. Barrios lives in Beverly, New Jersey.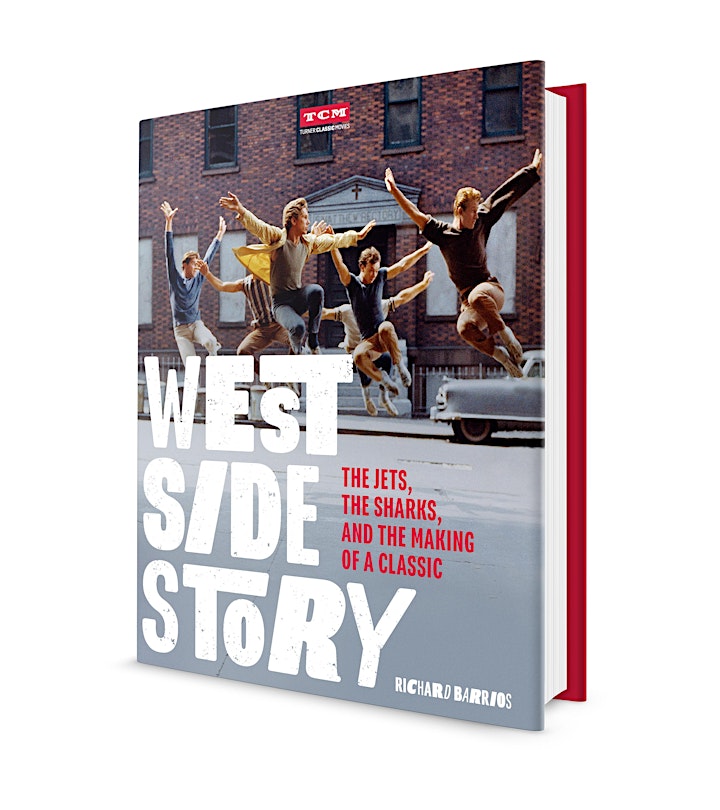 In WEST SIDE STORY: The Jets, the Sharks, and the Making of a Classic, (published by Running Press and the most trusted authority on film, Turner Classic Movies), cinema historian Richard Barrios presents a captivating, richly illustrated chronicle of the making of the ground-breaking 1961 film classic West Side Story.
Already a major hit on Broadway, on film West Side Story became immortal—a movie different from anything that had come before. But this cinematic victory came at a price—in this engrossing volume, Barrios recounts how the drama and rivalries seen onscreen played out to equal intensity behind the scenes, while still achieving extraordinary artistic feats.
The making and impact of West Side Story has so far been recounted only in vestiges. In the pages of this engrossing volume, the backstage tale comes to life along with insight on what has made the film a favorite across six decades: its brilliant use of dance as staged by erstwhile co-director Jerome Robbins; a meaningful story, as set to Leonard Bernstein and Stephen Sondheim's soundtrack; the performances of a youthful ensemble cast featuring Natalie Wood, Rita Moreno, George Chakiris, and more; a film with Shakespearean roots (Romeo and Juliet) that is simultaneously timeless and current. West Side Story was a triumph that appeared to be very much of its time; over the years it has shown itself to be eternal.
This is something new for many of us so please review the instructions below carefully.
1. Sign up HERE to register for live talk back / discussion about the 1961 film West Side Story.
Zoom log in information will be sent 2 days prior to the discussion, 2 hours prior to the discussion and 10 minutes prior to the discussion..
We will use Zoom technology so that we can discuss the film and answer your questions. We will send you the log in information once you have signed up here - so we can keep it safe and secure for you.
If you want to join the discussion, you MUST sign up using this EventBrite invitation so that we can send you a secure link to the live discussion event on December 19.
2. IMPORTANT!! Make sure that you watch the movie between now and the discussion event on December 19 at 4:00 p.m. eastern time. (We will NOT be watching the movie together. You watch it on your own any time and then join the discussion)
Where to watch West Side Story:
Amazon - $2.99 to rent
iTunes - $3.99 to rent
YouTube - $3.99 to rent
3. Then, on December 19 at 4:00 pm Eastern Time - log into the New Plaza Cinema Zoom meeting link that we will send you in a separate email.
The program is as follows: We will watch a short film trailer, Gary, Max and Richard will enlighten us on the history, virtues and issues with this film, followed by a short Q&A.
We look forward to seeing you again on December 19 at 4:00 pm ET.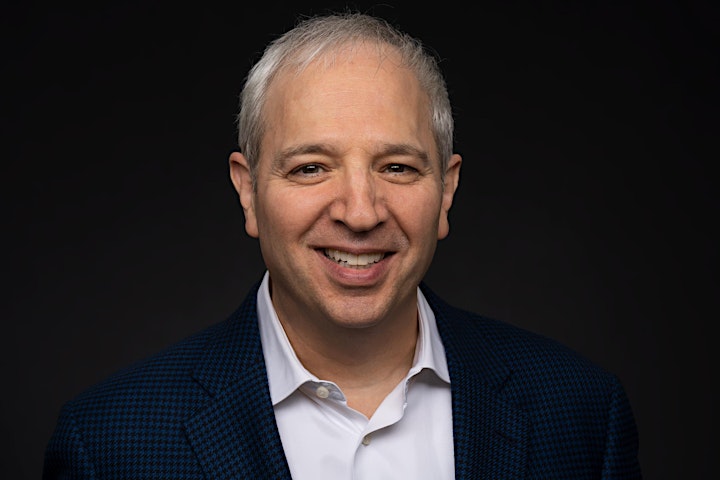 Author, film historian, and public speaker Max Alvarez is a former visiting scholar and guest lecturer for The Smithsonian Institution and previously film curator at National Museum of Women in the Arts in Washington, D.C. His partnerships have included University of California, Los Angeles and Berkeley; Museum of the Moving Image, New Plaza Cinema, Library of Congress, and the National Gallery of Art in D.C. Alvarez's lecture topics range from the Cold War and political blacklisting to depictions of elections and the US presidency in Hollywood movies, immigration on film, China during the 20th Century, European women artists, censorship history, 20th century Jewish culture, and the British and American theater. Author of The Crime Films of Anthony Mann (University Press of Mississippi) and a major contributor to Thornton Wilder/New Perspectives (Northwestern University Press), his latest book is The Cinéphile's Guide to the Great Age of Cinema (released June 2020). www.maxjalvarez.com
Gary Palmucci is a talented film curator and charming speaker and conversationalist. He is a wealth of information and always has an interesting spin on films. After a 30 year-plus career in independent film acquisition and distribution, Gary segued into a new role as film curator and general manager of New Plaza Cinema's various locations on the upper west side and now its 'virtual cinema'. Gary's keen eye for film curation has been a significant contributor to the success and growth of New Plaza Cinema.
Organizer of New Plaza Cinema Classic Talk Back: West Side Story (1961)
New Plaza Cinema is a trusted community of film lovers providing thought provoking entertainment, education and conversation through curated cultural film experiences.
Our focus is to keep Art Cinema Culture alive in Upper Manhattan and wherever we reach our patrons.
New Plaza Cinema was created in 2018 at the closure of the beloved Lincoln Plaza Cinema as a non profit to continue the legacy of showing foreign and independents films on the Upper West Side. Since the start of the pandemic New Plaza Cinema has developed a cycle of free Classic Film Talk Backs, and lectures, and a virtual cinema offering carefully selected by Gary Palmucci, the curator of New Plaza Cinema.
New Plaza Cinema is a 501(c)3 organization.