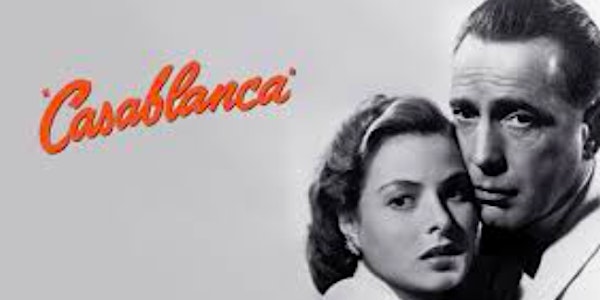 New Plaza Cinema Classic Talk Back: Casablanca (1942) - 80th Anniversary!
Join New Plaza Cinema as we discuss the 1942 film, "Casablanca"! 80 years of "Here's Looking at You Kid."
Refund Policy
Contact the organizer to request a refund.
Eventbrite's fee is nonrefundable.
About this event
Casablanca (1942)
With special guest host, Alan K. Rode!!
Casablanca is a 1942 American romantic drama film directed by Michael Curtiz, and starring Humphrey Bogart, Ingrid Bergman, and Paul Henreid. Filmed and set during World War II, it focuses on an American expatriate (Bogart) who must choose between his love for a woman (Bergman) or helping her husband (Henreid), a Czech resistance leader, escape from the Vichy-controlled city of Casablanca to continue his fight against the Germans.
Join New Plaza Cinema hosts as we discuss this classic film that has continued to entertain audiences for 80 years.
This is something new for many of us so please review the instructions below carefully.
1. Sign up HERE to register for live talk back / discussion about the 1942 film Casablanca.
Zoom log in information will be sent 2 days prior to the discussion, 2 hours prior to the discussion and 10 minutes prior to the discussion..
We will use Zoom technology so that we can discuss the film and answer your questions. We will send you the log in information once you have signed up here - so we can keep it safe and secure for you.
If you want to join the discussion, you MUST sign up using this EventBrite invitation so that we can send you a secure link to the live discussion event on December 4.
2. IMPORTANT!! Make sure that you watch the movie between now and the discussion event on December 4th at 4:00 p.m. eastern time. (We will NOT be watching the movie together. You watch it on your own any time and then join the discussion)
Where to watch Casablanca
VUDU - $3.99 to rent
iTunes - $3.99 to rent
Amazon Prime - $3.99 to rent
3. Then, on December 4th at 4:00 pm Eastern Time - log into the New Plaza Cinema Zoom meeting link that we will send you in a separate email.
The program is as follows: We will watch a short film trailer, Max, Dan Cahil and Alan K. Rode will enlighten us on the history, virtues and issues with this film, followed by a short Q&A.
We look forward to seeing you again on December 4th at 4:00 pm ET.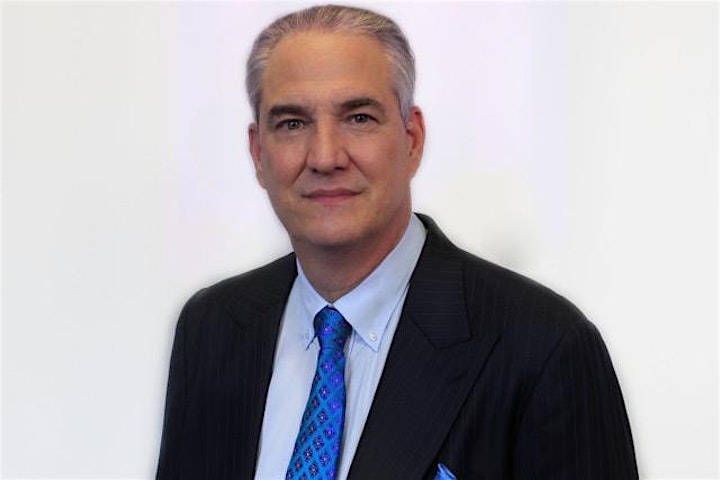 Alan K. Rode (pronounced Roe-Dee) is a biographer and film scholar. His numerous discussions with Hollywood artists and scholars and his blog ONE WAY STREET are viewable on his web site https://alankrode.com
Alan is the executive producer and host of the ARTHUR LYONS FILM NOIR FESTIVAL In Palm Springs, California that celebrated its 22st year in May 2021. He is the co-programmer and co-host of NOIR CITY HOLLYWOOD and CHICAGO film festivals and a charter director and treasurer of the FILM NOIR FOUNDATION, www.filmnoirfoundation.org, a 501-c non-profit organization dedicated to resurrecting lost films from the classic noir era. A U.S. Navy veteran, Alan is currently the chairperson for the Hollywood Legion Theater at American Legion Post 43.
Alan's latest book BLOOD ON THE MOON due out in March 2023 from the University of New Mexico Press provides an in-depth examination of a classic western film and analyzes the post-World War II melding of the film noir cinematic style with the American Western. He is currently working on a biography of actress Lizabeth Scott.
His other works include the magisterial biography MICHAEL CURTIZ: A LIFE IN FILM, originally published in November 2017 now available in audio and paperback editions. CURTIZ received rave reviews from the New York Review of Books, the Wall Street Journal among other outlets. After programming & hosting a three month Michael Curtiz film retrospective with the UCLA Film and Television Archive at the Billy Wilder Theater, he co-hosted an in-depth Curtiz spotlight series on Turner Classic Movies with TCM host Ben Mankiewicz. Alan previously authored CHARLES McGRAW: FILM NOIR TOUGH GUY while publishing essays and profiles for a variety of publications.
Alan writes and narrates movie commentaries & while producing and appearing in documentaries for numerous physical media releases of classic films. Alan has co-produced several Film Noir Foundation film restorations-to Blu ray releases with Flicker Alley including TOO LATE FOR TEARS (1949), TRAPPED (1949), REPEAT PERFORMANCE (1947), THE GUILTY/HIGH TIDE (1947) and EL VAMPIRO NEGRO (THE BLACK VAMPIRE) (1953).
Alan's IMDb link: https://www.imdb.com/name/nm5023636/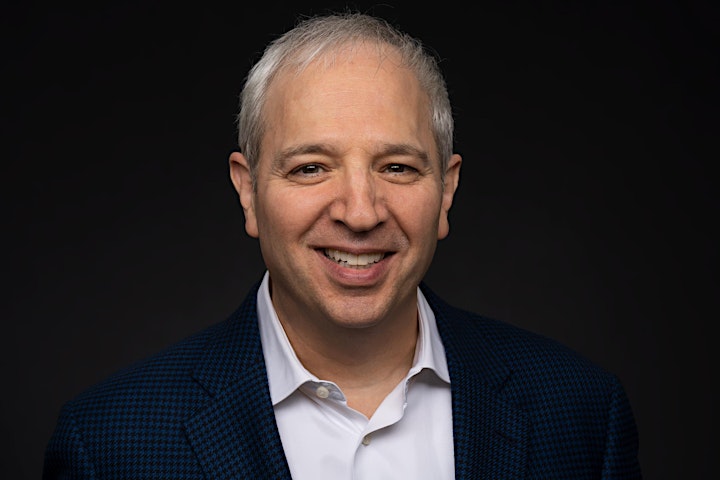 Author, film historian, and public speaker Max Alvarez is a former visiting scholar and guest lecturer for The Smithsonian Institution and previously film curator at National Museum of Women in the Arts in Washington, D.C. His partnerships have included University of California, Los Angeles and Berkeley; Museum of the Moving Image, New Plaza Cinema, Library of Congress, and the National Gallery of Art in D.C. Alvarez's lecture topics range from the Cold War and political blacklisting to depictions of elections and the US presidency in Hollywood movies, immigration on film, China during the 20th Century, European women artists, censorship history, 20th century Jewish culture, and the British and American theater. Author of The Crime Films of Anthony Mann (University Press of Mississippi) and a major contributor to Thornton Wilder/New Perspectives (Northwestern University Press), his latest book is The Cinéphile's Guide to the Great Age of Cinema (released June 2020). www.maxjalvarez.com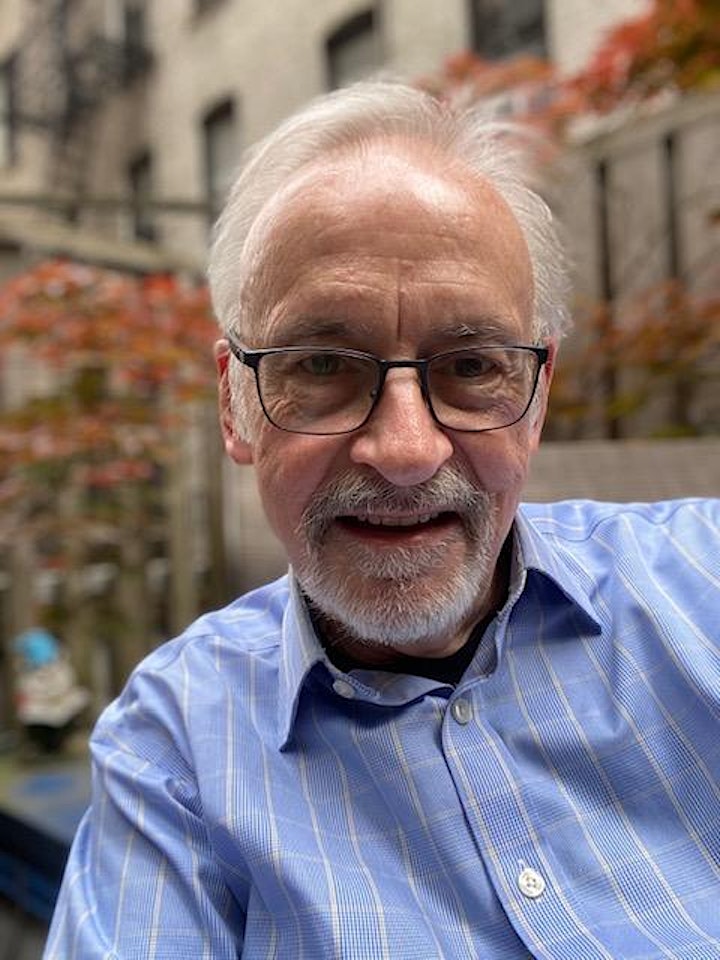 Dan Cahill is an award-winning filmmaker with a Master's degree in Film and TV Production from NYU. He has decades of experience in Screenwriting, Directing, Editing and Cinematography. He is a member of the Writers Guild of America. He has taught Directing at New York Film Academy, and conducted a filmmaking workshop in Rabat, Morocco.