Description
A Pregnancy Inspired Conversation
The way we give birth in America has drastically changed over the last several decades. The newest numbers estimate almost 75% of laboring women receive an epidural and more than 30 percent of women give birth via C-section - a steep rise from decades past.
But what do we know about the long term effects of the now "common" intervention procedures during birth? How will this effect the mother and the child years down the road?
If you are expecting a new little one, or know someone who is, you will not want to miss this New Parent Class! Led by local preeminent experts, you will get the ANSWERS you need to prepare for the best birth experience you desire!
-Tests and Procedure options
-Options for WHERE to welcome your baby (hospital birth, birth center, or home birth)
-What to expect AFTER baby arrives (breastfeeding, sleep cycles, and poopy diapers!)
-The opportunity to meet local doulas and other birth professionals
-Hear birth experiences from previous clients
-Ask questions to help design your future birth experience
-Connect with other moms and moms to be (dads welcome too!)
At the end of the workshop, you will feel more empowered and ready to welcome the newest member of your family!!
HOW TO ATTEND
Tickets are FREE, but are REQUIRED to enter the doors. Light refreshments and snacks will be served.
Seats are very LIMITED - RESERVE YOURS NOW!
Featured Expert: Dr. Heather Steckling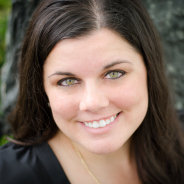 Dr. Heather Steckling is a prenatal and pediatric chiropractor, who specializes in prenatal care as well as common childhood conditions like colic, reflux, and constipation. She has extensive education, experience, and passion in these areas, and has a large family practice in Woodbury MN serving this population, as well as general family wellness. She also has hundreds of hours of post-doctorate education and training in the care of prenatal patients and is certified in the Webster Technique (which helps properly align the pelvis and uterine ligaments to encourage ideal fetal positioning for birth).
Dr. Heather was recently recognized as the 2015 Pediatric Chiropractor Community Leader of the Year. She is also cosidered as one of the top Prenatal and Pediatric Chiropractors across the state of Minnesota and was recently featured on Channel 5 and Twin Cities Live!
Featured Experts: Justine Temke and Staci Baker
Staci Baker and Justine Temke founded Midwest Doulas to help create the best birth and postpartum experiences for growing families. The two met as private doulas and quickly realized they shared a common philosophy that the best births happen when families are well-informed and well-supported.
Midwest Doulas was formed to offer a strictly team-based model of doula care, which means there's always a familiar face ready to support you and your partner or birth family — no matter when your delivery occurs. Staci and Justine work tirelessly to provide the evidence-based education and non-judgemental support growing families need to navigate their birth and postpartum journeys.
Staci and Justine are both (CD)DONA birth doulas, Certified Lactation Educator Counselor (CLEC), trained postpartum doula, placenta encapsulator, Certified HypnoBirthing Support Professional, and trained "Baby Spinner" (spinningbabies.com)