New Paradigms to Eradicate Sexual Exploitation Against Women in the Profess...
Description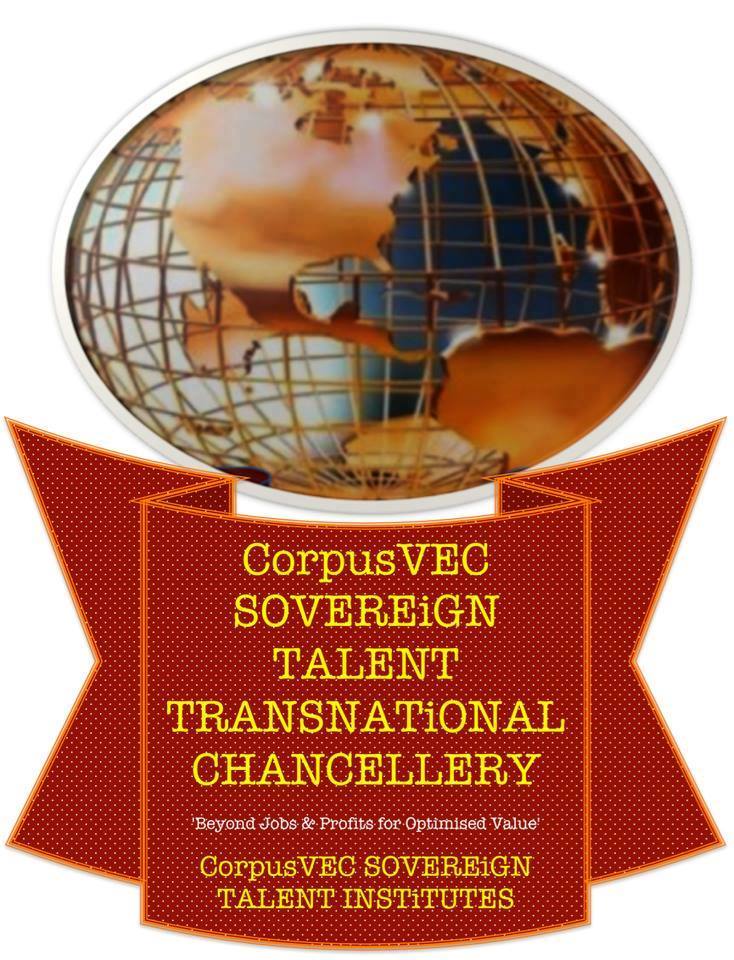 SUMMIT CALL PROTECTING THE DIGNITY OF WOMEN IN THE PROFESSIONS & CAREERS = SPRING 2019 ===============================================
– CORPUSVEC SOVEREIGN TALENTS CHANCELLERY INSTITUTES FOUNDATION
If the LAW alone can eliminate crime, society would have been crime-free by now. Unfortunately legislation alone is inadequate to Eliminate Inappropriate Conduct and Sexual Harassment and Abuse against Women in Careers is no exception.
The specific circumstances surrounding Employment Relations which compromises the Security of Female Candidates in a Male Dominant-World and the Imperativeness of the need to Earn an Income has created an unhealthy Wall of Silence in which Females become victims of sexual-exploitation and violation – across many professions. This is in addition to other forms of discrimination against Women in the Work Place such as Gender Pay Gap, Maternity Pay etc. etc.
Whist Discrimination against Women in Employment and Society at large in the 21st Century is a marked improvement to what it was in the days of the Suffragettes over a Century ago, the standards of Modernity, Civility and Dignity at Work means that Sexual Exploitation of Women in Employment and in Society must BECOME a target for Total ERADICATION.
The Harvey Weinstein Hollywood Sexual Abuse Scandal has brought to centre stage this worrying subject matter of Careers Sexual Abuse against Women and the revelations require a rethinking of Existing Strategies in Place to combat the same, not least, legislative and non-legislative, towards fit-for-purpose Paradigms to transform Employment into Sexual Harassment-free Environments.
Why should any woman have to submit to Sexual Exploitation by Male Executives to become Employed or to retain Employment?
And why should any Respected Profession condone and connive with Sexual Exploitation of Women by Males for Employment reasons?
What does it take to deal with Trauma inflicted upon Victims of Employment Sexual Abuse and can the same ever be successfully brought to a closure?
What kind of Men in Positions of Trust for the Wellbeing of Employees would subject Females to Sexual Abuse?
What category of Corporate Culture does harbour Sexual Abuse against Women in Employment?
What is the Cost of Productivity to Business in Environments of Sexual Abuse against Women Employees?
What Risks do Sexual Abuse against Women pose to Corporate Brand, Image, Credibility, Investments, Shareholders, Stakeholders and entire Industries?
How can Good Business be protected from Sexual Predators of any kind?
As said above, Legislative Instruments, Statutes, Policies & Procedures alone have proven inadequate in Eradicating Sexual Exploitation Against Women in Employment. What therefore is absent from the Corporate, Governance and Equalities Tool Box to Insulate Women Against Male Sexual Predators in Employment?
Whilst Institutional Employment Discrimination Against Women is widespread, it is needless to mention that the Harvey Weinstein Scandal does not define the entirety of the Professions or the Corporate World. There must be some examples of Good Practice and Champions of Women Equality in Employment out there. We invite such to provide Case Studies for the forthcoming Summit.
To explore these and other emerging relevant thematics, this Stemming the Tide Against FEMALE SEXUAL EXPLOITATION SUMMIT is being convened.
In the light of the Passion to Insulate Women Against Workplace Sexual Predators, this Summit Call may be preceded by Specific SEMINARS as lead-in to the SPRING 2018 SUMMIT.
Watch out for Further Summit Announcements in due course.
Emails:
corpusvecchancellor@consultant.com
corpusvecchancellor@outlook.com
Some References:
https://www.linkedin.com/pulse/api/edit/embed?
https://www.usatoday.com/story/life/people/…weinstein-scandal…/794327001/
https://www.nbcnews.com/…weinstein-scandal/new-harvey-weinstein-accuser-comes-f…
https://www.nytimes.com/…/sexual-harassment-law-models-new-york-state-harvey-wein..