Description
This young leaders summit is for us (high school aged youth of color in New Orleans) to come together to talk about what we want in this election cycle.

Day 1 will be youth-led conversation, art & strategizing about what we want to see in our city.
Day 2 will be youth-led meeting with city council candidates.

We want to make this a space where youth in New Orleans build together for real voice in our communities. Email info@therethinkers.org for questions. you can also text or call the following number 504-517-8659.

---
10am - 4pm Friday, Sept 15 and Saturday, Sept 16

---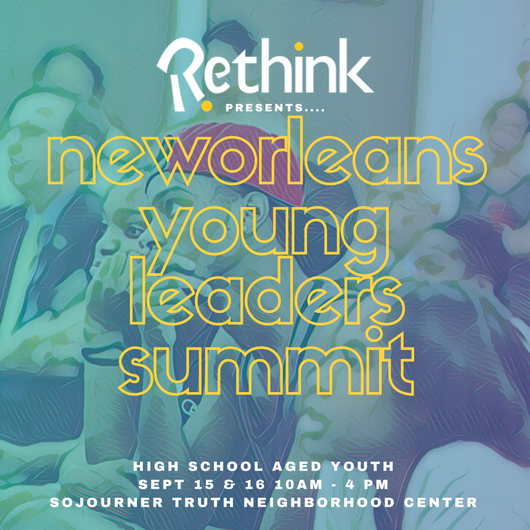 #respecttheyouth