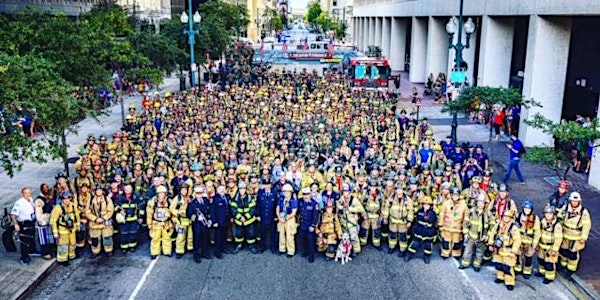 New Orleans Memorial Stair Climb
We're still heading up...
When and where
Location
400 Poydras Tower 400 Poydras Street New Orleans, LA 70130
About this event
The 5th Annual New Orleans Memorial Stair Climb will be held on the morning of Saturday, November 20, 2021. We will once again pay tribute to the 343 firefighters, 60 law enforcement officers, and 8 EMT's that made the ultimate sacrifice 20 years ago. Our climb will also honor those first responders from across the Gulf Coast that have perished during the previous year. Climbers will make multiple trips and ascend 400 Poydras Tower equivalent to 78 floors (the highest anyone got on 9/11/01) wearing full gear (encouraged, but not mandatory). Each climber will wear and represent a name of a fallen 9/11 hero. It is a humbling experience and intense reminder of the sacrifice, dedication, and commitment required of those who serve and protect our communities.
Registration is ONLY open to active (paid or volunteer) firefighters, law enforcement officers and EMS. We encourage YOU to be in that number. RAIN OR SHINE.