Description
It's time for the Craveable Keto Book Tour - and I'm coming to NEW ORLEANS!
I would love to see you there! If you share about the event on social media, be sure to use the hashtag #craveableketotour so that I can find your photos and share them!
Join me on Friday February 23rd at 7:00 PM at Barnes & Noble Edina
There will be a short reading about my own personal weight loss journey, then we will open it up for a Q&A session and a book signing!
Be sure to RSVP to secure a spot. Space is limited! Can't wait to see you there!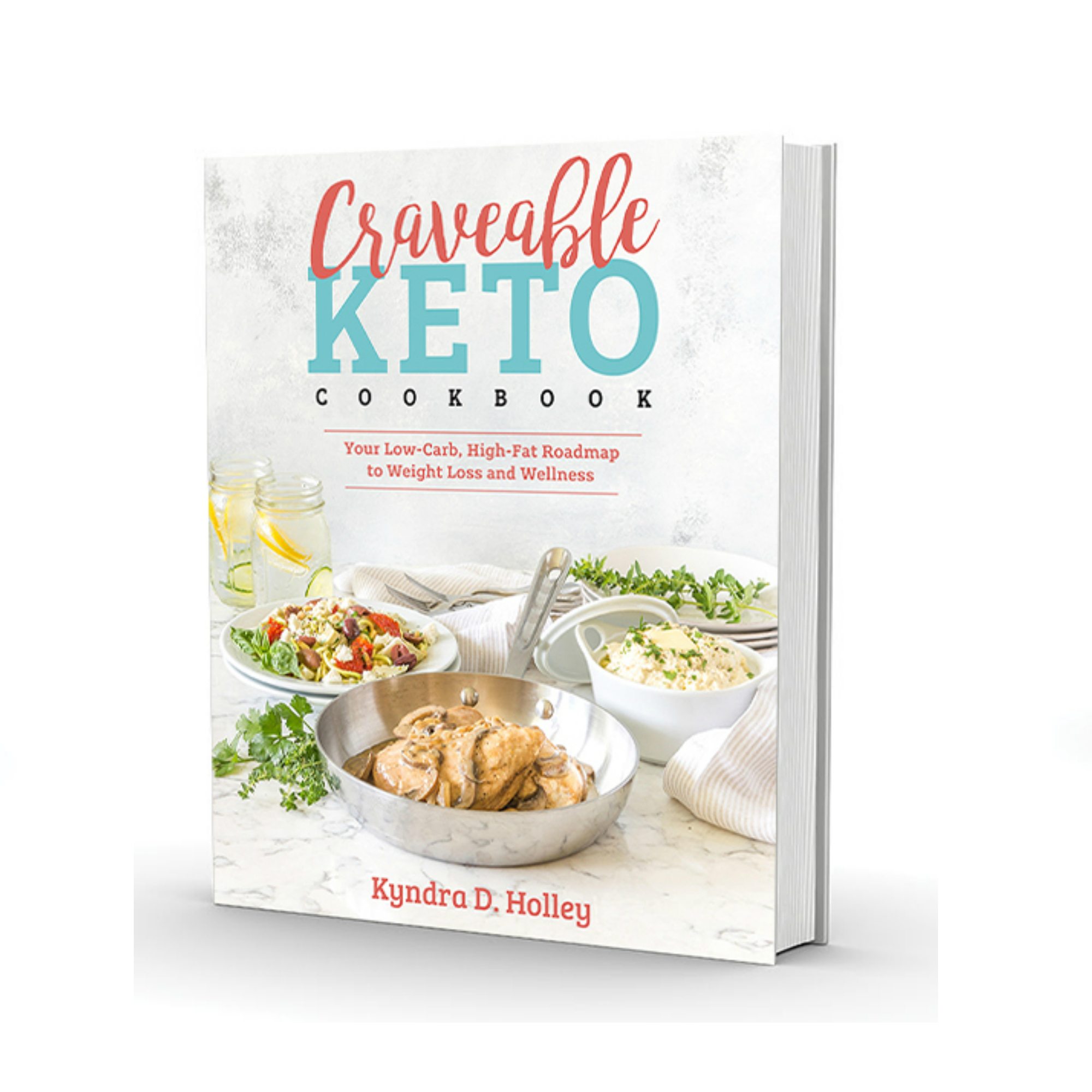 RECIPES, RECIPES, RECIPES...
Kyndra Holley, the master behind the wildly popular food blog Peace, Love and Low Carb, brings together food, fun, and feeling fantastic in her new cookbook, Craveable Keto: Your Low-Carb, High-Fat Road Map to Weight Loss and Wellness.

Craveable Keto will serve as your personal road map to living a healthier life, with Kyndra as your guide. She takes you step-by-step through making healthy, low-carb versions of your favorite, most craveable dishes, such as:

Each recipe has been perfected with Kyndra's distinct flair for the flavorful and calls for ingredients that are low-carb, whole food–based, fresh, and easily accessible.

With Craveable Keto, you will be able to effortlessly create quick, delectable dishes that taste like you spent hours on them. Break free from the food rut and embrace your inner master chef as you learn everything from how to stock the perfect low-carb/keto pantry to low-carb baking secrets.

Complete with more than 140 whole-food recipes and detailed meal plans and shopping lists that make cooking keto a breeze, Craveable Keto is your ultimate guide to loving your low-carb life. Whether your goal is to lose weight loss, improve a health condition, or simply find food freedom, Kyndra will help you uncover true health, happiness, longevity, and the best possible you! Let's look at some of the recipes shall we?
Dill Pickle Brined Fish and Chips

French Toast Egg Puffs

Chicken Enchilada Stuffed Spaghetti Squash

Reuben Biscuits Sandwiches

Chocolate Chip Cookie Dough Bites

Lemon Ricotta Pancakes

Steak Fajita Bowls

Chicken Cordon Blue Pizza

Blueberry Mojito Popsicles

Italian Parmesan Breadsticks

Crispy Chicken Thigh and Vegetable Sheet Pan Dinner

Slow Cooker 5 Spiced Beef

Asian Chicken Salad

Bloody Mary Deviled Eggs.


Don't have a copy yet? No problem! You can order one HERE - or you can buy one the day of the signing. Book Stores love to sell books! :)




NOW, LET'S LOOK AT SOME OF THE RESOURCES:
Craveable Keto Cookbook is like half cookbook and half life and weight loss journal. It's not just 145 mouthwatering recipes, it also covers my own personal weight loss journey. It is real and raw and unfiltered. I am not one of those bloggers or cookbook authors that has never struggled with weight and therefore cannot possibly understand the true struggles of her audience. I am with you. Right beside you. Down in the trenches. Going through it at the same time as you. I have learned a lot along the way and my hope is that If I can share my story and help even one person feel less alone in their weight struggles, then this book will already be a smashing success in my eyes.
JUST A FEW OF THE AMAZING RESOURCES INSIDE:
Complete Guide to Low Carb Snacking

Keto on a Budget

Alcohol on a Low Carb Diet

Sources of Hidden Carbs

Simple Low Carb Food Swaps

5 Different Meal Plans

Low Carb Guide to Dining Out

Meal Prep Tips and Tricks
Looking forward to seeing you all there. It's going to be a great time!