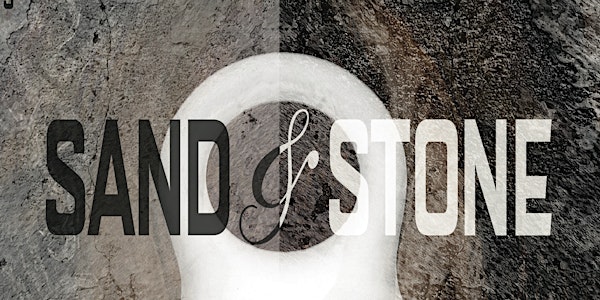 New Music Detroit: Sand & Stone
Wasserman Projects is pleased to partner with New Music Detroit for a musical performance in conversation with our current exhibition.
When and where
Location
Wasserman Projects 3434 Russell Street #502 Detroit, MI 48207
About this event
1 hour 30 minutes

Mobile eTicket
Please join us on December 9th for a live musical concert with New Music Detroit at Wasserman Projects.
Doors are at 6:30pm where ticket holders are welcome to enjoy the current exhibitions, Ancient Entanglements featuring Matter Design + Sanford Biggers and From Within by Alyssa Taylor Wendt.
Tickets are required / Limited Capacity General Seating
The concert will begin promptly at 7:00pm with a 1hour run-time.
MUSICIANS
Percussion: Joe Becker
Violin: Yuri Popowycz

Cello: Úna O'Riordan

Piano: Justin Snyder

Voice: Jocelyn Zelasko
PROGRAM 
Veiled [2019] - Niloufar Nourbakhsh
Ear, Skin, and Bone Riddles [2010]- Marcos Balter
Shiosai [2021]- Noriko Baba
Less is More [2017]- Molly Joyce
The Reflecting Pool [1999]- Simon Bookish
The Understanding of All Things [2013/15/19]- Kate Soper
Opponent Process [2013]- Jamie Hamilton
ART
Sand & Stone draws inspiration from Janus, Matter Design's megalithic concrete sculpture, that serves as a monument of contradictions and anchor point for the exhibition on view at Wasserman Projects. Based on the Roman god of transitions, Janus simultaneously looks to the past and the future. With a mass of 2,000 kilograms, the concrete sculpture is surprisingly animated and light in its existence, capable of being manipulated by hand to oscillate in all directions. The collection of works in dialogue with Janus are formed of concrete, dyed rope, and wood, all materials embedded with their own ancient histories. Utilizing advanced data processing and 3D modeling, sculptures such as Biggers' Nesting Venus depics the archaic Venus de Milo nestled within the paleolithic Venus of Willendorf - reimagined in a new context, transformed and infused with contemporary cultural and historical implications. In Wasserman Works, Alyssa Taylor Wendt's series From Within, contains a series of sculptures resembling canopic jars used in ancient burials, embodying ideas of inherited memory. 
MUSIC
The musical program is a parallel reflection upon duality and the deep entanglement of the old with the new. Veiled by Niloufar Nourbakhsh opens the program, capturing the dissonant clash between modern revolutionary change and oppressive and persistent remnants of subjection. Ear, Skin, and Bone Riddles by Marcos Balter echoes ghosts of the past, tilling through layers of trauma to make way for growth. Taking us deep down to the darkest layers of the ocean, we hear the language of a primordial world untouched and unexplored by humans in Shiosai by Noriko Baba. The following triad of works, Less Is More (Molly Joyce), The Reflecting Pool (Leo Chadburn), and The Understanding of All Things (Kate Soper) reflect a dissolution of the overcomplicated in favor of the innate. The program concludes with Opponent Process by Jamie Hamilton, an unfolding cacophony of wooden walls of sound.