Description



This month we will be exploring...
Grief Tending ~ The Cleansing Power of Tears
Martin Prechtel says, "Grief expressed out loud for someone we have lost, or a country or
home we have lost, is in itself the greatest praise we could ever give them. Grief is praise,
because it is the natural way love honors what it misses."

It is necessary in life for us to grieve the things that no longer serve us, so that we can fully
let them go. Hanging on to old pain just makes it grow until it smothers our creativity, our
joy, and our ability to connect with others. It may even kill us. Navigating grief is a sacred
dance in unknown territory. Join us in acknowledging the importance of grief tending and
exploring healthy ways to express it. We grieve so that we can empty ourselves to be filled
with uncontainable joy.

Due to the increasing numbers of our circle and limited space we have asked for a donation to confirm your spot.
All proceeds will go to a Women's group in our local community.
If you are unable to make a donation at this time please contact us~ all woman are welcome and no one will be turned away~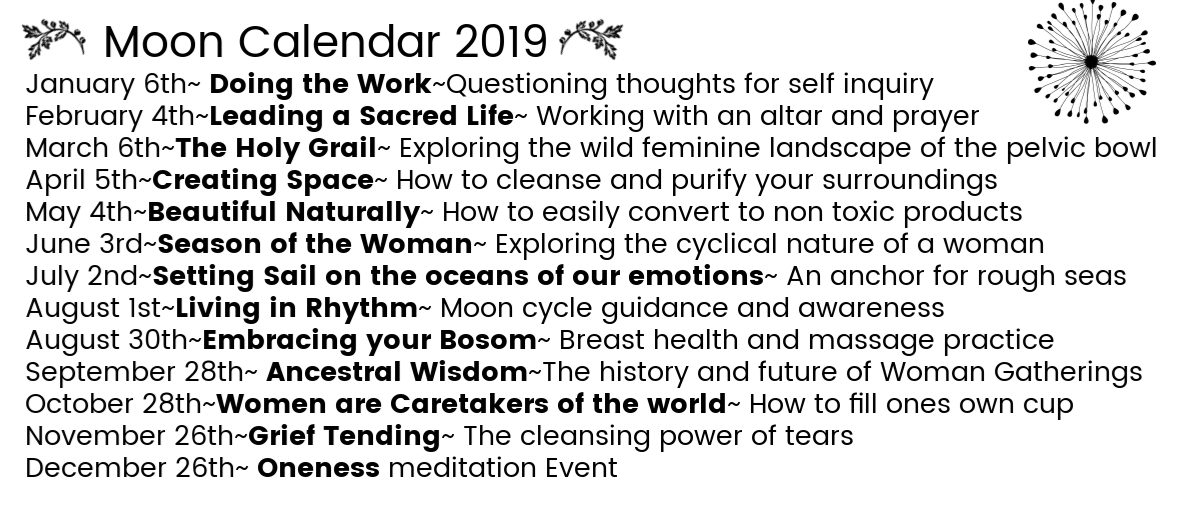 Begin your journey to a powerful connection with your sisters now at
https://www.facebook.com/groups/newmoonwoman/