Description



This month we will be exploring...
Seasons of Womanhood ~ Exploring the Cyclical Nature of Woman
By nature, women are cyclical beings - a microcosm of the macrocosm. Every month a
woman dances through the four seasons of womanhood during her menstrual cycle, each
phase preparing us for the next. Why is it that we are never taught about this? The more
that we can understand these cyclical changes, the more that we can honor and embrace
whatever phase we are in. Together we will explore the four different phases of womanhood
and learn how we can more fully embody each one and support ourselves in life transitions.

Due to the increasing numbers of our circle and limited space we have asked for a donation to confirm your spot.
All proceeds will go to a Women's group in our local community.
If you are unable to make a donation at this time please contact us~ all woman are welcome and no one will be turned away~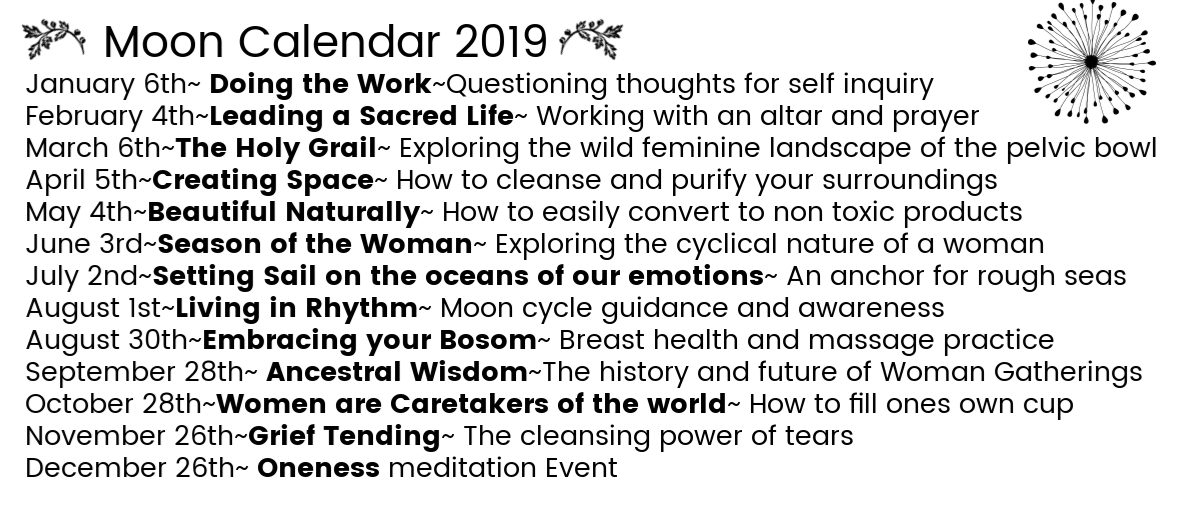 Begin your journey to a powerful connection with your sisters now at
https://www.facebook.com/groups/newmoonwoman/