Description



This month we will be exploring...
Embracing Your Bosom ~ Breast Health and Massage Practice
Our breasts are located in the 4th chakra energetic center near the heart and are a physical
metaphor for giving and receiving. In ancient times, they symbolized natures abundance and
nurturing qualities. In modern times, media has created this cultural ideal of "the perfect
breasts" which leaves women, who most don't fit that, feeling that something is wrong with
them. Join us for a night of breast health exploration and learning to love and embrace your
bosom just as it is!

Due to the increasing numbers of our circle and limited space we have asked for a donation to confirm your spot.
All proceeds will go to a Women's group in our local community.
If you are unable to make a donation at this time please contact us~ all woman are welcome and no one will be turned away~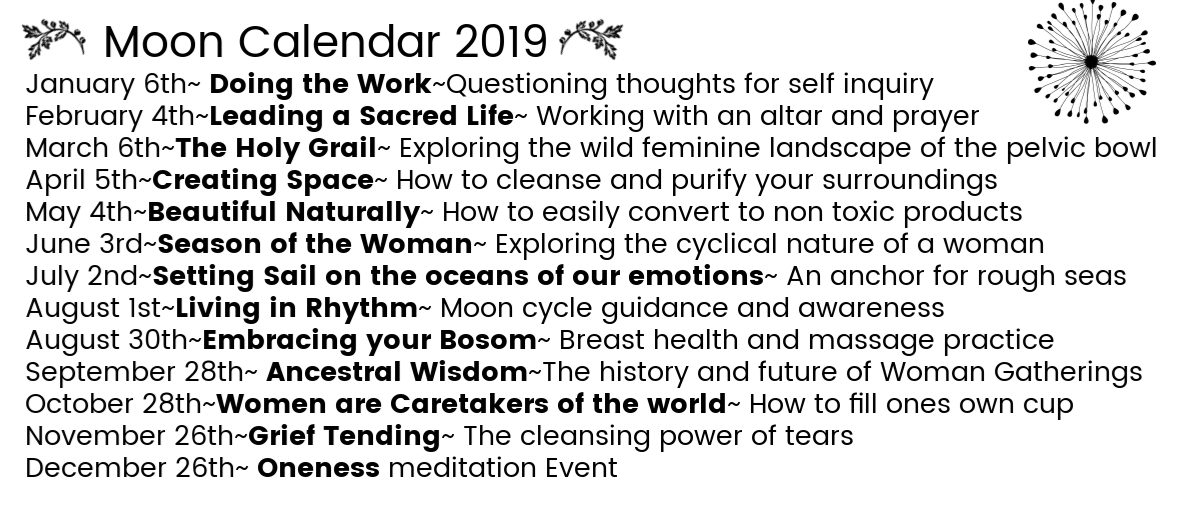 Begin your journey to a powerful connection with your sisters now at
https://www.facebook.com/groups/newmoonwoman/