Description



This month we will be exploring...
Living in Rhythm~ Moon cycle guidance and awareness
Did you know that your period is the greatest gift you could receive as a woman? This month we will be diving deep into the womb and understanding its mysteries. Our discussion will lightly touch on topics like hormones, birth control, and living a life that leaves you in balance with you cycle. If you have ever bought into the belief that your period is a curse then I promise you do not want to miss this moon gathering!

Due to the increasing numbers of our circle and limited space we have asked for a donation to confirm your spot.
All proceeds will go to a Women's group in our local community.
If you are unable to make a donation at this time please contact us~ all woman are welcome and no one will be turned away~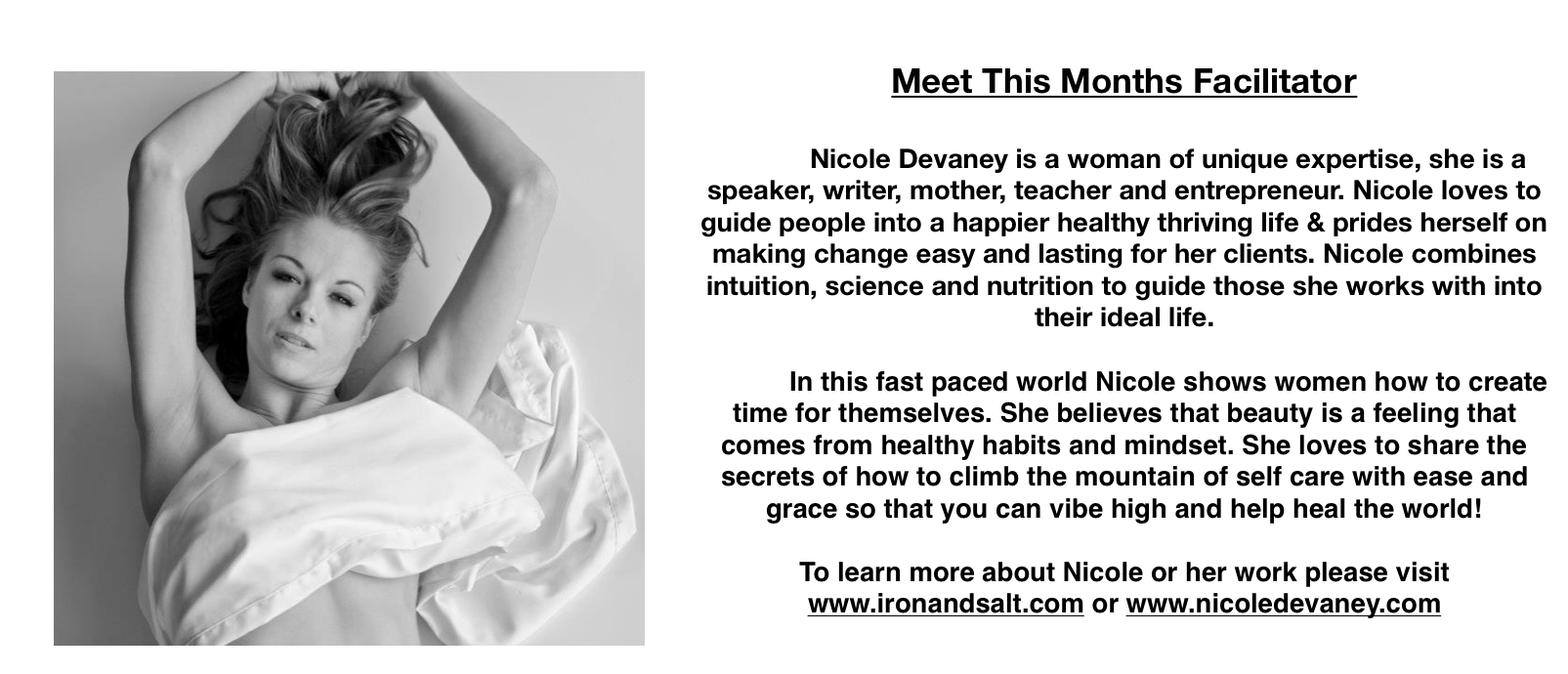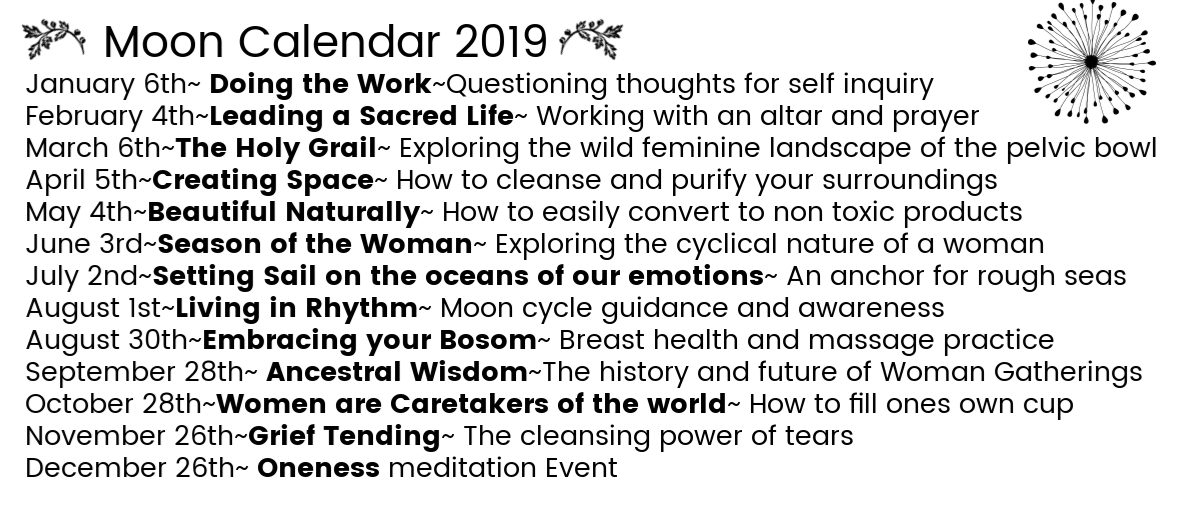 Begin your journey to a powerful connection with your sisters now at
https://www.facebook.com/groups/newmoonwoman/