Description
Dear Women of this world...
Let me share with you the great power resting there on your hips, your breast and the fibers that twist and twine in your flesh of the greatness you possess in which I think you need to be reminded.
Beyond the idea that your external beauty holds great value and importance lives something far more wondrously wild and uniquely yours. A beauty of no standard. Just your raw and unfettered self. Beyond the idea that your appearance is equated with your worth thrives a tremendous depth.
Let me remind you of your softness and abilities to heal, to transform, to nurture the world around you.
Let remind you of your gifts of feeling, empathy and love are not weaknesses to sever yourself from. They are not wasted on you. They are not something to run from to feel ashamed or to stifle.
So much of being woman means to be fierce feelers. To see the way you so naturally do. To feel and touch and nurture the life that is both conceived in your womb and swimming around you.
What to expect:
Every month we intend to gather during the New Moon, a time for planting the seeds of your desires and intentions for the month ahead with your sisters. As a tribe of goddesses where we can hold each other accountable and lift each other up. A safe container to share, learn and support.
Each month with be a little different just like the seasons. We will share a theme, a mediation, a teaching of wise women wisdom and a sister share where we all get a chance to be heard.
The Plan~
6:30~Tea gathering. The first half hour will be dedicated to what women love the most...Communication and the opportunity to be gracefully late. If you have an offering of food, trinkets, music, or what ever your heart desires this is your chance to network with like minded open women.
7:00-9:00~The Moon Circle. First we go inward and connect. Then we move into our hearts and project to allow our petals open and recieve the drops of new moon wisdom that will be shared by the faciliators. Last we will accept a journey as a group to better ourselves over the next 28 days until the following New Moon.
Our Request~
We ask that you arrive no later then 6:59...Once the circle begins it is a closed container that comands a respect of wholeness.
Anything that is shared we ask that it remains sacred. This is a place for release and renewal. In order for that to occur there must be a trust factor. We are not going to require contracts or affidavits signed in blood. Just a good old sister pinky promise.
We ask all those who participate to create the full alloted time in their schedule. If you have to leave early there will be a midway point in the evening that allows for you to exit gracefully.
Due to the adult nature of the content of the New Moon Woman gatherings we ask that you get a babysitter for the evening...we know that you will greatly miss your kids and that is why we made it so short:)
Our Gratitude
We are so greatful for the ocean of strength that lies within the hearts of all women. We are so grateful for the vastness of our being.
We have throughout history been the soft earth which all life grows...it is time to reclaim the value of yourself.
If you find yourself feeling lost, disconnected from source, alienated from yourself you must make the journey back into your wildness! It does not have to be alone~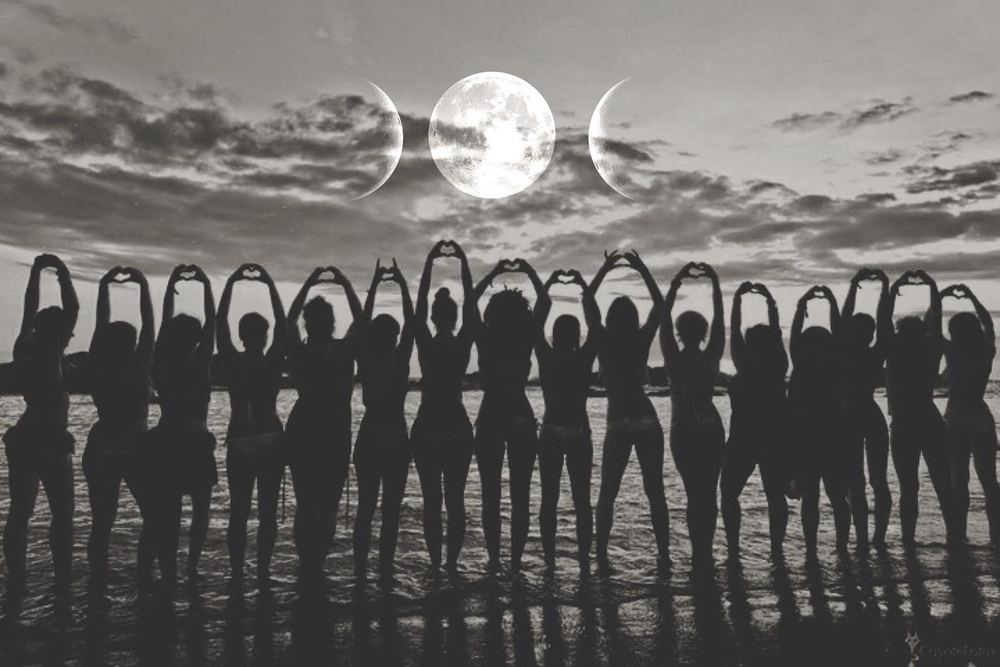 We are greatful for you and your willingness to journey with us