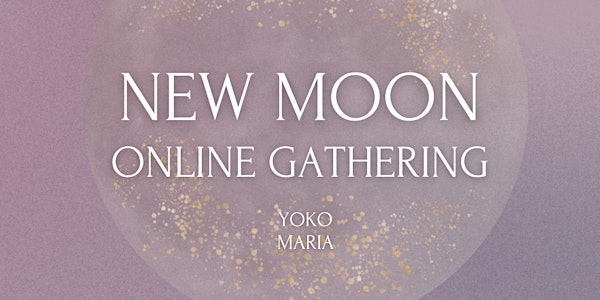 New Moon Online Gathering - Pluto Moon in Scorpio
New Moon is the time to plant a new seed. Make a Wishlist with insights of the Scorpio Moon, meditate with like-minded community!
Refund Policy
Contact the organizer to request a refund.
Eventbrite's fee is nonrefundable.
About this event
New Moon is the time to plant a new seed (or many seeds) along with the phase of the Moon, and the Moon is ready to be reborn again. We are going into the underworld for the journey of transformation with Hades and Persephone on this New Moon in Scorpio.
"I DESIRE" says the Scorpio Moon with Pluto as its ruling planet. Balance and Harmony to be aligned with your God essence, now we are ready to go deep down under to find the seed of our true desire - to be Who We Really Are. We will acknowledge the shadow of the past whether it looks light or dark. It is something that has been blocking you to go to the next level, and we need to go deep into yourself - as the deepest will turn into the highest, they are the same thing in different expression. Knowing Thyself is Knowing our deepest desire to be.
The Key of Unstuck No. 8 is TRANSFORMATION - Persephone going through the journey of death and rebirth to unify her light and dark to become who she really is will inspire us to find that shadow side that needs to be recognized and redirected to be a part of our life.
I am going LIVE for this New Moon Online Gathering, and will share my insight around the Archetypal power of this moon that we can awaken as our power of creation. Balancing all these different qualities within us is important to truly manifest our own unique Archetype to share with the World, to shine bright as a STAR.
Everyone is welcome! Recording will be available for 3 days, but I'd love to see you live! I will check in with all the participants who join on live and enjoy each other's company. Join us to share your light with the community!
See you there online in the New Moon energy!