Description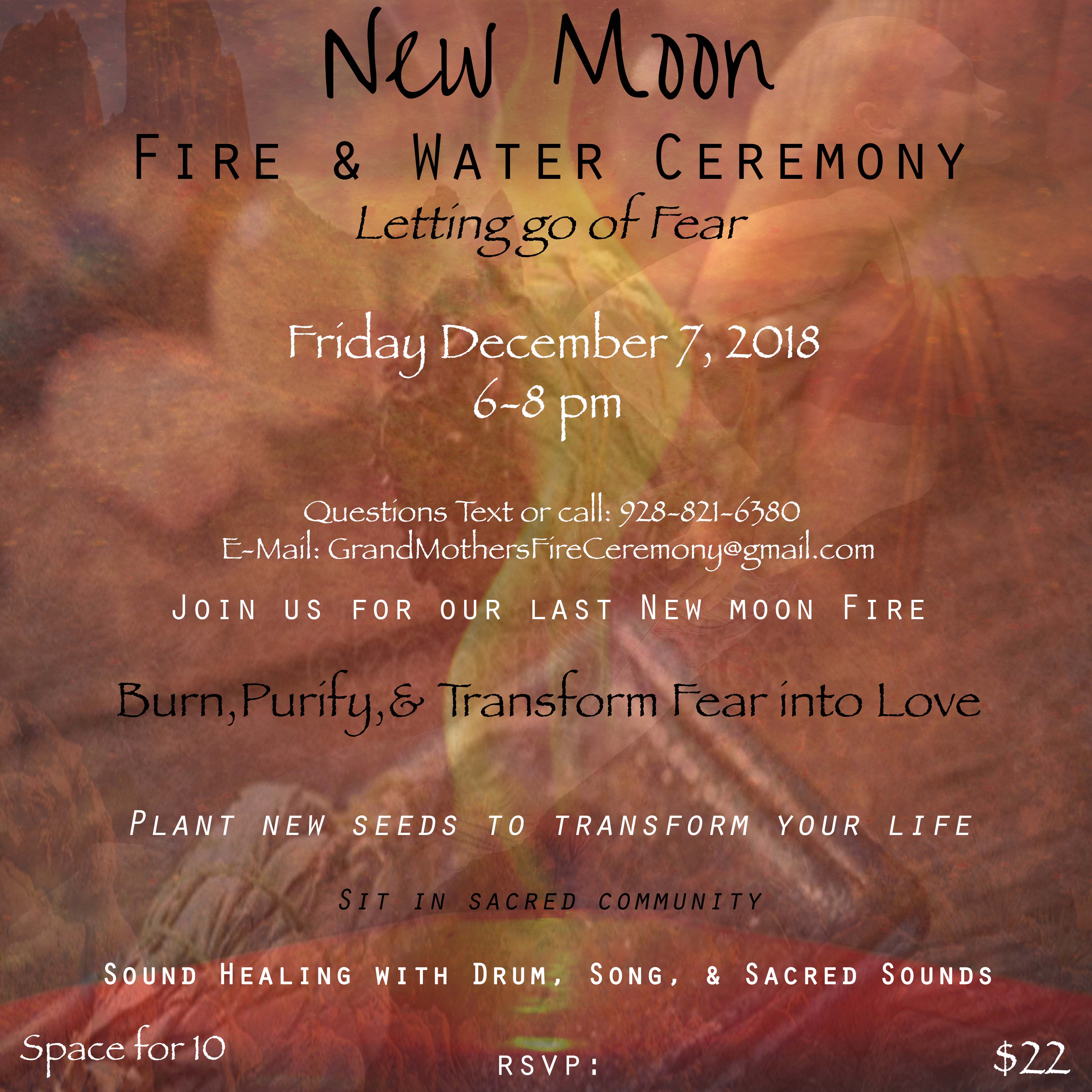 Join us for our last New Moon Fire and Water ceremony of 2018 in Sedona.
The theme for our night is "letting go of fear." This will be a night where we go deep into the transformational energies to release the fears we hold deep within.
As we end this powerful year of transformational, internal growth, and challenges, we release the trials of the past, and transform them into love.
We never know where the fire will go, but for this fire we will honor the past, purify our mind, bodies, and spirits, and prepare for the coming year of 2019.
After we ignite the flames of fire--we balance the fire with water, and deepen our intentions with blessed crystal and essential oil water. Each "brew" is different and energized for the energies of each person who comes.

This is a community event, with space for 10.

Please confirm that you are coming and if you will not be attending let us know to make space for someone else.

Things to bring:

Pillow to sit/lay down on
Water to drink
Altar items such as flowers, power objects you wish to charge
Intentions for this new month
Open heart
Open mind

RSVP: 928-821-6380
E-MAIL: GrandMothersFireCeremony@gmail.com
Please prepay to confirm your spot, and receive directions to our location.