New Mexico - Introduction Seminar: Lean Construction Basics

Wednesday, March 21, 2012 from 8:00 AM to 4:30 PM (MDT)
Event Details
and
LCI New Mexico Community of Practice (CoP)
present
A FULL DAY
INTRODUCTION SEMINAR:
LEAN CONSTRUCTION BASICS
 Instructors:                       
 Greg Howell, 
Lean Construction Institute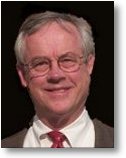 Joined by:
Morgan Kramm, WH Pacific
Hap Richardson, Richardson & Richardson
Charles Rountree, Jacobs/Civil Technology 
Lean Construction creates Three Opportunities for improving project delivery - "Impeccable Coordination," "Project as Production System," and "Project as Collective Enterprise." This one day seminar will cover Lean Construction Basics by introducing key concepts, principles, and techniques to make sharp the difference between Lean Construction and current project delivery practices. The agenda is built around the Three Opportunities in a way to surprise and provoke participants and to shift one's view of the "common" sense.  The seminar will include hands-on simulations, lectures, and discussion.  
Morgan Kramm, WH Pacific:
How Lean Project Delivery Systems Created Reliable Workflow during the Design Phase of a Complex Congressional Line Item Project to Revitalize Test Capabilities at Sandia National Laboratories
Using the LPDS tools during the Design Phase of this program kept the work of numerous design phase suppliers coordinated and delivering well within the baseline for schedule and cost.  The tools used included Master Schedules, Phase Scheduling, Lookaheads, Weekly Work Planning Meetings and Collaborative Design Processes.  The program had nine major projects dealing with new facilities, revitalizations of existing facilities and development of test equipment.
Hap Richardson, Richardson & Richardson:
Fast Track construction 20 years apart Lean vs traditional project management- 1984 - 2007
In 1984, R&R was awarded a general contract to construct the TMC bus manufacturing facility in Roswell, NM. This building was 204,000 sf with about 30,000 sf up second floor offices. In 2007, R&R was awarded a contract to construct the Schott Solar manufacturing facility in Albuquerque. This consisted of 2 buildings, one 53,000 sf and the other 160,000 sf.
Both projects had new electrical underground duct banks, 10" concrete floor slabs, pre-engineered structures with foam composite exterior walls. The case study compares the techniques used in 1984 vs those used in 2007 to manage the production.
Both projects had a CM firm who also provided design.
Charles Rountree, Jacobs/Civil Technology:
Resilience Engineering Can Help Make A Construction Project Safe, Especially in a Lean Operation System: A Case Study of the Denver County Jail - East Housing Unit, Denver, CO
For the new Denver County Jail – East Housing Unit (DCJ-EHU) Project in Denver, Colorado, keeping that facility operational 24 hours/day; 7 days/week; 365 days/year and free from unplanned disruptions was a contract requirement and a great new opportunity to establish and implement a resilience engineering system.  Charles will compare and contrast the traditional approach to safety with that of a resilience engineering one implemented during the construction of the DCJ-EHU.  He will also report on the successes and lessons learned along the way.  This case study aims to share some of the breakthrough resilience engineering ideas and practices that go beyond safety compliance and Best Practices, to truly make a construction project safe.
Date and Time:
Wednesday, March 21, 2012 (8:00am-4:30pm)
Continential Breakfast and Registration
7:00am-8:00am
Registration Includes: All program materials and handouts. 
Continental breakfast, lunch, and refreshments during the breaks.
"Cancellation without penalty" deadline:  Wednesday, March 14, 2012 
Cancellation requests submitted after this deadline incur a $100.00 processing fee.
Pre-Reading:
Please review the Introductory Readings at: http://www.leanconstruction.org located under "Readings"
Additional information and reading materials about lean construction theory and application can also be found at http://www.leanconstruction.org 
Speaker Bio's
Gregg Howell:
Gregory A. Howell is co-founder and managing director of the Lean Construction Institute (LCI), a non-profit organization devoted to production management research in design and construction. Howell brings 35 years of construction industry project management, consulting and university-level teaching experience to LCI. Prior to his appointment as the Associated General Contractors' Visiting Professor in Construction Management at the University of New Mexico in 1987, Howell worked as a project engineer on heavy construction and general building projects and headed his own construction consulting firm for ten years. At UNM, Howell was honored with the College of Engineering Teaching Excellence Award. In 1994 the Associated General Contractors of America recognized him as its Outstanding Educator. He served as Eminent Scholar at the Del E. Webb School of Construction in 1996, and in 1997, Howell left UNM to co-found LCI.
Morgan Kramm:
Morgan Kramm has been practicing Lean Project Delivery Systems for more than a decade.  He has over 35 years of experience in the Construction Industry.  He has worked in Design firms, Construction firms and Owner organizations.  He is a Registered Architect, Registered Structural Engineer, and Project Management Professional.  He has managed operational business units, programs and projects.  He attended the University of New Mexico where he earned a BFA in Architecture and an MS in Structural Engineering.  He is currently VP Project Delivery for WHPacific.
Hap Richardson:
Continuing the traditions begun by his father, Allan K. "Hap" Richardson has been leading the family business since 1984. Richardson & Richardson is dedicated to providing efficient and cost effective solutions to meet the challenges of traditional and non-traditional construction projects. Family owned and operated since the late 1940s, the company incorporated in the State of New Mexico in 1965 as Richardson & Richardson Inc. The company adopted and started practicing the attitudes now being called "TQM" and "Partnering", 
Hap is active in industry associations and is a past president of the New Mexico Building Branch,
Associated General Contractors of America. He is active in many charitable endeavors and has also held offices in alumni and masonic groups
Charles Rountree:
Charles is a Quality Assurance/ Business Development Specialist with Civil Technology, Inc. (CTI) in Denver, Colorado, with over 22 years of experience in the design and construction industry.  Ten plus of those years have been as an Owner's representative.  He's also worked on four signature LEED projects, one of which is the Silver Certified DCJ-EHU.  He completed his Bachelor of Environmental Design at the University of Kansas, along with minors in Psychology and Civil Engineering.  He joined CTI in 2001.  He started his lean journey in 2007.  In 2010, he founded the Lean Construction Institute (LCI) Colorado Community of Practice (CoP) with the help of a few other lean pilgrim friends.  He loves sports, hunting and fishing; watching black & white classic movies; and reading good books. 
Registration Support:intro-support@leanconstruction.org
** Benefits of LCI Membership:
LCI membership allows individuals to receive all announcement regarding LCI activities as well as register at the member rate for all LCI events. Visit: http://lci-individual-membership.eventbrite.com to read more about the benefits.
Individual LCI Members may bring one guest to each LCI event at the Member Rate. Corporate LCI Members may bring any guest at the LCI Member Rate, including employees, clients, trade partners, etc. Need help looking up your individual membership number? Please contact membership@leanconstruction.org
When & Where

Improve Group
3550 Pan American Fwy NE
Suite A
Albuquerque, NM 87107


Wednesday, March 21, 2012 from 8:00 AM to 4:30 PM (MDT)
Add to my calendar
Organizer
Lean Construction Institute (LCI)

Lean Construction Institute (LCI) is a non-profit organization, founded in 1997. The Institute operates as a catalyst to transform the industry through Lean project delivery using an operating system centered on a common language, fundamental principles, and basic practices.  The LCI Vision: Transform the Built Environment through Lean Implementation.  Our Goal: Increase stakeholder satisfaction and project delivery value
Objectives:
DEMAND — Create demand for Lean
KNOWLEDGE — Develop and deliver standard building blocks for Lean
VALUE — Establish standard metrics for Value and Satisfaction
CAPACITY — Create your capacity for learning and sharing better practices
www.leanconstruction.org 
New Mexico - Introduction Seminar: Lean Construction Basics