About this Event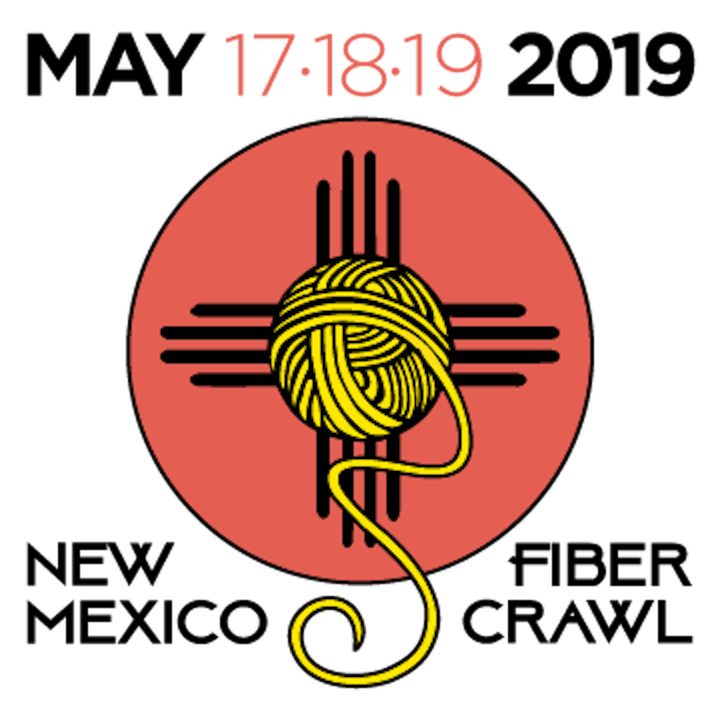 The New Mexico Fiber Crawl honors New Mexico's fiber arts heritage and contemporary culture.
The 2019 New Mexico Fiber Crawl will occur from Friday May 17th through Sunday May 19th, 10am -5pm. A kick-off party will take place on Friday from 5-9pm at Close Knit Yarn Cooperative. Everyone is invited!
Event Timeline:
Friday May 17, 2019
Fuller Lodge Pajarito Room
Fiber Artist and Organizations are displaying and selling their work in the Fuller Lodge Pajarito Ballroom.
Sales in Fuller Lodge Pajarito Room - 10am-5pm
Please see map of Fuller Lodge below for table set up If you have a preference on a table, please email jennifer@losalamos.org after you purchase your ticket for the event.
Fuller Lodge sales details:
Participation is open to ALL Fiber Artist!
Participation fee for Fuller Lodge is $ 20.
Artists' space id fixed to an area of 10'x5'. Each Vendor will receive a table (8' x2.5'), two chairs and a white tablecloth.
Artist will manage all sales transactions during the event.
Artist will be responsible for their own insurance to cover breakage, loss and theft of their merchandise.
Artist are encouraged to offer demonstrations of their work.
Participants are required to present throughout the show.
Fiber Art Discussion
Join Samuel Buelow for The Beauty of the In-between: Exploring Liminality through Crochet and Felt
5:30pm- 6:30pm in the Throne Room at Fuller Lodge
Liminal spaces are those that exist between concrete categories and are frequently marked by fluidity and disorder. Throughout his work in crochet and felt, fiber artist Samuel Buelow explores the hazy, in-between spaces that make up his world. In the spirit of liminality, his talk will blend academic insights from anthropology and folklore studies with personal experience. Buelow will discuss not only the conceptual themes of his work, breaking down binaries such as masculine and feminine or sleeping and waking, but also the tension between art and craft.
Close Knit Yarn Cooperative
Join Fiber Artist at the Close Knot Yarn Cooperative for a joyful reception! Bring your friends, and enjoy a light snack and beverage in the creative company of local fiber artist!
Sunday May 19th, 2019
Workshops and Demos- TBD
Ongoing Events-
Close Knit Yarn Cooperative
The Close Knit Yarn Cooperative located at 1247 Central Avenue in the heart of downtown and the Creative District will serve as a site plus for the NM Fiber Crawl and will be open all three days of the Fiber Crawl from 10am-5pm
Close-Knit Yarn Cooperative is a retail cooperative specializing in yarn, needles, hooks, and patterns for knitting and crochet. Our offerings range all the way from larger companies (Universal Yarn and Cascade Yarn) to smaller, American-focused businesses like Brown Sheep and Mountain Colors to small, independent dyers such as Baah Yarn, Brew City Yarn, and Wooly Wonka (who is based right here in White Rock).
Kite Festival 2019
May 18 & 19, 2019
The Los Alamos Arts Council presents the 2019 Kite Festival May 18 & 19, 2019, at Overlook Park in White Rock. The festival has grown over the years and now includes several pre-festival kite-building workshops for kids at local schools and culminates in a two-day-long, activity-packed, festival.