Description
"Equipping cultural influencers for productive conversations"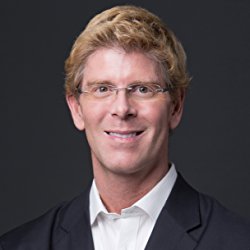 Dr. Jay Richards – coming to Billings March 22-23rd, 2019 at the Bighorn Resort. Bring your teenagers!
Alexandria Ocasio-Cortez, Bernie Sanders, Elisabeth Warren, and Nancy Pelosi - don't underestimate their influence as they peddle Socialism to your kids
Dealing with Progressive ideas: Marxism, Socialism, Communism - what are they and why should we oppose them?
Can America sustain the free market economics that has created flourishing?
Jay is the perfect, down to earth person to explain to your kids (and you) how the LEFT is lying to them
How should Christians think about free enterprise & is it advantageous to the poor?

Is capitalism consistent with Christianity – are Progressive myths about it realistic?

What was Karl Marx's key argument – central doctrine?

Why are young adults fascinated with Socialism – do they know its "track record" in Socialist countries?

Is there a future for the American dream in an age of Smart Machines or is it over?

Will robots replace us – should we fear them?

What is the difference between man and machine – will robots ever replace us?

Tickets: $10 on line, $14 at the door lets you in to both days.
While the LEFT plays politically correct calling it "Socialism" we must recognize that it is the thinly veiled worldview of Marxism. No other philosophy is as large a threat in America. No other worldview has killed like this one.
Our Program:
Friday Night:
7:00 – 8:00 pm How Should Christians Think About Free Enterprise?
How should we apply Jesus's teaching to help the poor in modern America?

Can and should Christians support a free market economy?

Is Capitalism All About Greed?

If I get rich, will that make someone else poor?
8:10 – 9:00 pm Marxism, Socialism, Communism: What They Are, and Why We Should Oppose Them?
Why do so many young Americans like socialism?

What is socialism?

What is communism?

How does socialism differ from communism?

What was Karl Marx's key argument?

Was the early Church in Acts communist?

What can we do to resist new calls for socialism?
Saturday Morning:
9:00 – 10:00 am The Future of the American Dream in an Age of Smart Machines.
Is the American Dream Over?

Does technology create permanent unemployment?

Will all manual labor disappear?

How does the information economy differ from earlier economic stages?

How can we prepare for an economy filled with smart robots and artificial intelligence?

What are the virtues that one needs to cultivate to succeed in the 21st century?
10:15 – 11:30 am Why Robots Will Never Replace Us
Should we fear the "rise of the robots"?

What is the difference between man and machine?

What are the arguments for and against "strong" artificial intelligence?

Why can smart robots never replace us?
~ Who is Jay Richards? ~
Jay is a Research Professor in the Busch School of Business and Fellow of the Institute for Human Ecology at The Catholic University of America. He is also Executive Editor of The Stream, a Senior Fellow at the Discovery Institute, and host of A Force for Good on EWTN television network.
He has written in the Harvard Business Review, Wall Street Journal, Forbes, Daily Caller and many other publications. Richards is author or editor of a dozen books including Money, Greed, and God, winner of a Templeton Enterprise Award and his newest book,The Human Advantage: The Future of American Work in the Age of Smart Machines.
Jay has appeared on hundreds of radio and television programs. He is the producer of several documentaries including ThePrivileged Planet and author of five best-selling books.
Jay has a Ph.D., in philosophy and theology from Princeton. He lives with his family in the Washington D.C. Metro area.
Future BSWF Events:
- Abdu Murray Esq., Ravi Zacharias Ministries. Saving Truth: Finding Meaning and Clarity in a Post-Truth World. Under Construction -tentatively Sep. 13-14th, 2019

Donations to: Big Sky Worldview Forum, c/o Sue Rambur, 5437 Hennessey Road, Billings, MT 59106