Description
New Location: I/O Spaces- Penthouse, 8222 Georgia Ave, Silver Spring, MD 20910

3 minute walk from Silver Spring Metro

Street parking is free after 6pm
------------------------------
Being Mary Jane Screening plus "It's Complicated" A Panel Discussion about Being a Woman Today
Whether you're a die-hard fan of the show, or have never seen "Being Mary Jane," one thing is certain… being a woman today can be complicated. On April 23rd Conversation Host Krystal Glass is bringing together women for a night of celebrating the women we are and the women we are becoming...
The evening will start with a Real-Life Conversation about all things womanhood. The discussion will feature a panel of individuals from various perspectives, including the business woman perspective, the broken & healed perspective, the man's perspective, and much more. Following the panel discussion attendees will enjoy complimentary gourmet popcorn, wine, and the screening of Being Mary Jane. You don't want to miss the vibes this experience will offer.
No Tickets Sold At The Door. Questions? Contact: KrystalGlass@RealLifeConvo.com
IG: @_KrystalGlass
About: Krystal Glass is a professional Moderator, and Conversation Host of Real-Life Conversations, a Washington, DC based conversation-series known for thought provoking conversations. To RSVP for an upcoming Real-Life Conversation, click here.
Sponsored by:
Alodia Hair Care, organic all-natural hair care with a mission to help women Learn, Love, and Grow.


Constance Glow, an all-natural advanced skincare line designed to heal your skin from the inside out.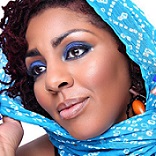 Your Life's Well, LLC, a licensed Marriage & Family Therapist providing therapy for adolescents, young adults, couples and families.