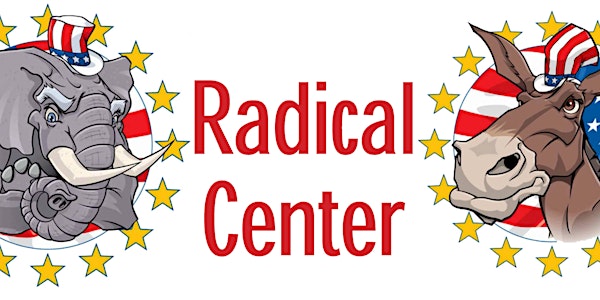 *NEW LOCATION* American Politics and Education: The Rise of the Radical Center
When and where
Location
IGS Library 109 Moses Hall UC Berkeley Berkeley, CA 94720
Description
---
*NEW LOCATION*
IGS Library - 109 Moses Hall, UC Berkeley
---
Congresswoman Herseth Sandlin will be "In Conversation" with Ethan Rarick, director of the Robert T. Matsui Center for Politics and Public Service
Reception to follow
About Congresswoman Herseth Sandlin:
Stephanie Herseth Sandlin represented South Dakota in the United States Congress from 2004 to 2011. A Democrat, she was the first woman elected to the U.S. House of Representatives from South Dakota, as well as the youngest woman serving in the House during that time. While in Congress, she specialized in developing policy important to her home state, including agriculture, renewable energy, veterans' education and tribal affairs.
She earned a number of national distinctions while serving in Congress, including being named among the Ten Outstanding Young Americans in 2006 by the U.S. Junior Chamber. She was also included on TIME magazine's 40 Under 40 list of "New Civic Leaders."
After leaving Congress in 2011, Herseth Sandlin became a partner in a Washington, D.C., law firm, building a public policy practice centered on bioenergy, food safety and nutrition. In 2012, she joined Raven Industries in Sioux Falls as its first general counsel and vice president of corporate development. As an executive officer for Raven, she was actively involved in strategic planning, governance, enterprise risk management and oversight of financial performance.
In September of 2017 she was inaugurated as the 24th President of Augustana University in Sioux Falls, South Dakota. Augustana serves more than 2,000 students from 33 states and 32 countries, offering more than 100 majors, minors and pre-professional programs, along with graduate degree and continuing education programs.
Herseth Sandlin grew up on her family's farm near Houghton, South Dakota. She attended college in Washington, D.C., earning undergraduate, graduate and law degrees from Georgetown University. During this time, she was a teaching fellow for university students and an instructor on the faculty of the law school.
In 2002, she became the first executive director of the South Dakota Farmers Union Foundation, where she worked to strengthen cooperative education and enhance rural economic development.
Herseth Sandlin and her husband, former Congressman Max Sandlin, are parents to Zachary, age 8. They live in Sioux Falls and enjoy all things baseball and bluegrass. They also have four older children — Hillary, Trey, Emily and Christian — and three granddaughters, all of whom currently reside in Texas.