New Lighting Technologies & How To Apply Them to Lighting Design

Wednesday, July 13, 2016 from 11:30 AM to 1:30 PM (PDT)
Event Details
JULY Chapter Meeting


Lunch 'n' Learn



New Lighting Technologies &
How To Apply Them to Lighting Design

Wednesday, July 13, 2016
11:30 AM - 1:30 PM

Hosted by:

Lofings Lighting Inc. Design Center
2122 J Street
Sacramento, CA 95816
www.lofingslighting.com


Presentation Information:
Lighting is a continually changing industry. LED products are going to be the main light source on your projects, if it is not already. When preparing a lighting plan it is important to understand the differences in LED products. Besides LED technology, connected home technology is coming to be expected on quality projects. Connected home is the ability to control wired lighting and natural light with wifi technology. We will go over these items and more to help you make your design complete and to help meet the expectations of clients.
Questions that will be addressed:
How LED lighting products differ from each other?

How the quality of light will affect the way your projects will look?

How your clients will interact with lighting and with connected home technology?

The additional design opportunities available with LED technology.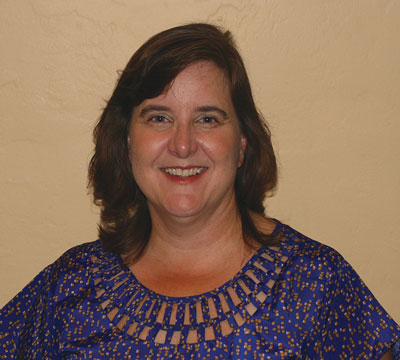 Speaker Information:
Wendy Lofing-Rossotti is the third generation co-owner of Lofings Lighting, Inc., a Midtown Sacramento Institution since 1961. Lighting is a family tradition; Lofings was established in 1961 by Wendy's Grandparents and Father. Wendy has a business finance degree from Sacramento State University. With her finance background Wendy is the Treasurer for Lofings.
In 2013, Wendy was awarded the American Lighting Association's Pillar of the Industry Award. This is a great honor as it is only awarded to three ALA members per year; (a manufacturers' representative, a showroom owner/representative and/or a manufacturer). She is one of only fifteen lighting showroom members receive to this award since 1999. She was instrumental in establishing a webinar series on key topics for ALA education, was on the membership committee and served as a moderator for many showroom network groups for ALA members. Living and working in California she was also recognized for her participation with the American Lighting Association government affairs committee regarding the regulation of lighting industry in California.
As a highly respected member of the lighting industry, manufacturers call on Wendy's technical and design expertise to evaluate new releases and get ideas for new products. Over the years she has visited many manufactures and participated in many technical training classes. She has worked on many residential and commercial projects. The Lofings are known for their understanding of technical lighting products, lighting control systems and how to correctly apply them to lighting designs.
Wendy is a past President of the Midtown Business Association, a past President of Executive Women's International Sacramento Chapter, and she has served on various committees for the American Lighting Association. In addition to the office of President she has served as Vice President, Treasurer and Secretary for both the Midtown Business Association and Executive Women's International Sacramento Chapter.
Wendy is born and raised in Sacramento. She lives in Land Park with her husband Paul, son Anthony and dog Rio.
This presentation qualifies for 0.1 CEU.


Note:  Last years NKBA Winning Competition Design Posters can be picked up at the September 14th Chapter Meeting.
When & Where

Lofings Lighting Inc
2121 J Street
Sacramento, CA 95816


Wednesday, July 13, 2016 from 11:30 AM to 1:30 PM (PDT)
Add to my calendar