NEW! Leadership Columbia Graduate Series

Tuesday, January 24, 2012 from 8:00 AM to 1:30 PM (EST)
Event Details
 Introducing the Leadership Columbia Graduate Series
Make the Transition to Senior Leadership in Your Organization and Our Community
The Leadership Columbia Alumni Association and the Greater Columbia Chamber of Commerce are pleased to announce the Leadership Columbia Graduate Series (LCGS), a four-part series providing advanced training for civic engagement. Sessions will include:
Think and Act Like a Senior Leader (Jan. 24): Retired Maj. Gen. Steve Siegfried helps you learn the difference between putting out the proverbial "fires" and identifying and addressing the cause of the fires to make you and your team more successful and impactful.
 Advanced Political Systems (Feb. 28): Take part in a unique role playing workshop during which you and fellow class members will become a city council, address a key issue and gain perspective on the inner workings of municipal governments. The South Carolina Municipal Association will conduct the session.
Global Awareness (March 27): Participants will enhance their global perspective and learn about the impact of international business on South Carolina's economy. They will delve into resource conflicts already affecting international relations.
Strategic Nonprofit Leadership – Focus on Mission Delivery (April 24): Learn skills to become a better leader by focusing on the mission rather than the organization.  Become adept at develop partnership relationships and shared resources to help your nonprofit advance its mission.  Gain practical knowledge to take you from the board of directors to the executive committee – or board chair – of your organization.
REGISTRATION
Registration is $300 for the series or $85 per session, open only to alumni of Leadership Columbia. LCAA members receive a $50 discount for the series. For more information, call 803.733.1123.
The series is sponsored by The State Media Company and The Summit Club. 
---
Reinvest in Leadership Columbia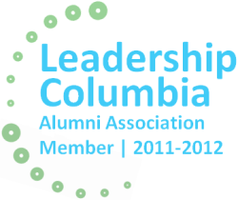 Now is the time to renew our passion and commitment of service to our great city of Columbia and to our careers. This passion that first drove us to apply for Leadership Columbia has now made us become better citizens, professionals and people for having taken this journey. Involvement in LCAA will allow you to intermingle with others that are at the same stage in life, professionally and personally. 
It's time to start re-connecting with LCAA. We LCAA graduates renew our membership to the organization to begin our year of learning, giving and developing. It is a venue to teach us how to be more productive in our work world as well as our personal one. 
Reinvest in LCAA today! It's easy. An invoice has been mailed to LC alumni, you may renew online, or call Katherine Swartz at 803.733.1123. Learning never ends and Leadership Columbia Alumni Association is a great way to build upon your social and business network. 
---
LCAA Statement of Benefits 2011-2012
Luncheons -  4 x $25: $100
Summit  - 1 x $30: $30
Socials - 2 x $20: $40
Graduate Series Discount: $50
Membership Directory Highlight (all alumni included; members highlighted)
Networking with fellow alumni: Priceless!
Value of LCAA Membership: $265+ | Your Investment: $115
---
LCAA Membership Information
Membership investments are $150 for LCAA Memberships and $400 for LCAA Leader Memberships. LCAA memberships include complimentary registration to the following events:
January 24: Leadership Extension Luncheon Series | 12-1:30 p.m. | Summit Club
February 28: Leadership Extension Luncheon Series | 12-1:30 p.m. | Summit Club
March 27: Leadership Extension Luncheon Series | 12-1:30 p.m. | Summit Club
April 24: Leadership Extension Luncheon Series | 12-1:30 p.m. | Summit Club
May - TBA: Leadership Summit
May 22: Spring Cookout | 5:30 p.m. | Location TBA 
Membership also includes discounted or complimentary admission to these new LCAA programs: 
Leadership Columbia Graduate Series

LCAA Webinar Series

LCAA Distinguished Alumni Series
When & Where

The Summit Club West Ballroom
1301 Gervais Street
20th Floor
Columbia, 29201


Tuesday, January 24, 2012 from 8:00 AM to 1:30 PM (EST)
Add to my calendar
Organizer
The purpose of LCAA is to develop leaders in the Columbia area by providing training, networking and community service opportunities for graduates of Leadership Columbia and other recognizable leadership programs.
NEW! Leadership Columbia Graduate Series