Description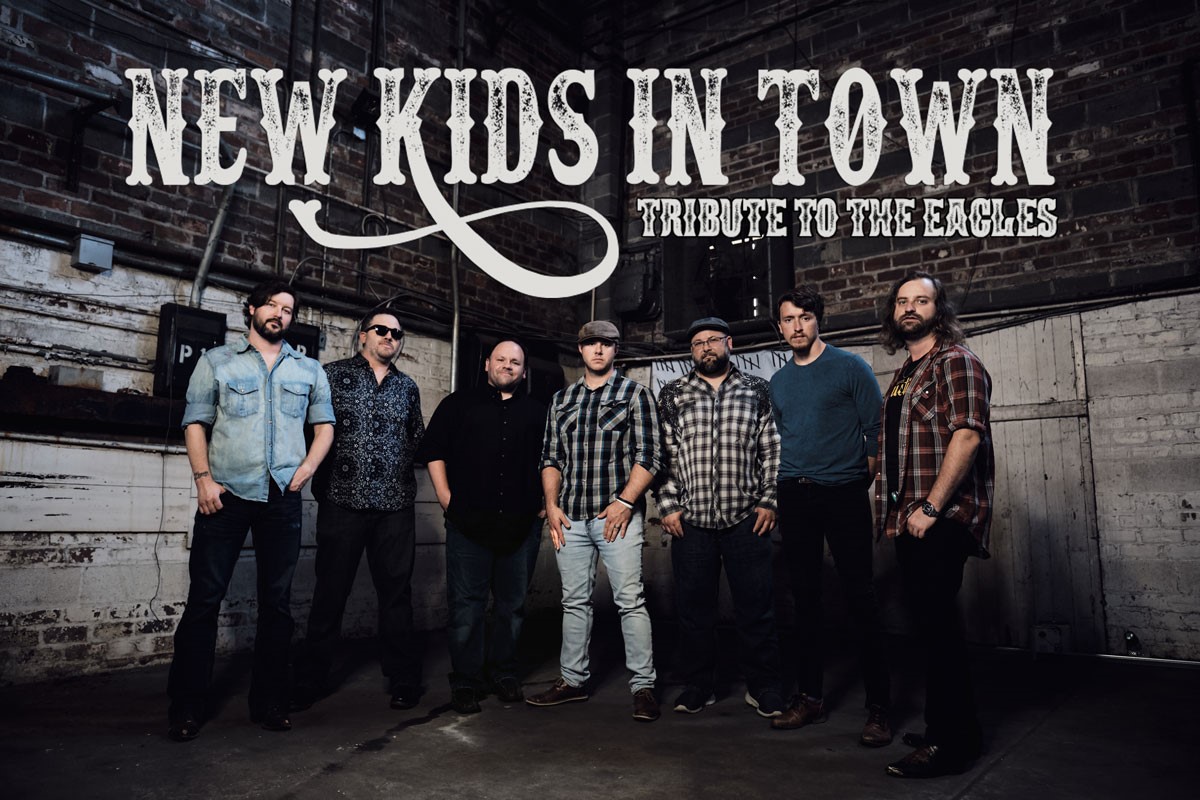 "New Kids In Town: A Tribute To The Eagles" is a greatest hits concert celebration of one of the greatest bands of the 1970s - The Eagles. With an incredible attention to musical detail and a stunning talent for vocal harmony, "The New Kids" are an assembly of A-list touring and recording musicians. Their two hour show is a greatest hits tour of the music of The Eagles, combined with some deep track B-sides, as well as solo songs by Joe Walsh, Glenn Frey, and Don Henley.
"The New Kids" ability to interpret the classic "California" sound - blending traditional country and western with the early 70s tones of The Byrds, Crosby, Stills, and Nash, and Jackson Browne - allow them to hold the honor of the most in-demand classic rock tribute shows in the nation. With shows all across the United States and beyond, "The New Kids" passion to perform and preserve this incredible music is instantly recognizable - and their enthusiasm is instantly contagious.
Tickets will be available at the door!