New Jersey Office 365 Developer Bootcamp 2018

Saturday, October 27, 2018 from 8:30 AM to 5:00 PM (EDT)
Event Details
Introducing Global Office 365 Developer Bootcamp
This years bootcamp will be interactive, it's highly recommended to bring your computer to follow along. We will walk through all the steps necessary to learn how to develop with SPFx on Office 365.
[New Jersey - 2018]
Agenda of Bootcamp 
9am - Doors Open

9:30am – 12:00pm [Morning Session]

12:00 - 1:00 Lunch [Subway sponsored by Microsoft]

1:00 - 3:30pm [Afternoon Session]
Morning Session
Getting Started with SPFx
Setting Up Environment
Building a Web Part
Building an Application Customizer
Build a Field Customizer
Afternoon Session
React Primer
TypeScript Primer
Promises Primer
Using PnP-JS
Using Office UI Fabric
What is the bootcamp?
With over 100 million monthly commercial active users, Office 365 is the largest productivity service available. Office 365 offers an incredible opportunity for developers, with business-critical data and millions of users combined with a platform designed to keep people in the flow of their work. As a developer, you can use the tools you work with every day to create intelligent, connected products and solutions.
The Global Office 365 Developer Bootcamp is a free, one-day training event led by Microsoft MVPs with support from Microsoft and local community leaders. The bootcamps will provide hands-on labs for deep learning, and a comprehensive view of all key technologies and products on the Office 365 platform. Developers can apply these learnings to their products or solutions to achieve more right away. Watch Jeff Teper video to learn more about the Global Office 365 Developer Bootcamp.
Check out the video >>> https://www.youtube.com/watch?v=eaDSCdnt8FI
When are the bootcamp events?
Global Office 365 Developer Bootcamp will take place between October 1 and November 30, 2017. The bootcamps are available in any city, country, or region.
Why are bootcamp events being organized?
We'd like to share latest and greatest technologies and products (Microsoft Graph, SharePoint Framework, Microsoft Teams, Office Add-ins, Connectors and Actionable Messages, and more) on the Office 365 platform with local developer communities. We'd like to help interested developers get started smoothly and quickly. For experienced developers, we'd like to help accelerate their Office 365 development projects with active, hands-on learning opportunities. 
Subway Box Lunch - Sponsored by Microsoft

Breakfast Bagels & Coffee - Sponsored by SoHo Dragon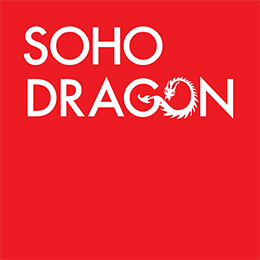 When & Where

Microsoft
101 Wood Ave South
#900
Iselin, NJ 08830


Saturday, October 27, 2018 from 8:30 AM to 5:00 PM (EDT)
Add to my calendar
Organizer
Visit our website for information about this group: