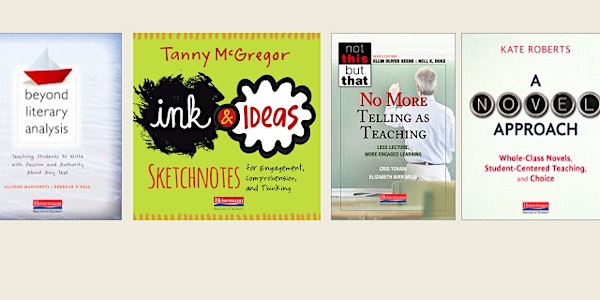 New Jersey Literacy Consortium 2018-19
When and where
Location
Kean University 1000 Morris Avenue Union, NJ 07083
Refund Policy
Refunds up to 7 days before event
Description


The New Jersey Literacy Consortium, sponsored by the School for Global Education & Innovation at Kean University, provides a forum for educators interested in advancing and promoting literacy education that meets the needs of all students in a learner-centered and success-oriented environment.
During the 2018-2019academic year, the Literacy Consortium will host author-experts at four separate events. The morning session begins at 8:30 and is geared for district teams consisting of a supervisor and two teachers per district or individual educators. The afternoon session is dedicated solely for supervisors and begins with lunch followed by a roundtable discussion with authors related to topics addressed during the morning session.
Registration costs are moderate to encourage participation. Districts may register teams of three or more at discounted rates or educators may register individually per session(s).
The Consortium is designed to build a New Jersey community of educators in literacy education that becomes a "voice" for best practice. This initiative is now in its 9th year and continues to be recognized as an effective model of professional learning in the area of literacy education.
*Payment may be made by PO. First, register attendees. Under payment method, click on Pay by Check.
Send the PO to:
Susan Lukas, Administrative Assistant
School for Global Education & Innovation Hutchinson Hall J 305
Kean University1000 Morris Avenue
Union, NJ 07083