Description
Welcome to New Jersey - Azure Bootcamp!
All around the world user groups and communities want to learn about Azure and Cloud Computing! On April 27, 2019, all communities will come together once again in the fifth great Global Azure Bootcamp event! #GlobalAzure!
New Jersey will be participating in this global event by holding a local event here @ Microsoft in Iselin, NJ. We will have a full day of Azure based lectures and demonstrations.
We will have some breakfast available as well as coffee & tea provided by SoHo Dragon and lunch will be provided by Microsoft.
Sessions:
[8:30AM] Doors Open / Registration / Bagel & Coffee
[9:00 - 9:20AM] Introduction - Welcome
[9:30 - 10:30AM] Overview of Azure by Sanjeev Nair, Microsoft
In this Overview session I will go over a high level overview of Azure with respect to how Azure addresses transformative business challenges. Further I will discuss some of the Hero Solutions in Azure and how it addresses more specific technology trends and common business challenges in broad categories such as Apps & Infrastructure migration and modernization, Data estate migration and modernization, AI and IOT
Sanjeev Nair is a Principal Cloud Architect aligned with Health and Life Sciences vertical at Microsoft. Sanjeev has been working in Microsoft for 11 years and has worked in various roles across Conssulting, Microsoft Technology Center and Pre-sales covering Cloud Infrastructure and Business Productivity.
[10:40 - 11:40AM] Intro to the Azure Data Eco System by Frank Lopez, Microsoft
Frank Lopez is a Data and AI Cloud Solutions Architect on the National CSA team. He has over 25 years of consulting experience prior to joining Microsoft. He will be holding an interactive session where we discuss the Azure Data Ecosystem and overall product direction.
[11:50 - 12:50AM] Lunch Break - Subway provided by Microsoft
[1:00 - 2:00PM] Import Skynet: Intro to Azure Cognitive Services
Ben Steinhauser - Senior Solutions Developer, B&R Business Solutions
Learn how to build intelligent algorithms into apps, websites, and bots so that they see, hear, speak, and understand your user needs through natural methods of communication. Azure Cognitive Services are APIs, SDKs, and services available to help developers build intelligent applications without having direct AI or data science skills or knowledge. It enables developers to easily add cognitive features such as emotion and video detection; facial, speech, and vision recognition; and speech and language understanding – into their applications. This session will cover a basic introduction and live demos using the APIs and Services to showcase how Azure Cognitive Services can be used in modern applications.
[2:10 - 3:10PM] Different Azure SQL PaaS Options
Linda Zhang - Cloud Solution Architect at Microsoft. Certified Solution Architect Expert.
Azure SQL PaaS offers different options. Which one should you choose when you move your SQL Server to Azure Cloud? This session will help you understand the difference between SQL Database Single DB, SQL managed instance and SQL Elastic Pool.
[3:20 - 4:20PM] Azure Security and Governance
Adnan Rafique - Office 365 Server & Services MVP
Keeping your Azure resources safe is a joint effort between you and your cloud provider, Azure. You have to make sure your workloads are secure as you move to the Azure, and at the same time, when you move to IaaS there is more customer responsibility than there was in PaaS and SaaS. Azure Security Center provides you the tools needed to harden your network, secure your services and make sure you're on top of your security posture.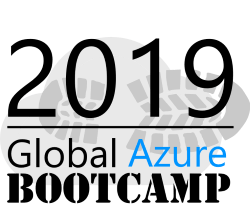 This event is part of a Global Azure Bootcamp happening all over the world.
https://global.azurebootcamp.net/

Sponsor: Microsoft DX
Microsofts Global Developer Experience (DX) Community Team is pleased to be a sponsor of Global Azure Bootcamp 2018 with Azure-related community content and event catering.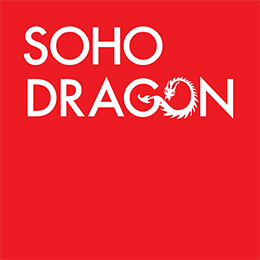 Sponsor: SoHo Dragon
SoHo Dragon is a Microsoft Certified Partner specializing in SharePoint, Office 365, and Azure-based solutions. SoHo Dragon will be providing breakfast & coffee / tea throughout the day.
9:00 AM -