About this Event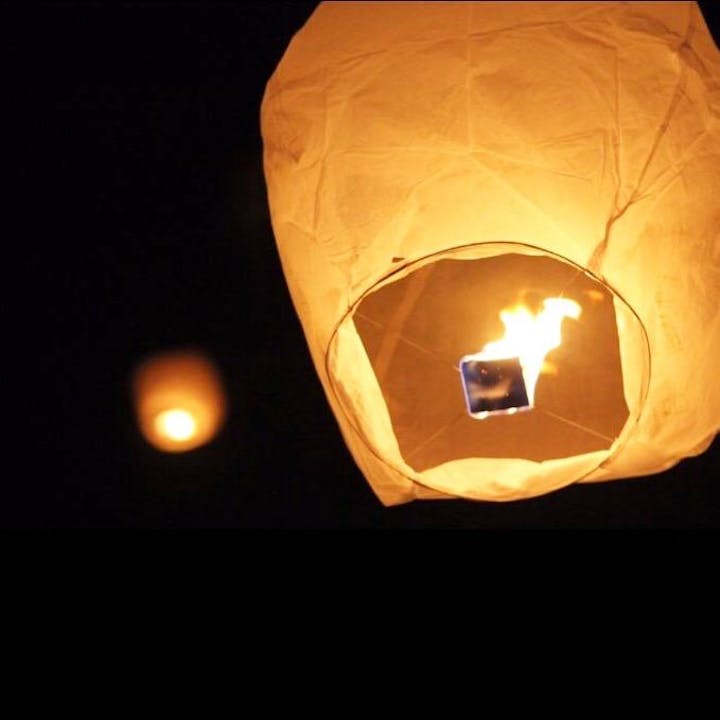 SHINE THE MAGIC FEST! NEW YORK, NY AREA
✨A LANTERN LAUNCH WITH A MESSAGE✨
SATURDAY - SEPTEMBER 28TH, 2019
SAVE THE DATE & YOUR SPOT NOW! https://newyorkshinethemagic.eventbrite.com
LOCATION TBA - it'll be an epic ANNOUNCEMENT!
A Magical Fest! FULL of love MUSIC, FUN for the families, children & KIDS, Food Trucks, Face Painting, Merchandise, Bonfires, DJ, dancing & of course, Light a Lantern & LET IT GO! We are very focused on making this event a FAMILY FRIENDLY event! With things to do for ALL AGES.
It's a great chance to write a beautiful message on a lantern, that you will light & let go into the skies! Maybe a message to a LOVED one who has passed, or let go of some past sufferings, heartaches or trials, maybe it's a time to write manifestations for the future, or lastly just a chance to get your FAMILY TOGETHER TO BOND!
Included in your ticket will be:
✨1 LANTERN (which is Eco-Friendly, Biodegradable & made of Rice Paper & Bamboo)
✨1 Wristband
✨1 Pen
✨1 Package with ingredients for S'Mores for your Bonfires (chocolate, marshmallows, graham crackers & roasting sticks), 1 lighter for your lantern
✨There will be all these things available for purchase at the SHINE SHOP (lanterns, pens, wood, s'mores, Shine The Magic Merch, chairs, blankets, light up toys, lighters & more)
SCHEDULE:
✨12PM - DOORS OPEN
🌟12PM - 8PMish - Find your area & location for your family, Food Trucks, Family Fun Activities, Live Music from Talented (possible well-known) musicians, Scavenger Hunt, Bonfires, S'Mores, Vendor Walk & more!
🔥6-7PM FIREWOOD PASSED OUT, S'mores started & TIKI TORCHES LIT!
🌅8PMish (SUNDOWN) - The MAGICAL LANTERN LAUNCH
💥9PMish-11PM - FAMILY DANCE PARTY
(for anyone that doesn't want to wait for the traffic leaving the event)
🤟🏽Disclaimer for the Launch, What to bring for the day & Traffic / Parking flow -
🚒SAFETY - The launch will be UPON approval & the green light will be given from the FIRE Department- understand that by purchasing this ticket, you understand weather can effect if the lanterns are allowed to be launched! Winds, rain & inclement weather.
🚘TRAFFIC & PARKING - We would advise your to arrive as early as possible to get the best parking spot, avoid traffic jams & help the flow of parking. It also ensures you get a great spot for a bonfire, the launch and enjoying the show on the stage.
🔥BONFIRE PITS & FAMILY / FRIENDS SPACES - We recommend that you gather together & get a good spot early for a lot of reasons. To enjoy the day, traffic flow & more. We advise to bring your own blankets, folding chairs & coolers are allowed. Alcohol is TBD AT this point & will be discussed at a later date. We will be selling inflatable chairs, branded folding chairs & umbrellas as well. In your ticket includes all the packets for S'mores! See the schedule for understanding the schedule when we will pass out the wood!
This event was created in 2015 with eyes set on bringing a message over to the USA & other continents that don't practice this beautiful experience. A message OF ONE LOVE, PEACE & HOPE for a brighter future! It's a tradition in predominantly Asian Cultures to do this tradition & experience as a way of showing their gratitude to the earth! We have called it SHINE THE MAGIC, as a way to show the world how we as individuals can SHINE OUR MAGIC! ONE night to set aside our personal life beliefs, political views, cultures, religion, orientation opinions & set aside our personal hardships of daily life! & COME TOGETHER & light up the skies with Lanterns of PURPOSE!
Follow us for deals, updates, discounts & more:
Instagram @shinethemagic
https://www.instagram.com/shinethemagic/
Facebook https://www.facebook.com/shinethemagic/
YouTube Channel https://youtu.be/cyWlGx7UCd4
For vendor, food truck, charities or sponsorship information, to TEAM UP WITH US -
email shinethemagic@gmail.com
Many More Cities & Dates SOON for 2019 & 2020!
🌟✨SHINE THE MAGIC 2019 TEAM! ✨🌟
*****A very important thing to bring up would be this. We send a full team out the following day to pick up ALL lanterns that don't dissolve in the air. As we said prior, the Lanterns let go into the air, are made from Rice Paper & Bamboo! All bio-degradable & Eco-Friendly****