Description


A live session with renowned Islamic scholar and author of a commentary on the Qur'an, Javed Ahmad Ghamidi.
TOPIC: General Q&A starting with "Raising a Muslim Child in the West"
FORMAT: Q&A sessions on topic followed by general Q&A
EVENT PROGRAM:
Venue & Information Desk Opens - 6 pm
Maghrib prayer - 6:40 pm
Session Starts - 7:00 pm
Session Ends - 9:15 pm
Meet & Greet Time - 9:15 -9:30 pm
Venue Closes - 9:45 pm
NOTE: The audience will be encouraged to take part in the conversation and ask questions. Seating is limited and can be reserved on first come first basis.
For a complete list of all upcoming events in U.S. please visit http://GhamidiUSA.com
Event in URDU Language (questions asked in English/Urdu)
---

Books of Javed Ahmad Ghamidi & other scholars of Al-Mawrid.
Now available online at Al-Mawrid US Book Store
---
FAQs
Is parking available and is it free?
Yes, ample free parking is available.
Will there be an arrangement for Maghrib prayers?
Yes, inshallah we will have prayer space arranged for Maghrib. Starts 6:40 pm
What will be the primary language of the event?
Primary language will be Urdu, questions asked in English will also be addressed.
Can I attend with children?
Sorry no babysitting will be available.
What's the refund policy?
No refunds. No entrance fee.
Do I have to bring my printed ticket to the event?
Printed or visible on smartphone both acceptable.
Is it ok if the name on my ticket or registration doesn't match the person who attends?
Yes, no problem.
---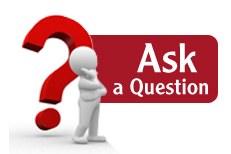 Please submit your question in advance here. Selected questions will be answered by Javed Ghamidi at the event.