Description
The Director of the Italian Cultural Institute
Silvio Marchetti
is pleased to invite you to
the screening of

Gas

minutes, in Italian with English subtitles

by Luciano Melchionna
with Lorenzo Balducci, Francesco Venditti, Loretta Goggi, Paolo Villaggio
2005, 100 minutes
Tuesday, October 22nd, 6:00 PM
Italian Cultural Institute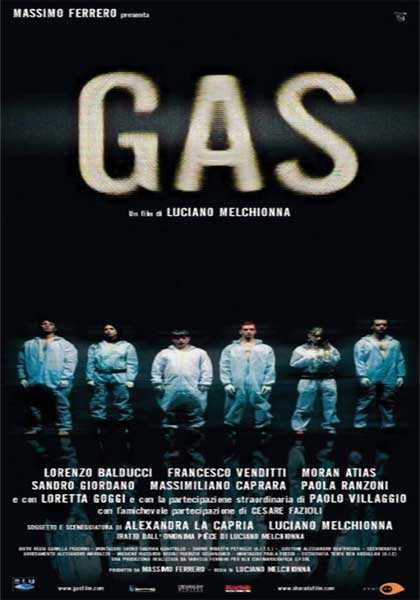 Six youngsters aged between 20 and 30 years old, stranded within the restricted values of a provincial city, constrained to live in an emotional void, lacking dreams and acknowledged values, brought together by their rage and feeling that they have nothing left to lose. Gas is the first feature film by writer and director Luciano Melchionna.
*
Light refreshments will be offered. Reservations kindly suggested.

Please click here to see all of the Institute's upcoming events.