Description
FACT: "YouTubers" Around The World Are Making Hundreds... Even THOUSANDS In PASSIVE INCOME Every Single DAY By Posting SIMPLE Videos On YouTube!
Insider Secret: You Can Become A Famous YouTuber Overnight If You Want, But There Are Many YouTube Millionaires Who Succeed WITHOUT Revealing Their Identities, Being On Camera And Aren't Even Making Their Own Videos!
(GUARANTEED To Be One-Of-A-Kind And Unlike ANY Other Events You WIll Find Anywhere Else)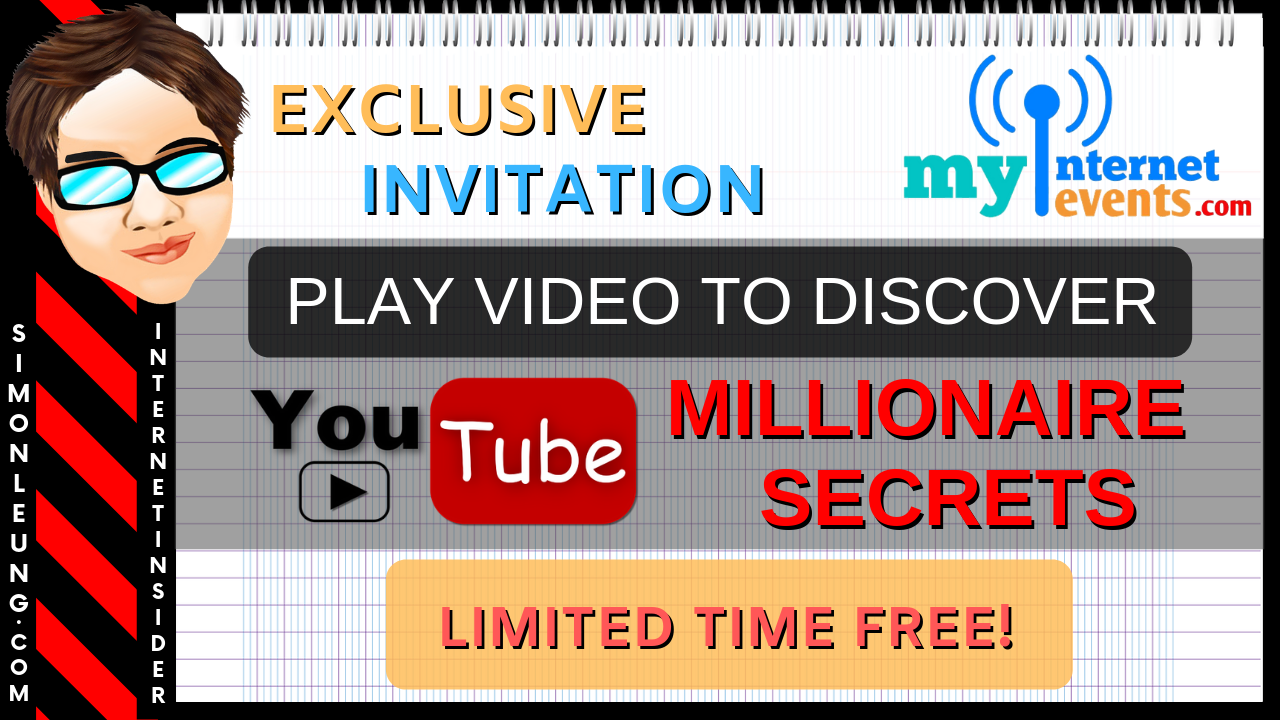 CLICK HERE TO WATCH THE YOUTUBE MILLIONAIRE SECRETS INVITATION VIDEO
In 2018 - The highest YouTube earner was a 7 year old boy who made USD 22 million reviewing toys on his channel. The most active earner was a 27 year old who makes USD 500,000 a month playing video games. The most consistent earners range from 8 to 80 years old who earn THOUSANDS every single month.
Do YOU have what it takes to become the NEXT successful YouTuber?
IMAGINE receiving paychecks directly from Google AdSense - all for videos you've uploaded onto YouTube that you didn't even record, make or edit!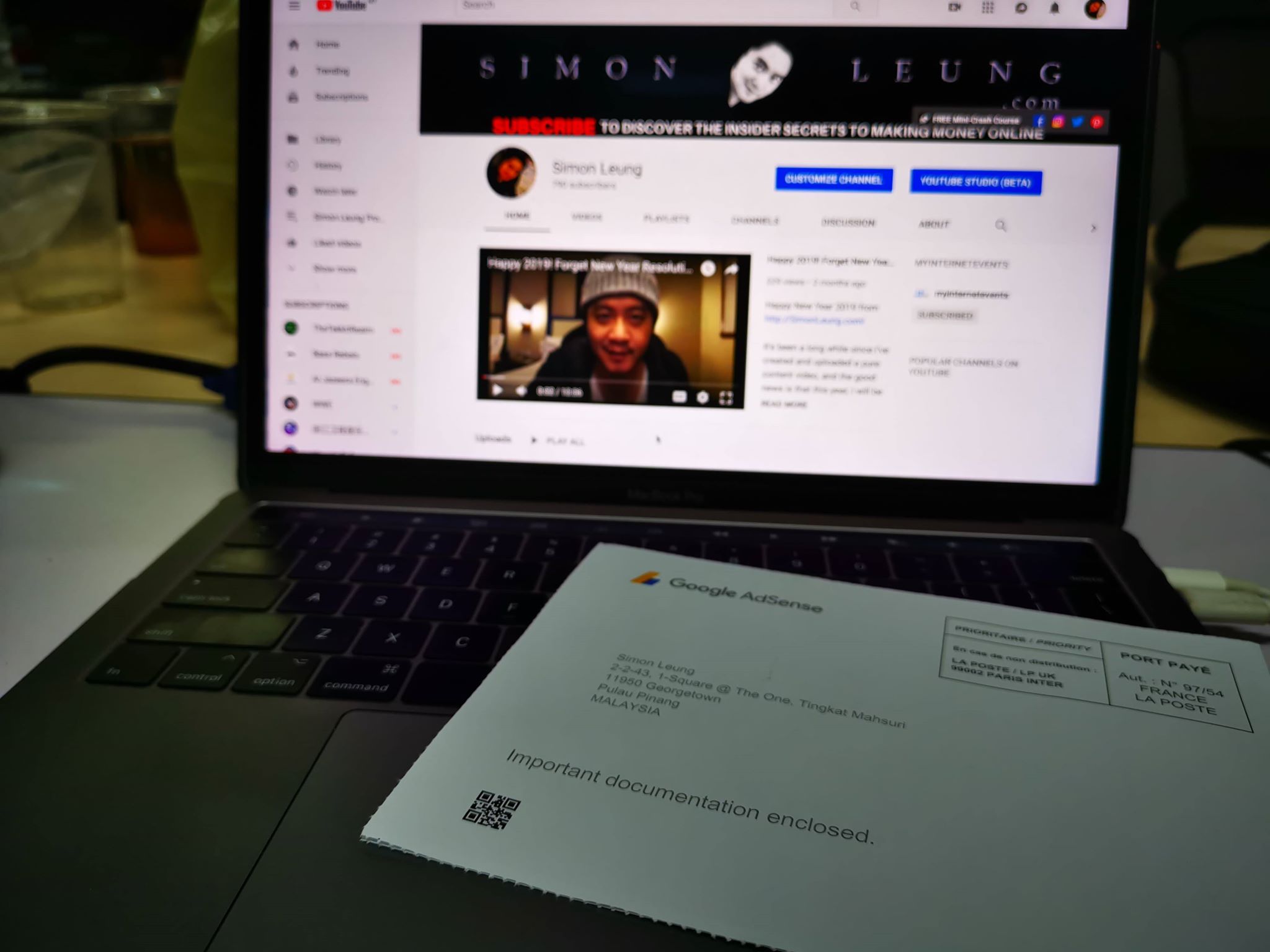 [NEWEST METHOD] Learn how to make money on YouTube WITHOUT making your own videos, remaining completely ANONYMOUS, and doing it 100% FREE!
During this eye-opening FREE session, you will learn:
3 top models to make money on YouTube - without selling anything
Little known ways to monetize your very own YouTube channel
The secret to building your own online brand as a YouTuber
Tricks to fast track your way to fame, popularity and 1000s of subscribers
Automated method to start making LIFETIME ad revenue commissions from YouTube
Multiple other ways to make money on YouTube even without running advertisements
Guarded insider information on how much YouTubers are making
Hands down the BEST niches to get into for maximum profits
REAL examples of channels that are already making MILLIONS of dollars
Specific ways on how to replicate these channels and produce the same (or better) results
Steps you need to take to create your own million dollar YouTube channel
Exactly what kind of SIMPLE videos you can upload for immediate results
PLUS: The BRAND NEW strategy to make money on YouTube - WITHOUT MAKING VIDEOS!
And so much more... TREMENDOUS value is GUARANTEED!
FREE BONUS FOR ATTENDEES: You will receive 100% FREE ACCESS to our TOP SECRET tool that has been responsible for over 100,000 views, immense subscriber growth AND huge amounts of FREE organic traffic that will get your videos to be found automatically!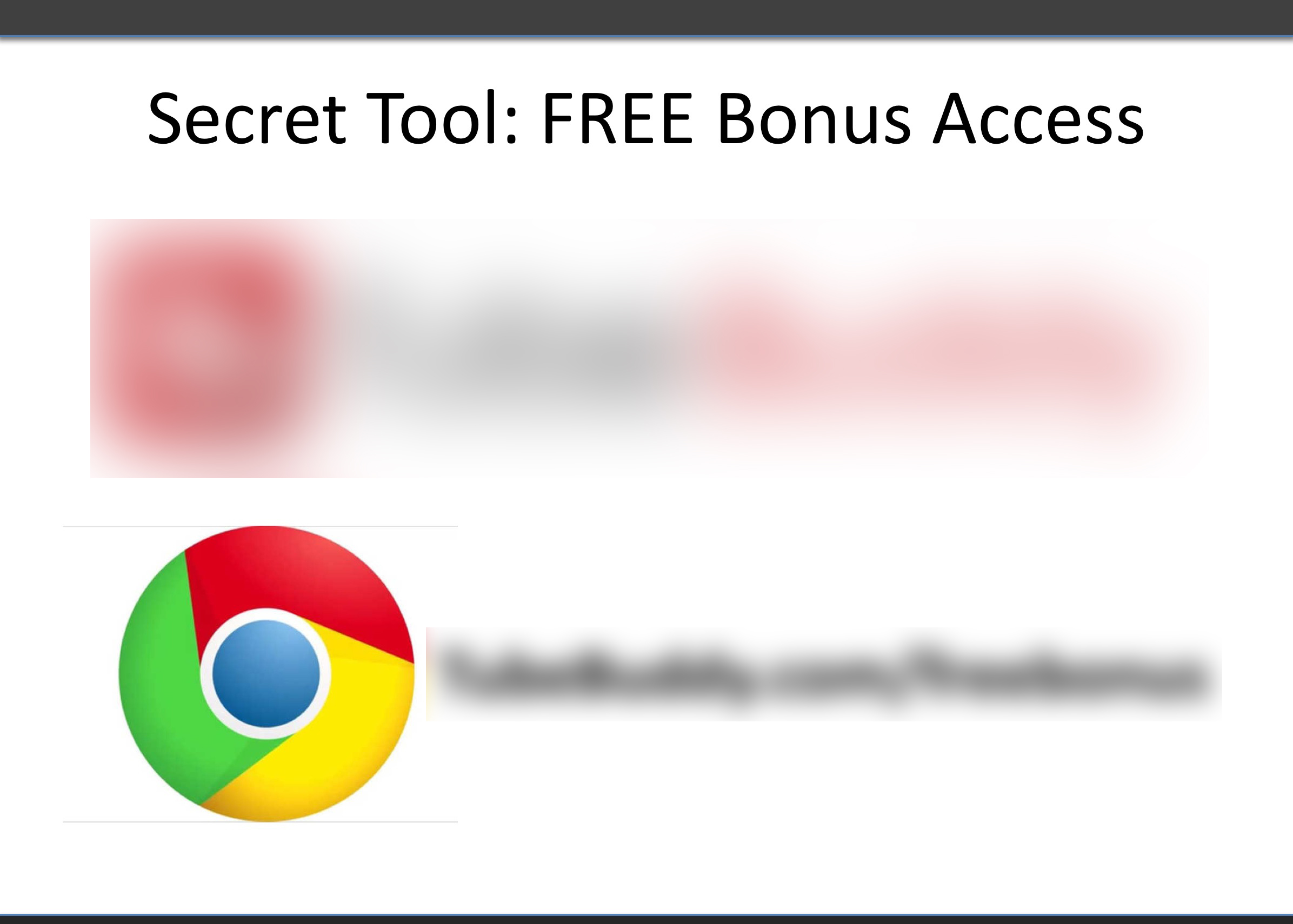 Yes - You read that correctly.
This is a special FREE GIFT that we will provide to you directly INSIDE THE CLASS, with our compliments, to thank you just for attending.
Because of the latest recent advancements of technology, YouTubers have found that this is now the fastest AND easiest way to make money online.
Whether you want to become a famous YouTuber, only want to create simple videos, or don't want to make any videos AT ALL, it has now become possible for anyone with any of these interests to make a small online fortune on YouTube.
Visualize yourself making an extra $1000, $2000 or even $10,000 USD a month by sharing things you're passionate about, or even by simply uploading videos you didn't even make.
This will be the BEST digital marketing mini-course you will attend EVER.
RSVP right now to secure one of our limited FREE seats, and make sure to attend live to receive INSTANT ACCESS to your complimenary FREE BONUS tool - while supplies last!
P.S. Results Don't Lie. Here are some of my local successful students transformed into profit sharing partners, just some of over 10,000 success stories from around the world.
Are You Next? Register now and attend our FREE class to find out!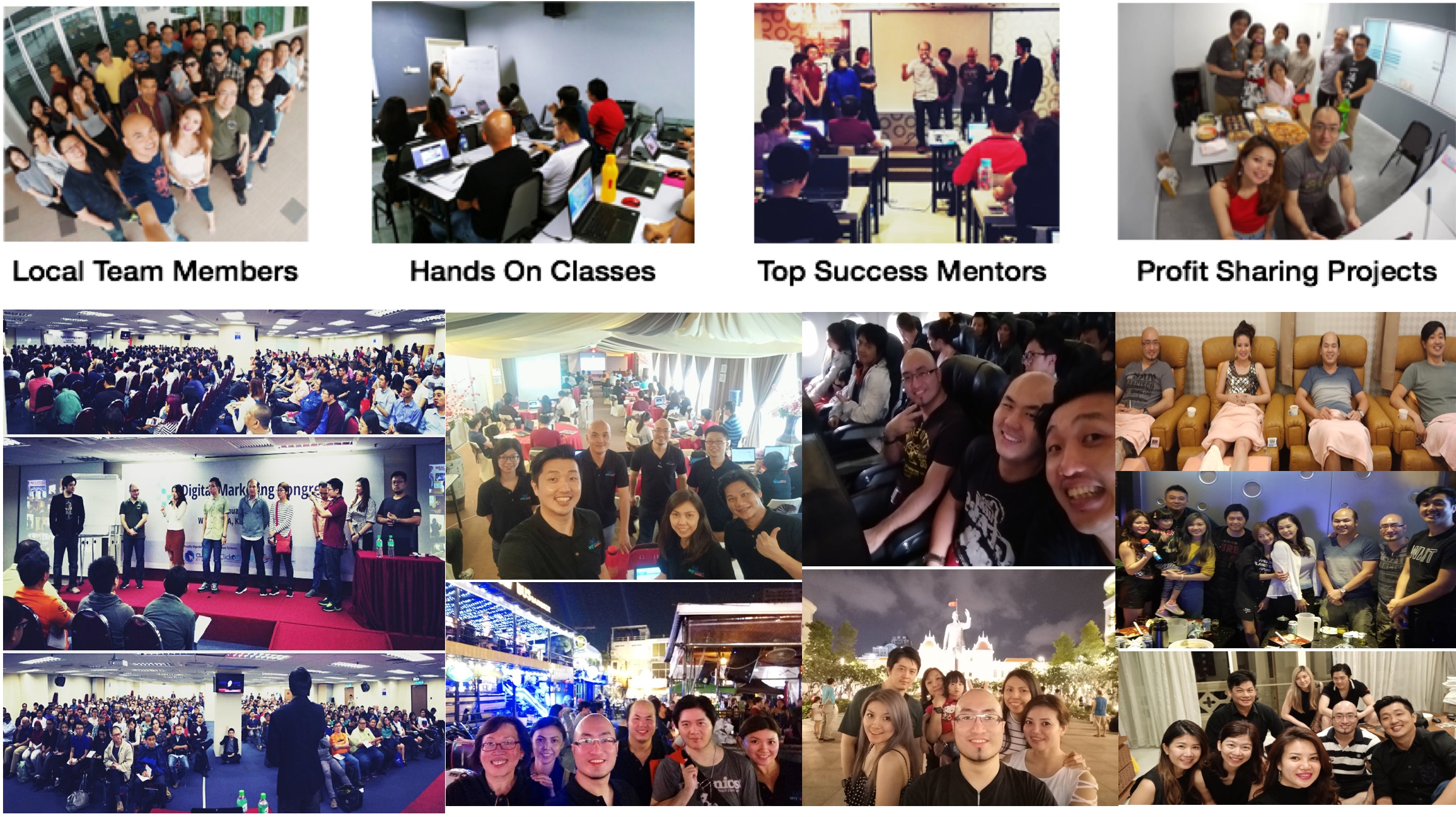 FAQs
1. Who is the main trainer for this event?
The main trainer for this event is Simon Leung, a world-renowned Internet entrepreneur, award-winning International speaker, best-selling author of multiple books, professional online business trainer, consultant, mentor and coach from the USA with over 20 years of digital marketing experience. Known as the "Internet Insider" and "Google Insider" within the professional Internet Marketing community, Simon Leung has been publicly teaching on his Google techniques, which may include search engine, social media and video marketing. However, in this exclusive event, Simon Leung will reveal his "private" niches for the first time, the REAL topics that generate millions and millions of views that he has never talked about until now. You can see Simon Leung's Eventbrite profile here: https://simonleung.eventbrite.com
2. Who should attend this training?
Aspiring entrepreneurs who want the newest, fastest and easiest way to make money online, full-time employees who want to leverage on the latest technology to make side income, busy business owners who want additional streams of income, unemployed individuals who are looking for new opportunities, students who want to support themselves through school, youngsters who want to have an early start in life, stay-at-home parents who want to contribute to the family, retirees who want to find something profitable to do, parents who want to help their kids to start learning about responsibility, and anyone who has a passion, hobby or gift that they would like to share with the world - all while making USD online at the same time.
3. Do I need to have any online or technical experience?
This opportunity is suitable for anyone with or without any experience, as we will start from the beginning with the expectation that everyone in class are just starting out.
4. What should I bring to the mini-course?
The session will be mostly educational with live demonstrations, although if you are an active learner, then you are also welcomed to bring along your laptop computer or tablet to follow along. As we plan to spend a few hours together, feel free to bring along any materials you need to take notes (written only, as recordings of any kind are not allowed), a jacket in case you get cold, and bottled drinking water to keep your body hydrated and mind energized for the most suitable learning environment.
5. Can I bring guests?
Registrations will remain open on this page as long as we have seats available for the scheduled session. However, we ask that all attendees register with their own information prior to attending the event. If the room is full or we cannot accommodate more guests for whatever reason, unregistered guests will unfortunately be turned away at the door.
6. Do you have any other scheduled dates?
The date and time that you see on this page is the only one that we currently have scheduled. If you are unable to make it for whatever reason, kindly register anyway so that we will be able to contact you with news, updates and announcements for any future sessions or community activities.
7. Where else is this event available?
We have worldwide events that have reached more than 16 countries, and within the last year alone, our community has also traveled together to enrich lives in Singapore, Taiwan, Thailand, Vietnam and throughout Malaysia. While we do intend to travel to more places this year, we are excited to put our focus on our local teams to work together on several private team projects. This means that for the time being, we will be targeting the growth for our Penang and Kuala Lumpur communities, as we have offices in both these cities. You can find out more about our next PG and KL event dates at http://myinternetevents.com
8. What is the best way to get in touch if I have anymore questions?
You are welcomed to visit us on our Facebook Page to learn more about our community, as well as contact us there by sending a message through Facebook Messenger. You can find us at https://facebook.com/myinternetevents
Organizer of [NEW In PG] YouTuber Millionaire Secrets: How To Make Money On YouTube!
Revealing the "insider secrets" of successful Internet entrepreneurs. Learn how you can start your own profitable online business today at http://MyInternetEvents.com