Event Information
Location
New Haven Station
50 Union Avenue
New Haven, CT 06519
Description
The New Haven hackathon is the part of the the Northeast Hackathon series where innovative people get together and fuse software and hardware to make amazing inventions. The first day we will help you form teams if you have not already formed one.
There will be prizes and acclaim for those that come up with the best solutions. We will also present winning ideas to government officials for possible inclusion in research grants or for direct wider implementation. Your idea could change the way we move!
Are you ready to make something amazing? It's not just for programmers and engineers. Anyone can join and we need all your skills. Successful teams will have a mix of programmers, electrical engineers, business peoples, artists and enthusiasts connect in teams that leverage everyone's skills.
Team formation and project choice is Friday at 6pm @ Wilson Library, 303 Washington Ave, New Haven. You don't need a team or project to start. Individuals can just show up. We will find you a team. We will brainstorm. Friday does not require registration, Saturday and Sunday do require registration.

Thanks to our sponsors meals are included and we will have learning sessions and networking opportunities during the event.
---


The Challange
Prototype smart city transportation system of the future.
Improve the traveler's user experience.
Encourage feedback and constant improvement.
Increase efficiency.
How you interpret this is up to you. Be creative.
---
Choice of Tracts
This is the Internet of Things hackaton so we love teams that incorporate data and/or devices to solve our Smart Cities Challenges. These challenges are real problems facing those who manage our transportation systems (to be announced). Participants will be able to engage in any of the three tracts.
Tracts are:
Apps and APIs: Pull together data data about train schedules and connecting to APIs and you might discover a better flow, develop an app or create an amazing visualization. API Resources.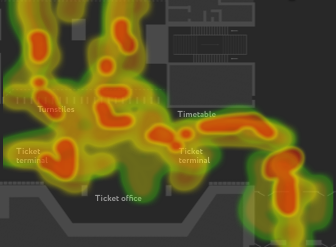 Virtual / Augmented Reality: Why limit yourself to reality. In VR you can demonstrate an entire new layout for the station, create experiences with an object too difficult to make in a short time or just surprise us with your creativity. We will have VR headsets on site so your imagination is the only limit.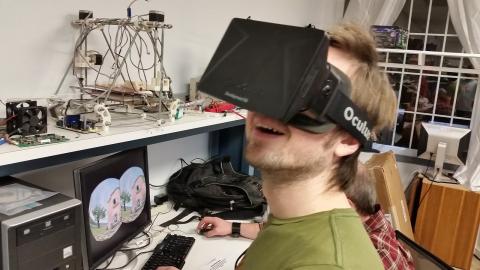 IoT Devices: Grab your arduino or raspberry pi and start inventing. Perhaps you could make interative signage, alarms, or helpful robots to assist people. In this tract you physically build a prototype of your invention. We will have basic electronics supplies available to get you started.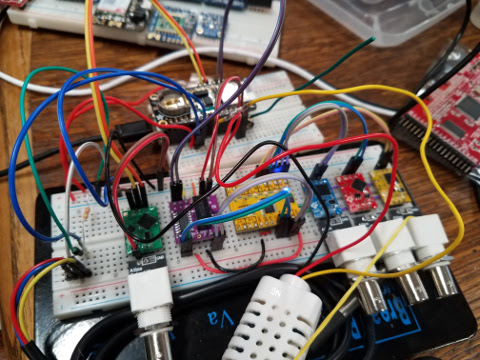 ---

Amazing Venue: New Haven Union Station!
Thanks to the generosity of the City of New Haven this event will happen right in the center of the action in New Haven's Union Station. From the amazing balcony you will be working on your project while observing traffic patterns in real time.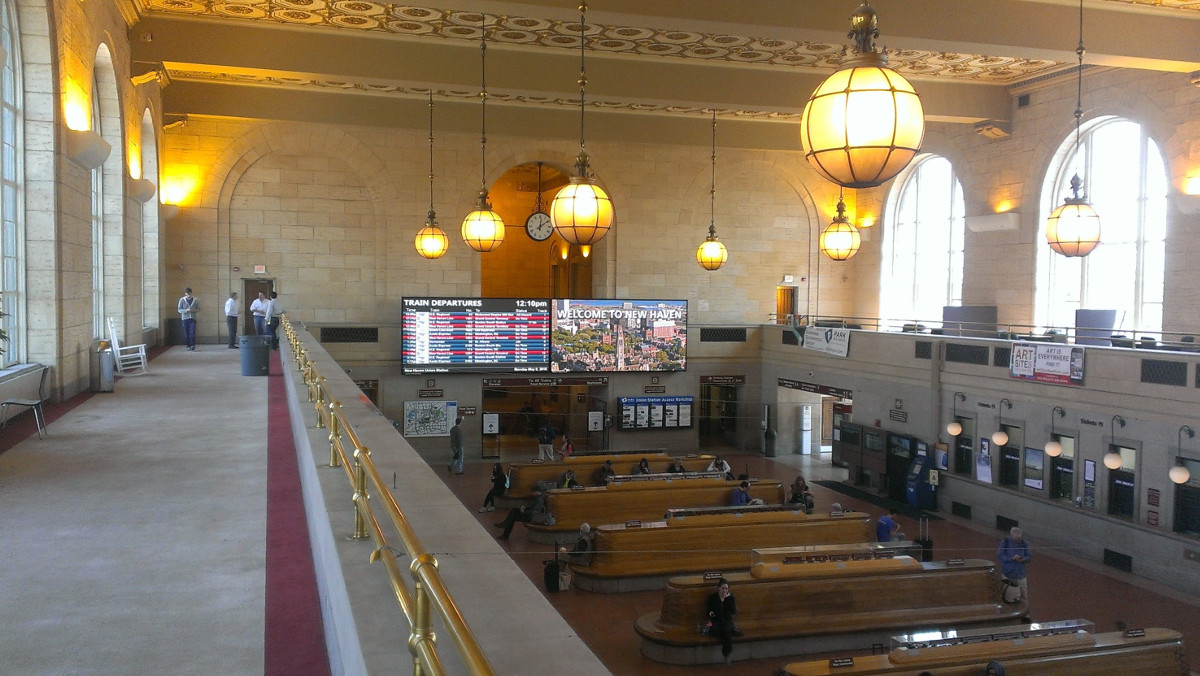 ---
Sponsors
Financial or direct support that allows the event to happen.
Gold Sponsor

Silver Sponsor(s)






Bronze Sponsor(s)









YOUR LOGO HERE
Want to be a sponsor? Check out the sponsorship levels and email: jrlogan@makehaven.org
Northeast Hackathon Series Sponsors





Partner

Organizations
Contributing inkind services, volunteers, marketing or other assistance.

City of New Haven, Parking and Transportation
MakeHaven
Checkmate Creations
Continuity
InnovateHealth Yale Hackathon
New Haven Free Public Library
SeeClickFix
Navigine
Northeast Hackathon
New Haven IO
Zephyr
Organizing Team
The people making it happen.
Hugh Seaton @ Northeast Hackathon
Douglas Hausladen @ City of New Haven
J.R. Logan @ MakeHaven
Tom Nassr @ Checkmate Creations
Alexander Sulpasso @ Continuity
Marian Huggins @ New Haven Public Library
Caroline Smith @ SeeClickFix
Margaret Lee @ SeeClickFix
Nadine Herring @ SeeClickFix
Tambira Armmand @ MakeHaven
Trishan de Lanerolle @ The Linux Foundation
Want to join the team? Contact J.R. at jrlogan@makehaven.org
---
NewHaven Hackathon FAQ


What is a Hackathon?
A Hackathon is an event where participants build awesome projects from scratch in just a weekend. A hackathon is best described as an "invention marathon". Anyone who has an interest in technology attends a hackathon to learn, build & share their creations over the course of a weekend in an energizing and welcoming atmosphere. At the New Haven Hackathon teams will be coming up with creative solutions in response to various IoT and Smart City themed challenges. These solutions will use electronics, sensors and software to create something which is beneficial to the public. A strong technical background is helpful but not necessary to participate.
What do we do?
Participants arrive at 6:30pm on a Friday, and after a few short remarks, form teams to address different challenges. From 8:00am on Saturday, through the night until 2pm on Sunday, teams will work together to create solutions. It is common that teams work straight through, though that is of course not required. At 3pm Sunday, teams present their projects to the group and a panel of judges, and after 30 minutes or so of discussion, the judges render the winners. Hackathons typically end around 6pm Sunday.
What do we need to bring?
Just a laptop and your skills. Organizers will provide food, wi-fi and refreshments. Electronics like arduinos if you plan to use them in a project.
I heard this was about becoming a "Smart City", what is that?
The goal of building a smart city is to improve quality of life by using technology to improve the efficiency of services and meet residents' needs. A smart city is future vision of a city that allows city officials to interact directly with the community and the city infrastructure and to monitor what is happening in the city, how the city is evolving, and how to enable a better quality of life.
This would include but not be limited to data from schools, libraries, transportation systems, hospitals, power plants, water supply networks, waste management, law enforcement, and other community services. The Smart City is still an emerging idea related to the development of the developing ideas of the Internet of Things, so nobody has it all figured out. At this event we are focusing on transportation and exploring some of the creative ways we can make our city better.
What is IoT (Internet of Things)
The Internet of Things is a concept: when you connect devices to the Internet, or directly to each other, they become more powerful. It is not one network or piece of software, but the idea of things connecting to each other. The IoT lets you measure, automate and combine things. For example, today, electric companies install smart meters so they don't have to send people to read your meter. Maybe you want the heater to automatically turn off when you leave the house. Now your phone's GPS can tell an Internet-connected thermostat you're away. This is just the start; your phone, your fridge, your car, your coffee maker may all soon join the Internet of Things. The possibilities are endless when everything is connected.
I'm bad/inexperienced at programing and electronics, should I even come?
Yes! Absolutely still come. We will have mentors and experienced helpers. We will have you join a team so that your skills complement each other.
Will there be food?
Absolutely! Your meals for the weekend will be free and there'll be plenty of snacks and drinks to keep you energized.
Are Tools and Materials Included?
We will have a limited number of Raspberry pi's and arduinos with various sensors for use during the event. These will be enough to do a successful project but we also welcome people to bring their favorite electronics and everyone should bring their own laptop.
We have also put together a resource list of APIs related to transportation.
What should I bring?
You are encouraged to bring any materials or portable tools you will need. MakeHaven has a wide variety of tools but they will be in high demand during the event. We have reserved overflow space at the Grove. Bringing a sewing machine ensures it will be accessible when you need it.
How will judging and prizes work?
There will be several challenges related to data and smart cities. Judges with a variety of experience will be evaluating projects. Projects will be judged using a rubric which includes meeting the goals of the smart city challenges and showing creativity and technical difficulty as well as other categories.
The biggest reward will be recognition for your project, but we will also give donated items as avalible to winning teams.
There is a special prize for of $500 for the best IoT application that leverages Scriptr's ability to quickly orchestrate data mashups, third-party API integrations, and devices.


Are any projects not allowed?
For safety reasons, projects that intend to interface with the 120V AC mains in any way other than direct power are disallowed. Even something as small as a relay controlling a lamp being on could be hazardous with exposed wires. Weapons are banned. Anything illegal is banned. Any project which produces hazardous gases or chemicals will not be allowed. Projects which produce an obvious fire hazard are not allowed. Anything that we have forgotten that is a danger to yourself or others is banned. If you are unsure if your project will be allowed or is a danger, please ask!
We reserve the right to shut down any projects that we deem as unsafe.
How many people can be on a team, or do I even have to join a team?
Teams may consist of up to 4 persons, including yourself. Team formation will occur directly after Kickoff. If you have a group of friends that you want to work with, you can get together and start making.
If you would like to work in a group but have a cool idea, this is the time to pitch the idea to everyone and see if anyone would like to work with you. On the flip side, if you want to work in a group but don't have an idea yet, listen to those pitching ideas and join up with some like-minded people!
Can I work on an ongoing project or does it have to be new?
The nature of events such as Hackathons encourages new ideas that you have only the event to deliver on. For that reason, we require that you do not work on an existing personal project and try something new! Publicly posted open source projects that are available to anyone are fair game. It's more fun that way--trust us. You are more than welcome to brainstorm ideas for projects before you come. If there are some obvious components that you'll need, you can order them and bring them to the event.
Can my child participate.
Yes, however they must be under a guardian's supervision at all times. More details about youth participation to come.
What are my transport/parking options getting to the event?
The event will be within walking distance of the New Haven Union Train Station. There are bike racks at the train station. If driving is necessary there are several parking garages on the block.


Where can I contact the organizer with any questions?
Email questions to jrlogan@makehaven.org or tom@checkmatecreations.com
---
Draft Itinerary
Friday ** (Wilson Library, 303 Washington Ave, New Haven)
6:00pm - Registration and networking
6:30pm – Event Kickoff, snacks & refreshments
7:00pm – Keynote
7:30pm – Explain tech, explain challenges
8:00pm – Team formation
9:00pm – Venue Closes
Socalize at local establishment, TBD.
Saturday ** at Union Station
8:00am – Doors open, breakfast
11:00am – Speakers begin
12:00pm – Lunch
4:00pm – Speakers End
6:30pm – Dinner
Venue stays open all night for hackers
Sunday
8:00am – Doors open, breakfast
12:00pm – Lunch
1:00pm – "Pencils down"
2:00pm – Presentations
3:30pm – Judging
4:00pm – Awards
5:00pm – Event Ends
---
Volunteers Needed
We are looking for volunteers. Let us know if you are interested in helping. Sign up to volunteer.
Date and time
Location
New Haven Station
50 Union Avenue
New Haven, CT 06519