NEW Go To Market Strategy for Startups w/John Rizzo- Serial CEO, Raised $15...
Sales Have Ended
Ticket sales have ended
Oopsie, you missed the ticket sale window. Don't worry you can buy tickets at the door.
Sales Have Ended
Ticket sales have ended
Oopsie, you missed the ticket sale window. Don't worry you can buy tickets at the door.
Description
Dinner and refreshments are provided. Space is extremely limited. RSVP early.
OVERVIEW
This three part series will take a holistic view of technology startups, focusing on the role of the CEO and founding entrepreneur in the go-to-market process, including mechanisms to measure outcomes and how they relate to funding and capitalization. John will examine each of the disciplines in the GTM process: sales, marketing, marketing operations, content marketing, demand generation, social marketing, marketing automation, and leadership skills.
Topic: GTM is typically described as a combination of sales and marketing. This definition is far too narrow to afford companies big and small successful guiding principles to be successful. In this first of three sessions, Rizzo will redefine Go To Market (GTM) and site case study examples to illustrate old versus new styles of successfully bringing your product to market.
The technology startup landscape is littered with the remains of incredibly promising, put-a-dent-in-the-universe technologies. These businesses often fail due to self-inflicted errors in go-to-market (GTM) strategies and tactics. The art and science of the sales and marketing discipline at best is largely foreign to technology entrepreneurs, and at worst, feels like a waste of time for those who view the world primarily through an analytical lens.


-------------------------------------------------------------------
AGENDA
6:00 PM - 6:30 PM - networking, food and refreshments
6:30 PM - 6:45 PM - sponsor and speaker introductions
6:45 PM - 8:30 PM - startup workshop and Q & A
This is the first workshop in a series of 3 sessions for startup founders, startup executives, entrepreneurs, innovators and developers.
CURRICULUM
Some of the most common questions in GTM strategies will be explored:
How does the leadership team create or capture demand?

What is the appropriate sales model?

How does leadership know if investments in GTM are providing good returns?

How do you measure the success of your overall GTM strategy?

Participants will come away with a solid, actionable plan to execute GTM strategies within the funding constraints of a startup.

DEMO/ SPONSOR TABLES
Reserve a demo or sponsor table and get great exposure!
Demo/Sponsor table includes:
- 1 (one) event ticket
- ½ shared Demo Table
- Promotion to guests before live event, from 5:30pm-6:45pm
You will also be able to talk for one minute in front of the entrepreneurs, investors, innovators and tell them about your company from 6:45-7:00pm.
Limited availability.
-------------------------------------------------------------------
********************************************************************************
SAVE THE DATE FOR THE NEXT 2 WORKSHOPS IN THE GTM SERIES
GTM 2 on Februarty 6, 2019 - The Role of Products & Operations in The Re-Defined GTM
Topic: How best to define & develop products and their successfully delivery in a more holistic GTM view.



GTM 3 on March 13, 2019 - Sales & Marketing in the New GTM Model

Topic: Marketing and selling must evolve in this different view of GTM - how must they?
********************************************************************************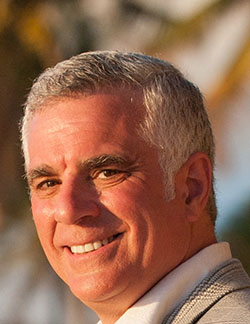 SPEAKER BIO
About John Rizzo:
John brings more than 35 years of experience helping to guide some of the world's most successful technology companies through start-up phases, major product launches, branding and marketing campaigns, rapid growth, acquisitions and IPOs. He has raised over > $150M in private and public markets, was a key early-stage contributor to companies that are today delivering well over $200B in combined sales and has two IPO's and five exits under his belt.

John's career began at Intel as first product marketer for the first FLASH memory device. He then joined Apple as the first product manager for the first Macintosh working with Steve Jobs and the early Mac team. He ran marketing and sales for Weitek, the world's first fabless chip company, completing an IPO & pioneered 3D graphics for video gaming. He subsequently was Vice President at Oracle & CEO of Cahoots/Informative (a social networking and customer intelligence SaaS company), which was acquired. He was President and CEO of Zeebo, Inc. a wireless interactive entertainment & education platform for consumers in Brazil, Mexico, China, India where he has extensive experience.
More recently as SVP & Chief Marketing Officer at Jive Software, a leading SaaS Social Business provider - he joined in advance of the IPO and led the formation of a cloud business unit with a freemium GTM model along with strategy, product marketing, corporate communications, demand and pipeline generation, social marketing, field & event marketing, brand, and creative services leading to sales growth from $75M to $150M in 2 years and a $1.75B market cap IPO. Post Jive he was the EVP, Chief Marketing & Chief Customer Officer, and GM of the Japan and ANZ geographies at SolarWinds, an IT software company is Austin, TX which grew from $300M to $500M in two years and was taken private in a $4.5B transaction. Current roles include CEO, President, COO of Deem, a leading provider of cloud & mobile business travel software; Chairman of Filld; board member at Untangle; instructor at Stanford.
ORGANIZER

PREMIER SPONSORS

Procopio - Ranked among the Best Law Firms by U.S. News & World Report from 2014-2016.