Event Information
Location
Slowdown - Main Room
729 North14 Street
Omaha, NE 68102
About this Event
Doors at 6:00pm
Main Room
$25 Advance/$29 Day of Show
All ages show. Check entry requirements at http://theslowdown.com/All-Ages
About New Found Glory
Florida band New Found Glory broke into the mainstream as part of the early-2000s wave of pop-punk acts, rising to the upper tier of the genre alongside Good Charlotte and Saves the Day. Their breakthrough third album Sticks and Stones peaked at number four on the U.S. charts in 2002, only to be bested two years later by their Top Three effort Catalyst. Even though the scene had veered in a more hardcore direction by the end of the decade, NFG maintained their fast-paced momentum into the 2010s, scoring indie chart-toppers in 2009 (Not Without a Fight) and 2017 (Makes Me Sick).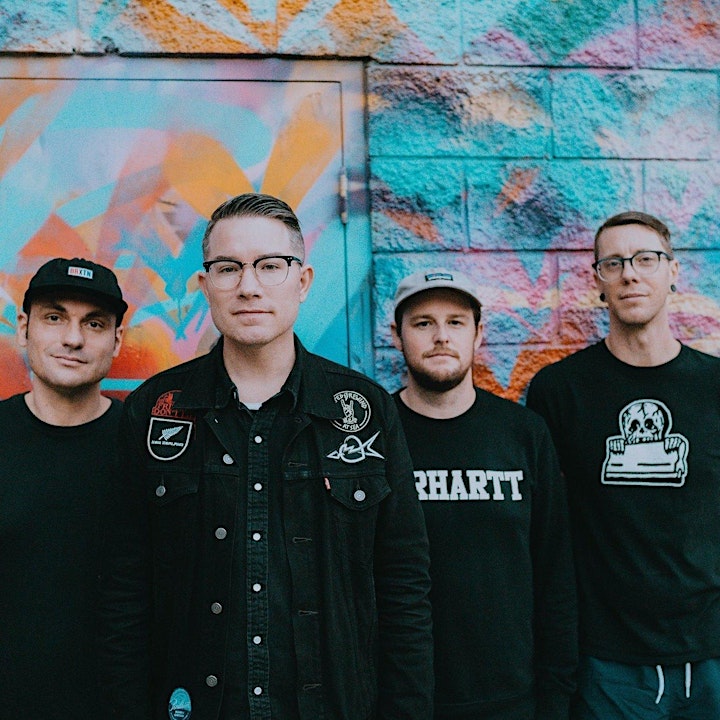 About Hawthorne Heights
We live in a musical climate where change is unavoidable. These are tough times, and only those with talent, with the innovation to keep ahead of the pack, and the strength to work through the hard times will survive. It is a mantra HAWTHORNE HEIGHTS take to heart ? as one of the biggest success stories in rock music in the last decade, they have had their share of career highlights, and crushing lows. But, sticking to the old adage ?when the going gets tough, the tough get going,? lead vocalist JT Woodruff, guitarist Micah Carli, bassist Matt Ridenour and drummer Eron Bucciarelli know that taking the easy way out just isn?t the way for them. Having formed in the unlikely musical breeding ground of Dayton, Ohio in 2001, HAWTHORNE HEIGHTS learned early on that adaptation and diligence were the keys in the development of a successful career. Playing relentlessly from the start on self-booked tours across the country and sharing the stage with bands such as The Descendants and Coheed and Cambria gave them some initial national exposure. But it wasn?t until they signed to Victory Records in late 2003 that HAWTHORNE HEIGHTS became the face of a whole new generation of music fans. As one of the first bands to utilize social networking to gain a fan base, HAWTHORNE HEIGHTS developed a huge MySpace following that became a catalyst that would launch them from underground heroes to international superstars. As the voice of a genre, the band became regulars on MTV, and their signature hit "Ohio Is For Lovers" was the anthem for the new wave of 'emo'. Their debut album The Silence In Black And White soon went Gold, and with their second album If Only You Were Lonely, the band scored Victory Records? biggest ever debut, landing at #3 on the Billboard 200 in 2006. The band appeared on Conan O?Brien and Jimmy Kimmel, and became magazine cover stars, sending sales of The Silence In Black And White to Platinum status. It was the dream many bands hope for, but few seldom achieve, and HAWTHORNE HEIGHTS were living it. Sadly, as with every success story, the good times came at a cost. In October 2007, while in the midst of legal disputes, tragedy struck within the HAWTHORNE HEIGHTS family. Casey Calvert, the much loved guitarist and resident ?screamer? of the band lost his life while on tour due to an accidental overdose of medications prescribed by his doctor and dentist, which proved to be lethal combination. The effects on the band were evident, both personally and musically, and the decision to carry on was the toughest they would ever have to make. On August 5 2008, Hawthorne Heights returned with Fragile Future. Although the sound is still distinctly HAWTHORNE HEIGHTS, the music, as with the band, has understandably evolved. ?After spending the last 2 years in a deep dark place, we decided to try to find the bright lights again with Fragile Future,? noted singer J.T. Woodruff. ?We, as a band, noticed that everyone has tremendous ups and downs, so we wanted this record to communicate that. We chose the title Fragile Future, because it sums up the current state of our band, as well as what is going on in the outside world. We must all make good choices to create a better situation in our lives.? "With the loss of Casey, and no plans to replace him, we've had to make some obvious changes to our sound on this record,? added drummer Eron Bucciarelli. ?Originally there were less screams planned for this record than the second one, but sadly we never got the chance to do even that. This forced us to take a creative approach to certain songs. We've beefed up the guitars in parts, added gang vocals, choirs and all sorts of effects to still capture some of the energy that Casey brought.? With their trademark strong melodies and hooks still intact, HAWTHORNE HEIGHTS have broadened their sound to emerge with a collection of 12 deliciously genre-free songs that set the airwaves alight across the world.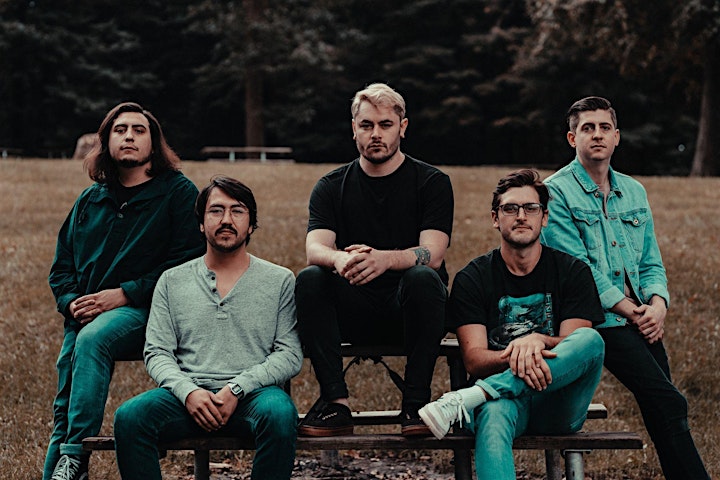 About Free Throw
After two studio albums and nearly seven years as a band, Free Throw is making a significant change to their identity. The group — who has sung openly of personal struggles related to substance abuse and body image — is holding nothing back on What's Past is Prologue, their third full length record, due out March 29, 2019 on Triple Crown Records.
Past releases may have provided small glimpses into Free Throw's history as a band and personal lives outside of music, but What's Past is Prologue is the group at their most forthcoming. The 12 tracks contained on the album detail the continuing mental health struggles of lead singer Cory Castro, and serve as a complete story of what happens when you decide that everything in your life needs to change.
"This album is very much about me hitting rock bottom from a mental health standpoint and the process I took in building myself back up," Castro explained. "With the last record, I was trying to talk about my mental health, but at the time I was actually going through it. The last album felt like I was yelling from the void. This time I'm looking back into the void and I'm able to understand what was going on."
The beautiful anguish that often comes with personal growth and an unexpected reckoning of self is palpable from the album's outset. Beginning with "Smokes, Let's Go" — a track of transition that features surprisingly delicate vocals and simple strings switches to impassioned shouts and furious instrumentals — Free Throw lead us out of the darkness and into the light.
As Castro explains, the record is split into two parts. The first half of What's Past is Prologue explores the weight of personal blame, with singles — including the gunning and practically unstoppable "Tail Whip, Struggle" and the limitless, swaying tenderness of "Stay Out Of The Basement" — setting the stage for an impactful finale. As the album nears its conclusion, "Today Is Especially Delicious" provides a tumultuous turning point, with the band tearing through Castro's shouted confession of "Is this what I had planned for my life/I need a hand of some type to pull me up and break this cycle of drinking for breakfast."
That frank sincerity propels the album forward, and serves as a catalyst of change for the band. As a group, Free Throw has consistently turned their darkest days into moments that fans can sing and dance-along to, and for the first time, the band has arrived at this place where it's all coming together, and maybe this is really only just the beginning. "This is the first Free Throw record with a happy ending," Castro said. "The album leads to an ending of where the band stands today. We're all happy to be doing what we're doing, and it's kind of the happy moment where we've become the band we were always meant to be."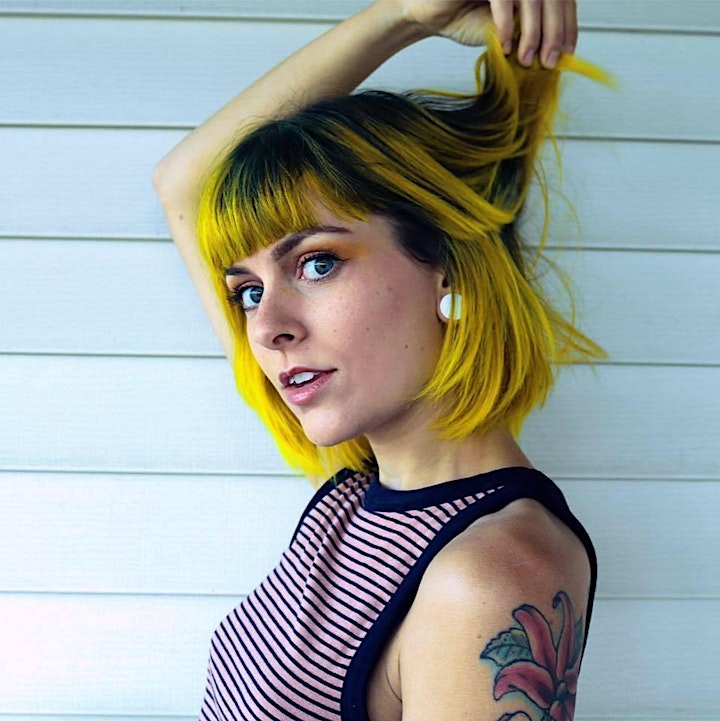 Jetty Bones
Doing what makes me happy in hopes that it can help you feel good, and thus better enable you to keep doing what makes you happy. Then we all feel good.
writing is a coping mechanism /// sharing is an outreach strategy
Performers
Date and Time
Location
Slowdown - Main Room
729 North14 Street
Omaha, NE 68102
Refund Policy