Description
Introducing Master Chef Warren Christopher Piqué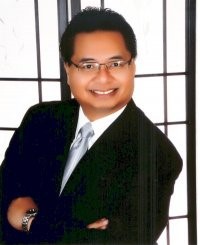 …trained at the Famous Culinary Institute of America in Hyde Park New York US and is the 1994-1995 ACF (American Culinary Federation) Culinary Salon Winner. Former owner of four 4 Star fine dining Italian Restaurants and four 4 Star fine dining French Restaurants and one American Catering Company in the USA. Now living in San Juan City Manila Philippines.
He offers the following menu for home or office delivery and Holiday parties…for San Juan City, Mandaluyong City, Pasig City & Ortigas Business District, Makati City, and Quezon City.
(2 to 3-kilometer radius is Free delivery with a minimum of 5 orders. Outside the radius Free with 10 order minimum).
Orders must be placed one day before delivery. TEXT ORDER TO: 0947-998-8521 or Email: happyhawaiianchef1@gmail.com...leave full name and contact number for confirmation and verification...Thanks and Bon Appetit!!!
Chef Piqué serves American size portions! Prepared with only the freshest produce…he does his shopping at Rustans and S&R…So, rest assure you will get your money's worth!
Breakfast All Day…Choice only ₱100
American Style Breakfast: Bacon (3 strips) Eggs (2) hash browns, choice of toast w/butter and jelly or fried rice
Grand Slam: Pancakes (2) w/butter and Maple syrup Egg (2) Bacon (2 Strips) Sausage (2 links)
French Slam: French Toast (2) w/butter and Maple Syrup Egg (2) Bacon (2 Strips)
Tocilog: Pork Tocino w/Egg (1) and Fried Rice
Tapsilog: Beef Tapa w/Egg (1) and Fried Rice
Bangsilog: Fried Boneless Bangus w/Egg (1) and Fried Rice
Hearty Meals…Choice only ₱150
1/4lb Cheeseburger Deluxe w/lettuce, tomato and onion and French Fries
Italian Style Spaghetti w/100% Beef Marinara Sauce w/Fried Chicken (1pc) and Gravy
American Style Salisbury Steak w/mushroom gravy Mashed potatoes and Steam Green beans w/Bacon
Fried Chicken (leg/thigh or wing/breast) choice of white rice or mashed potatoes, gravy, Sautéed Mixed Vegetables
Fish Filet (4 pcs) Fried Crispy with French Fries and Tartar Sauce and Sautéed Mixed Vegetables
Chicken & Pork Adobo w/Steamed Rice and Sautéed Mixed Vegetables
A Lot of PASTA!!!...Choice only ₱200
Italian Style Spaghetti (Piled High) with Meatballs (3 Jumbo!) Garlic French Toast and Caesar Salad
Italian Baked Lasagna made with Ricotta, Mozzarella and Parmesan Cheese, Garlic French Toast, Caesar Salad
Penne Carbonara (Thick Rich Creamy Sauce w/Bacon) Parmesan Cheese, Garlic French Toast and Caesar Salad
Hearty Beef a Roni (100% Beef red sauce) w/Béchamel Sauce and Parmesan, Garlic French Toast, Caesar Salad
Shrimp Scampi (Sautéed in Garlic, White Wine and Butter) on top of Angel Pasta in Creamy White Mornay Sauce
International Fair…Choice only ₱250
Coq Au Vin (Chicken in Red Wine Sauce) w/Garlic Mashed Potatoes and Green beans w/Mornay Sauce
Chicken Cordon Bleu (Breast of Chicken w/smoked ham and Swiss Cheese) topped with Mornay Sauce w/Rice Pilaf and Green beans w/Mornay Sauce
Beef Bourguignon (French stew w/Sirloin tips and Red Wine) potatoes, onions carrots on Rice Pilaf and

Green beans w/Mornay Sauce
Special Chef's Salad w/lettuce, cucumber, tomatoes, onions, croutons, bacon bits, topped with roasted chicken breast and shrimp (4pcs) Choice of dressing: French, Thousand Island, Italian, Blue Cheese, or Lemon Vinaigrette
Chef's Specials…Choice only ₱300
Surf & Turf…Sirloin Steak Tips w/Rich Brown Demi-Glace Sauce & Crab Stuffed Shrimp (3 Large), Twice Baked Potato w/cheddar cheese and bacon bits, Asparagus Tips with Mornay Sauce
Steamed Shrimp (6), Fried Shrimp (6), Crab Stuffed Shrimp (4), Crab Cakes (2), Batter Fried Filet Fish (2) w/Home Fries or Steamed Rice, and Corn on the Cob
Grilled (6oz) Bacon wrapped Ribeye Steak w/Baked Potato topped w/butter, sour cream, chives and bacon bits
, Green beans w/Bacon and Dinner roll w/butter