Location
Lakewood Ranch Cinema
10715 Rodeo Drive
##8
Lakewood Ranch, FL 34202
Refund policy
Contact the organizer to request a refund.
Eventbrite's fee is nonrefundable.
New Florida Cinema will screen Florida-made Short Films at Lakewood Ranch Cinemas on February 27th, 2021 at 7pm.
About this event
On Saturday, February 27th, 2021, New Florida Cinema is happy to present a night of Florida-made short films and Filmmaker Q&As.
Join us in the theater at Lakewood Ranch Cinemas in Sarasota Florida. The night will feature seven short films brought to you from Filmmakers throughout Florida. Films will be preceded by a block of Florida film trailers and each film will be followed brief Q&As with the filmmakers.
Admission for the events is $5.
Please note that the theater is presently closed to general audiences and our screening is considered a private event. If you plan on attending the event at the theater, please note that we require masks unless eating or drinking. Audience members are also required to respect social distancing and should stay home if feeling unwell or displaying any symptoms of COVID-19. Masks are available for purchase at the theater. Additional details on the sanitation and safety guidelines of the theater can be found at http://filmsociety.org . Please be safe for your sake as well as the sake of everyone else.
Follow us on Facebook.com or visit our website at http://newfloridacinema.org to find out more about our events and our non-profit organization.
The films, trailers and videos exhibited at the screening are the property of their respective copyright owners. Any unauthorized recording and/or distribution of the presentation, or a portion thereof is strictly prohibited.
We look forward to experiencing this night of Florida films with you, in person or online.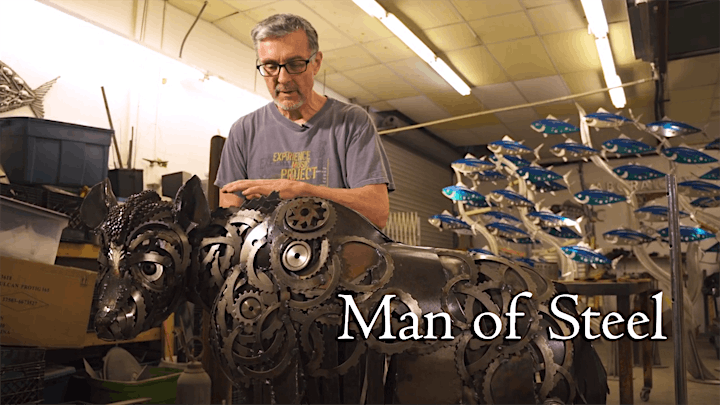 "Man of Steel"
from James Berry
Don makes beautiful, intricate works of art out of scrap metal and miscellaneous objects. His passion for sculpture is examined in this short documentary.
(5 minutes)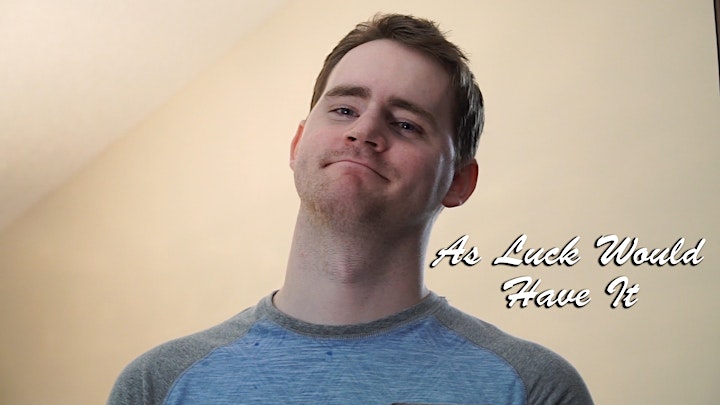 "As Luck Would Have It"
from Jason DelSignore and Maureen DelSignore
A sports junkie frantically searches for his missing good luck charm before a big game.
(4 minutes)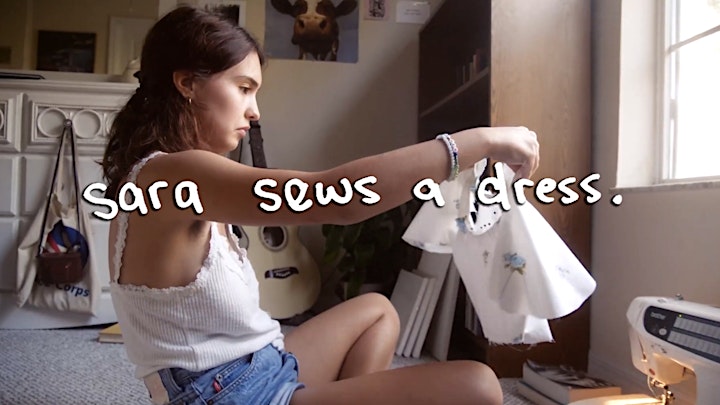 "Sara Sews a Dress."
from Caleb Duplain
A short documentary studying the process of a local artist.
(7 minutes)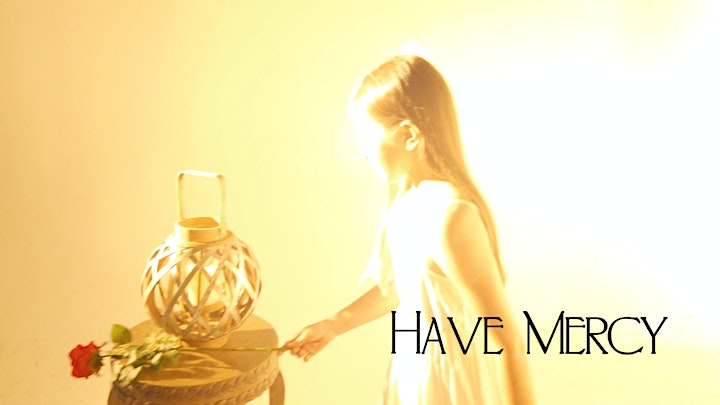 "Have Mercy"
from Laurie Stoner
A husband, desperate to join his murdered family in the afterlife, reconsiders his decision to take his own life after a confrontation with the demon, Moloch.
(6 minutes)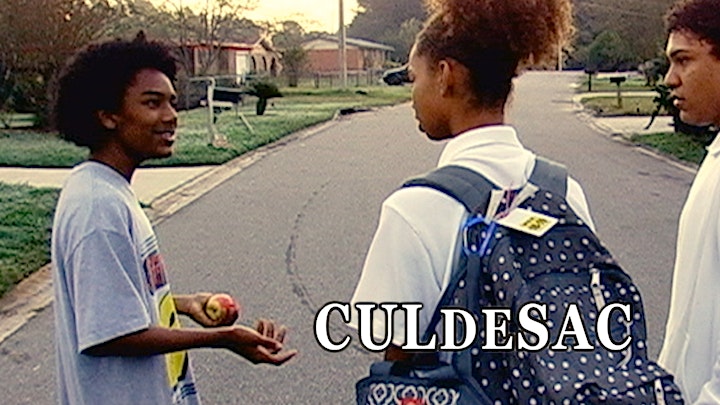 "CulDeSac"
from Spencer Shack
Two group home brothers, Kevin and Jeremiah, navigate living poor in a small African-American suburb located in North Florida.
(10 minutes)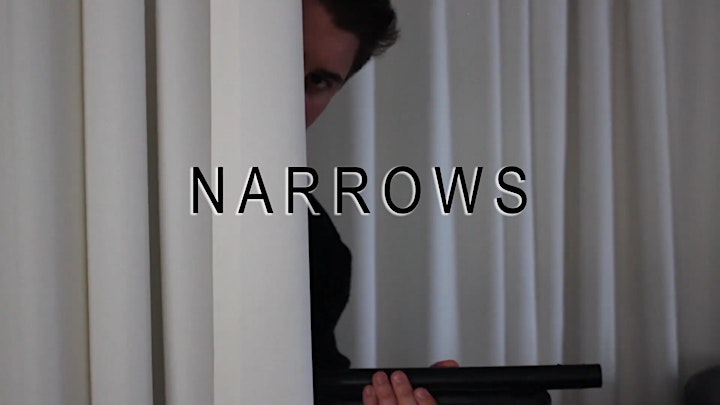 "Narrows: The Fall"
from Thomas Frick
Episode 3 of the "Narrows" series. After the loss of his best friend, Trace must face the agency alone. Commander Murdock sends out an agent to hunt him down and stop him once and for all.
(9 minutes)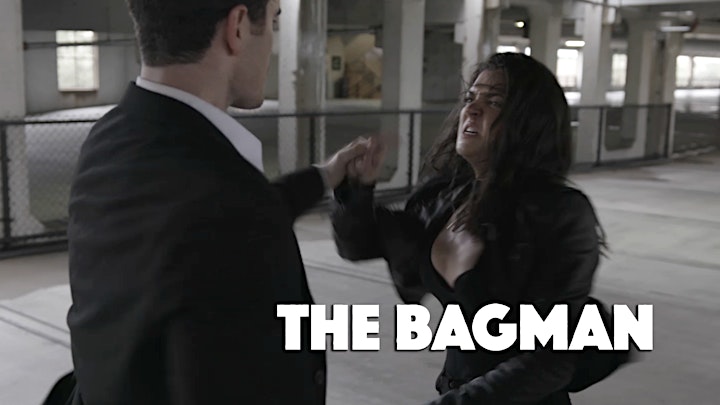 "The Bagman"
from Domonic Smith
When JB bursts into Ray's apartment with a black eye and bruised face, he immediately goes into a story that you have to be there to believe. A tale filled with weed, hot spies, and small scale espionage makes for one hell of a yarn spinning.
(15 minutes)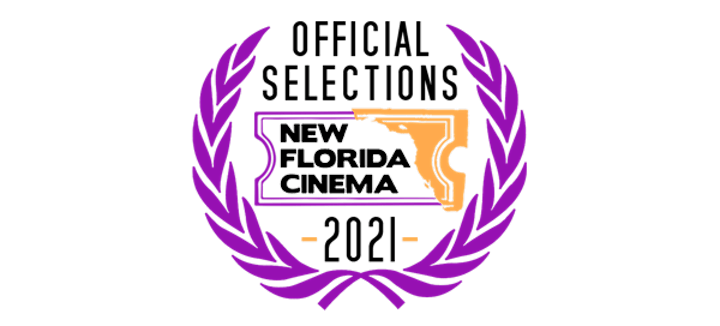 All films shown at our February 27th event are considered official selections of New Florida Cinema 2021. These film are in consideration for the Best of 2021 Awards to be held by New Florida Cinema on December 18th, 2021. The event will take place at Lakewood Ranch Cinemas.

Special thanks to the Sarasota Film Society for their support and for the use of their theater. Please visit http://filmsociety.org for more information about the organization and their theaters.
*** PLEASE NOTE THE LOCATION AND TIME ***
DATE: Saturday, February 27th, 2021
TIME: 6:30PM arrival (7:00PM show start) - 9:00PM end
PRICE: $5
LOCATION:
Lakewood Ranch Cinemas10715 Rodeo Dr. #8, Lakewood Ranch, FL 34202
Please visit http://newfloridacinema.org for more information on our screenings and our mission as a 501c3 non-profit organization.