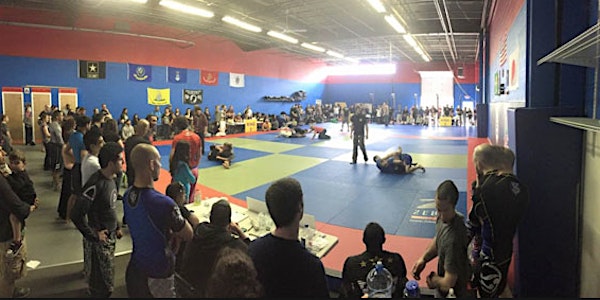 New England Submission Challenge Fall Classic
When and where
Location
Bushido Jiu-Jitsu Academy 60 Progress Dr Manchester, CT 06040
Description
Join us October 16th, 2016 for New England's premier submission-only grappling event! No Points, no advantages, just submission!
We believe strongly that jiu jitsu is an art of submission. That's why we work tirelessly to take jiu jitsu back to its roots and inspire competitors not stall or hold back for fear of losing a match by points or advantages.
While points may win a match, it is submission that's the real end game—proving definitively who the better opponent is on that particular day. So we invite you to get on the mat, challenge yourself and to come compete in a format that stays true to art we all love so much.
The NESC was started by two long-time area jiu jitsu practitioners and coaches.
Brad Wolfson is a Gracie jiu-jitsu Black Belt under Master Marcio Stambowsky (Gracie Sports/ Rolls Gracie lineage) and the owner and head instructor of Soulcraft Brazilian Jiu-jitsu in Hamden and Rob Magao is the owner of the Bushido Jiu-jitsu Academy-Manchester BJJ and CrossFit Thin Blue Line in Manchester, CT. Rob is a Black Belt in Gracie Jiu-jitsu under Professor Pedro Sauer (Rickson Gracie lineage). He has also served more than 15 years as a police officer (12 years on SWAT) and is the Event Coordinator for the Physical Fitness Challenge at the annual CT SWAT Challenge.