NEW ENGLAND SOUL LINE DANCE CLASSES 3 / locations Boston & Lynn

Weekly Event - Every Thursday: 7:00 PM (EDT)
Event Details
NOW SERVING THE BOSTON & NORTH SHORE AREA WITH 3 CLASS NIGHTS                                                       
 1) Mondays - 8 week sessions,  1- week off, $5 per class, Drop In's Welcome @ 4 Star Dance Studio,
Co-ed, Friendly environment all levels. Adult Environment.  2 levels: Beginner 7pm, learn the basics of soul line and the newest beginner dances. Intermediate Level 8pm, open to dancers and experienced line dancers who can learn at a faster pace more frequent dances. Class time is  1 hour duration,   Contact: Email Petitedancediva@yahoo.com  Phone:617-888-9224
     2) Tuesdays - 8 week session $50 with Class Card. Drop-Ins $7 @ American Legion Post #6, 157 N. Common Street, Lynn, MA.  Become more active by learning soul line dancing. Beginner Level; Class Duration is 1.5 hrs.  Lynn Session begins Oct 14 - Dec 2..  781-325-2460
 3) Tuesdays - 8 week sessions, 1 week off, John P Holland School Community Center  Annual Membership required to access facility,  Adults $20, Class admission $5 per student,  Beginner Level; Class duration: 1.5 hrs.    Holland Center New Session Oct 14 -  Holland Center Session Begins Oct 14 - Dec 2  
   3) Wednesdays - 8 week sessions, 1 week off,  John P Holland School Community Center Annual Membership required to access facility, Adults $20, Class fee  $5 per student, Intermediate Level;
Class duration: 1.5 hrs.   4) INTHEZONETHURSDAYS...$5 DONATION SOUL LINE DANCING 1ST & 3RD THURS, 2ND THURS SOUL LINE DANCING.
 Line Dancing is tons of FUN, with a touch of FITNESS, we do burn calories, and we do have a Bi-weekly Social on Thursdays to practice the line dances.
    Men who like to dance are Encouraged to attend & Party with US! 
We also provide Demonstrations & Showcase Performances  occasionally during the year contact. Interested in being a part of our volunteer showcase team email info@soullinedancers.com
Trying to contact? Contact organizer section or reply on our contact page at  website contact page at www.soullinedancers.com.  or (781)325-2460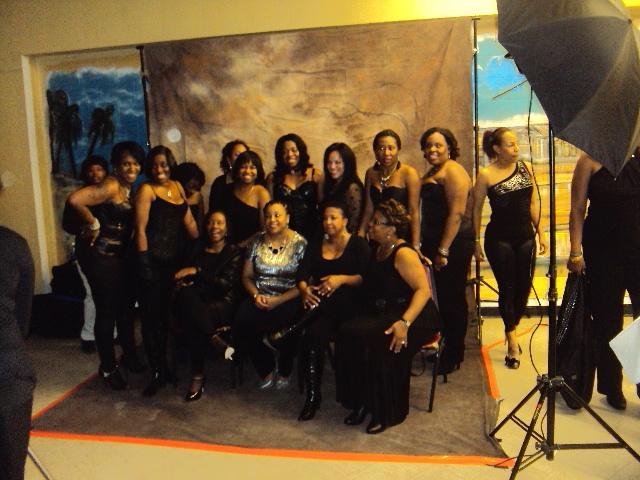 Have questions about NEW ENGLAND SOUL LINE DANCE CLASSES 3 / locations Boston & Lynn?
Contact MsSonia
Organizer
MsSonia
EXPLORE Adult Urban Social Dancing in New England
Bringing you the Hottest in SouL Line Dancing and Steppin.  Steppin is an urban adult partnering Social Dance (not Greek college steppin). This Adult Social Dance community currently serves North & South shores of Boston.  You can find classes and social events during the week plus Dance Socials held around town most weekends.
Dance Urban host a monthly set every 2nd Friday "Stepper's Set & Intro Steppin Lesson at the William E Carter Post#16 in Mattapan Square - Onstreet Parking, Bus 28, Mattapan Sq commuter line and taxi are options for transportation.
Line Dance classes resume March 22, 2016 visit www.soullinedancers.com for Monthly Dance Socials and upcoming events.  Please check website for  "INTHEZONETHURSDAYS usually held 3rd Thursdays of the Month for all line dance level dancers. Most events are Open to the Public please check pricing for each event.  Admission Prices range from  $5- $10 Donation.
Whether it is for FUN, Fitness or the Social aspect join us! Dance is a healthy way to boost your metabolism.
Age Demographics: 35+, Over 40 Friendly, Predominately Females, Men Encouraged!  Couples & Singles Welcome!
Classroom Environment with Social Activities & Events
Our Soul Line Dance Classes provide 3 levels of Instruction: Beginners, Beginner Adv  & Intermediate -
Feel freet to practice in  work clothes or active wear acceptable
2 Locations:Lena Park Community Development Center: Beginners & Beginner Advance  Holland School Community Center: Intermediate level
Chicago Steppin - Men & Women comfortable shoes, comfortable heights to practice in and dance in. Formal Dance Shoes are Optional. Do not wear restrictive clothing that keep you from stretching arms forward or above the head.  Don't forget your personal fans or personal rally towel.
For urban social dancing in MA visit: www.soullinedancers.com - soul line dancing,  View Dance Urban for Steppin info at http://danceurban.com
NEW ENGLAND SOUL LINE DANCE CLASSES 3 / locations Boston & Lynn