Location
Kimpton Marlowe Hotel
25 Edwin H Land Boulevard
Cambridge, MA 02141
Refund policy
Refunds up to 1 day before event
NEPF 2019 is a full day educational and social networking event for Internet professionals of all varieties.
About this event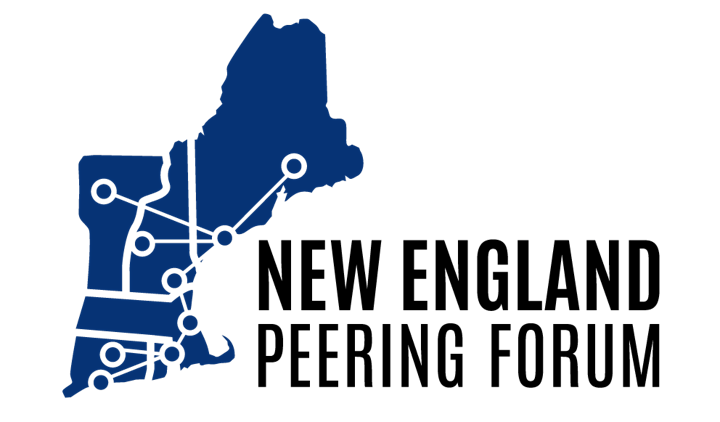 Please join us in Cambridge, MA on Friday, August 2, 2019 for the third edition of the New England Peering Forum.
NEPF offers presentations from regional and global experts in networking and Internet infrastructure. NEPF attendance is limited to less than 200 people, so you will be able to meet and talk with the other attendees in a relaxed, professional atmosphere. NEPF attendees will include northeast region Internet Exchange operators, along with representatives from many institutions, content providers, ISPs, carriers, and enterprise businesses. The attendance fee includes morning and afternoon breaks with coffee, soft drinks and snacks, catered luncheon, and we will close out the day in style with an evening social event with beer, wine and hors d'oeuvres.
If you share a passion for a faster and more efficient Internet for everyone, don't miss this event!
We are also pleased to be offering a FREE official ARIN Resource Public Key Infrastructure (RPKI) training session 8am-11am.
What is RPKI?
Using cryptographically verifiable certificates, RPKI allows IP address holders to create public statements specifying which Autonomous Systems are authorized to originate their IP address prefixes. These statements, known as Route Origin Authorizations (ROAs), allow network operators to make informed routing decisions, and help secure Internet routing in general. This initiative has been developed within the IETF, with involvement from Regional Internet Registries (RIRs), Local Internet Registries (LIRs), and numerous Internet Service Providers (ISPs).
Instructors: John Sweeting, Mark Kosters, Jon Worley
Introduction: 10 minutes
RPKI History and Overview: 30 minutes
ARIN RPKI Services: 30 minutes
Break: 15 minutes
Provisioning RPKI using ARIN OT&E Lab: 60 minutes
Q&A: 15 minutes
Space for this FREE training is limited to 75 people and breakfast is included! If you want to attend the training, please be sure to register for that additional free ticket.
Partial conference agenda:
They put *that* on the Internet?
Bob Rudis, Rapid7
Abstract: Carriers, IXPs and ISPs work diligently and, often, thanklessly to provide and power pristine pipes, enabling rapid innovation intended to improve the whole of personkind. Unfortunately, each evolution in connectivity sees these rose-coloured packets instantly becoming co-mingled with coarse, crazy cruft that causes more than just consternation. In this session, you'll be taken on a whirlwind tour cataloging a myriad of misconfigurations, volumes of vulnerabilities, and a plethora of perverted packets -- some of which lie directly within the heart of the infrastructure of everyone attending. Fear not, though! This is not a tale of woe but of opportunity as we'll also (briefly) explore ways we can all work together to help ensure the safety and longevity of this invaluable and indispensable resource.
Disaster Recovery at the Edge
Ben Ryall, Facebook
Abstract: We have worked in the last few years to grow our global footprint at a very fast pace, building POPs and deploying FNAs to connect to multiple Internet Service Providers (ISPs) around the world so People can access content reliably and with the best performance. Part of providing the best performance is to be prepare to continue providing access to Facebooks family of applications during disasters with 0 impact to Users. This presentation will provide an overview of the importance of being prepare for a major disaster on the Edge of Facebooks network, that could impact Peoples experience. For this goal, we are focusing our efforts on having an understanding how our infrastructure would react under these circumstances and defining the metrics, tools and improvements needed. We are looking forward to work with Internet Services Providers in the region on this effort.
Re-Defining Core and Access: A New, Two-Tier Network Model
Chris Grundemann, Myriad 360
Abstract: In the past, when we designed, built, and operated networks as a collection of devices (routers, switches, and firewalls) we defined our network architecture in terms of physical layers. The three-tiered Core, Aggregation/Distribution, and Access model is familiar to every network engineer. Server virtualization and new application frameworks have forced us to reconsider this model. Instead of a multi-tier hierarchical design, we have found folded-Clos (spine-leaf) networks much more efficient at moving large quantities of packets from anywhere to anywhere. In order to keep up with the speed of virtualized compute and storage, weve adopted virtualized networks that run as an overlay (with the physical Clos network becoming an underlay).
Visualizing the network in this way gives us a new 2-tier model. Instead of trying to conceptualize the physical network into an outdated hierarchy, we can now look at the entire logical network platform as a two tier system. The (spine-leaf) underlay is the Core layer switch and the overlay is the Access layer router. This is super helpful when we want to decide where network functions should live. The Core is still there to move packets, fast, and the Access is there to handle routing and policy as well as to provide additional features and functions.
Peering Economics 101
Susan Forney, Hurricane Electric
Abstract: Peering is fundamental to the Internet, but without considering its cost, peering can be expensive and ineffective. This talk looks at the basic economics of peering and explains techniques for getting the most from your investment.
Panel: The Age of Enterprise Interconnection?
Panelists: Chris Grundemann, others TBD
Abstract: Once upon a time, Peering was just for Internet Service Providers, those ISPs were ranked by Tier, and life was simple (actually, running BGP was expensive and complicated). Now things seem to have changed: - Many of the most interconnected networks are not ISPs at all; they are content and cloud providers. - There are more, and more, interconnection options available; from new IX' to new paid peering models. - Cloud-first, mobile-first, and "digital transformation" initiatives are making all organizations more dependent on the Internet than ever before. In this panel discussion, several of New England's top authorities on interconnection and peering will dig into these current trends, debate the need for more enterprises to do more Peering, consider the options (new and old) available to them, and brainstorm ways to encourage the right level of interconnection throughout the enterprise space. Come join the conversation!
Additional information and an agenda will be posted at: