Description
New England Footgolf Invitational
benefiting Diamond Is the Sky
---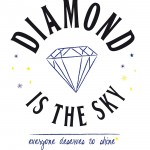 This charity event will be taking place at Quail Ridge Country Club in Acton, Massachusetts, May 6, 2017 @ 3:30pm. 100% of the proceeds of the New England Footgolf Invitational will be going directly to a remarkable local certified 501(C)(3) nonprofit organization, Diamond Is the Sky (www.DITS.org). Diamond Is the Sky provides affordable social opportunities and resources to people with autism and other special needs in Massachusetts.
CLUBWAKA Social Sports is the host for this event. As you may not already be familiar with CLUBWAKA, you should know that our participants are full of youth and vigor…and are very passionate about our charity. Giving back to the community is a high priority of our local WAKA chapter and we would like to invite you to join us in helping Diamond Is the Sky reach their goals of supporting even more people in 2017!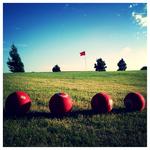 This charity Footgolf event will include
18 holes of footgolf at Quailridge CC
Post-Party (6/7) at The Compass Tavern 90 Harding St. Worcester, 3-8PM and will offer complimentary beverages, food, entertainment as well as awesome raffles and silent auction prizes!
Mini kickball, Swag and snacks during your round
Check In & Opening Ceremonies @ 3:15 PM
Prizes for 1st and 2nd place teams as well as longest kick and closest to the pin!
Register as part of a Foursome! Don't have a foursome? No problem we'll have plenty of free agents to fill from.
It will be a shotgun style (2 Foursomes @ each hole)
Modified Scramble Tournament. Each person has a ball and kicks at each stroke and then your team decides which best ball to play.
​NOTE: EVERY PLAYER GETS TO KICK EVERY STROKE. Your team decides which ball to play from.
Dress code: is "Old School" golf so get out those argyle socks, derby hats and polo shirts. Pop that collar!
Footgolf is a brand new sport that is fast becoming popular internationally and making marks in the US. The game is a combination of soccer and golf - where the game format is identical to golf, except instead of using a golf ball and golf clubs, the players uses a soccer ball and his leg. Golf courses that also accommodate footgolf have larger holes cuts for footgolf competition.
The event is identical to that of a typical Golf Scramble Tourney. Teams are made up of 4 players. Each player gets to kick, and the one with the best kick is the ball/shot that is used for the next kick. Players will be on a regulation footgolf course and teams will have various challenges at different holes, and a tournament winner will also be determined via the lowest team score.
Need more info? WATCH THIS VIDEO! http://youtu.be/EIAGI66XTuQ