The New England Faith Forum 2020 Goes Virtual!
About this event
The New England Faith Forum 2020 Goes Virtual!
Originally scheduled for August 7-8, 2020 in Nashua, NH, the Faith Forum has moved to an online format. On August 18, 2020, we began with our keynote presenter, Julianne Stanz.
Please join us from 7:00 p.m. to 8:30 p.m. on October 20, 2020 for the second exciting presentation with Mary Mirrione. There is no cost to participate, but registration is required.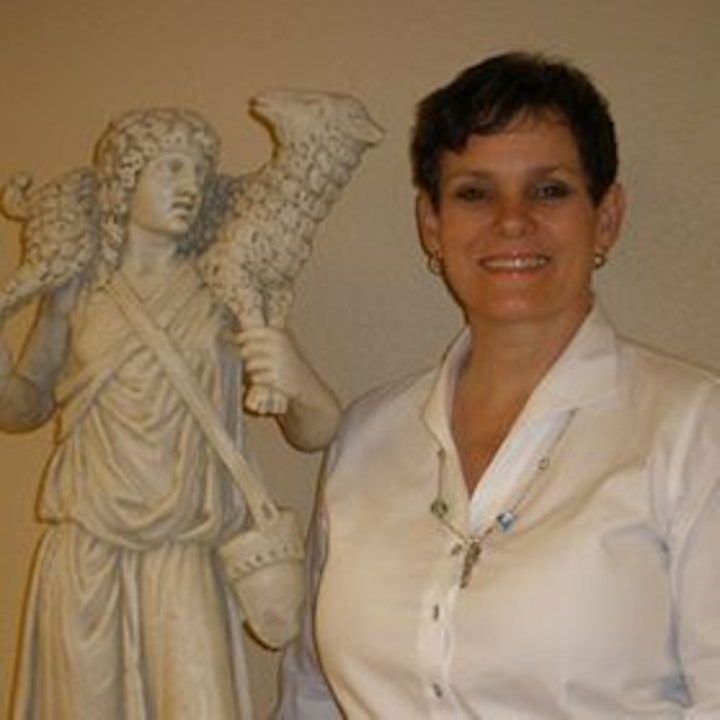 Mary Mirrione is the National Director for Catechesis of the Good Shepherd. She began working with CGS in 1992. She and a team of catechists and parents built atria at St Anne's in Gilbert, Arizona for their 1800 children. She has been a formation leader since 1997 serving as such at home and abroad. She also worked with the Franciscan Friars of the Renewal in Honduras and Mother Teresa's Missionaries of Charity throughout the States as well as in Manila, Philippines ,Western Europe and Kolkata, India. Mary served on the Board of the National Association and is a member of first cohort at Aquinas Institute to receive a Masters in Pastoral Ministry in the Catechesis of the Good Shepherd. She serves as a faculty member of Kino Catechetical Institute in the Diocese of Phoenix. Since 2010, she serves as the National Director for the United States Association of the Catechesis of the Good Shepherd.
________________________________________________________________________________________________
Title of Presentation: THE CATECHESIS OF THE GOOD SHEPHERD – RECOGNIZING THE RELIGIOUS POTENTIAL OF THE CHILD 
The capacity for silence, for reverence and for contemplation needs to be nurtured within children for them to have a lifelong encounter with the One who loves them. For over 60 years the Catechesis of the Good Shepherd (CGS) has studied and served this encounter with ages 3-12. CGS is rooted in the Bible, the Liturgy of the Church, and the educational principles of Maria Montessori. This workshop will provide an overview the Catechesis of the Good Shepherd as well as strategies for implementing and sustaining this work in a parish setting.  This workshop will also provide practical tools for approaching prayer with children in any setting.
________________________________________________________________________________________________
Registration questions: Alyse Hlasny, ahlasny@rcbm.org or 663-0108.