NEW ENGAGEMENTS: Digital Storytelling that Extends the Life of the Show

Thursday, September 13, 2012 from 6:30 PM to 9:00 PM (EDT)
Event Details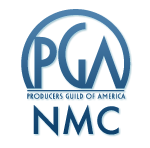 PGA New Media Council &
PromaxBDA Join Forces in New York to Present:
New Engagements: "Digital Storytelling that Extends the Life of the Show"
How are TV networks turning multi-platform touchpoints, tweets, 'likes' and check-ins into ratings? Digital storytellers foster greater collaboration between marketing strategists and content producers to drive audience engagement beyond the traditional TV season and tune-in.

Don't miss this incredible discussion with the industry's leading producers, marketers and digital media experts to learn about the strategies, tactics and methods that spur a show's success.

Wine and cheese will be served. 
Event Update: The event is overbooked and completely SOLD OUT! So please be sure to arrive on time or earlier to ensure seating availability. Admission is not guaranteed.
Thank you for your enthusiastic response to the event! We look forward to seeing you there!
Event Schedule:
Welcome            6:30-7:00pm 
Panel                 7:00-8:00pm
Reception           8:00-9:00pm
Panelists:

Alexandra Shapiro
EVP, Marketing & Digital | USA Network
Alexandra Shapiro serves as EVP of marketing and digital for USA Network. In this position, she is responsible for the creative oversight of the network, which includes consumer and strategic marketing, digital, brand initiatives, promotions and business development for the network. She reports to Chris McCumber, USA's co-president, and is based in New York. Shapiro expertly launches and sustains USA's arsenal of original programming, and played a pivotal role in creating USA's multiplatform and award-winning brand identity "Characters Welcome."  

Ellen Stone
SVP, Marketing | Bravo Media
As Bravo Media's SVP of marketing, Ellen Stone oversees the development of all brand strategy, creative, consumer advertising, ad sales and digital marketing as well as licensing/merchandising and talent relations for the network. Stone also serves as a member of Bravo's senior management team, shaping the network's overall strategy.

Guy Slattery
EVP, Marketing | A&E Network
Guy Slattery joined A&E Network in December in 2006 as SVP of marketing. Slattery oversees the network's consumer marketing team, where he is responsible for the creation and implementation of the network's brand and marketing strategy. He oversees all marketing initiatives, including brand strategy, on-air promotion, off-net media buying, creative advertising, social media, strategic partnerships and consumer public relations efforts.

 Tina Exarhos        NEW SPEAKER ADDED!
EVP, Marketing & Multiplatform Creative| MTV: Music Television & MTV2
Tina Exarhos is responsible for the on- and off-channel marketing and branding of MTV, MTV2, mtvU and MTV.com. This includes directing the marketing efforts for such marquis events as the MTV Video Music Awards and MTV Movie Awards, as well as groundbreaking promotion for a vast array of MTV television programming such as "Skins," "Jersey Shore," "The Real World," "16 and Pregnant," "Teen Mom" and "The Hills." Exarhos leads a team that also creates and produces all short-form visual packaging, on- and off-air graphics, online marketing, movie promotion, and consumer and trade advertising, helping to take MTV and its ancillary businesses to unparalleled image highs with innovative campaigns.
Moderator: 

Natan Edelsburg
VP | Sawhorse Media
Natan Edelsburg is the VP at Sawhorse Media where he's the supervising producer of the Shorty Awards and handles the business side of Muck Rack. Edelsburg covers social TV for Lost Remote where he interviews top executives at TV networks about the impact social is having on their companies. He's previously worked on influencer marketing campaigns for Nokia, Showtime, WellPoint, PepsiCo, BIO, A&E and more. 
Produced by:
Felicia K. Wong | Showtime Networks Inc. / PGA New Media Council National Board Secretary
Katerina Zacharia | PromaxBDA
Space kindly sponsored by:
Thanks to Jamie Schutz, PGA East Events committee, Atley Loughridge, Ogilvy and PGA staffers!
Wine sponsored by: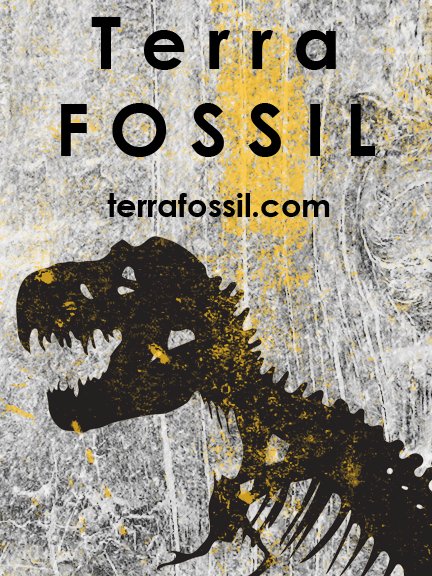 Thanks to Andy Kumpon, Terra Fossil and Chris Pfaff, PGA New Media Council East Chair.
Event's video capture by:
Thanks to Jennie Bourne, PGA New Media Council National Board Delegate. Also, thanks to PromaxBDA for agreeing to edit the footage.
When & Where

Ogilvy Theater
636 11th Avenue
Between 46 & 47th Sts
New York New York, 10036


Thursday, September 13, 2012 from 6:30 PM to 9:00 PM (EDT)
Add to my calendar
Organizer
Producers Guild of America
The Producers Guild of America's New Media Council was formed in 2002 in order to recognize, represent, and protect the interests of producers working outside the "traditional" formats of Television and Film to include Broadband, Mobile, Games (console and online), Digital Animation, Digital Visual Effects, Interactive/Enhanced Television, DVD/Blu-ray, Special Venues, and Transmedia.
To find out more about the Producers Guild of America, please contact us.
NEW ENGAGEMENTS: Digital Storytelling that Extends the Life of the Show