Event Information
Refund policy
Contact the organizer to request a refund.
Eventbrite's fee is nonrefundable.
The New Earth Teachers NET Course is a 10 week training that prepares you for the shift to the New Earth and initiates you as a teacher.
About this event
New Earth Teachers
10 Week Online Training
Tuesdays September 7th through November 9th
6:00pm-9:00pm EST on ZOOM
Valued at $750
"How can I help? What can I really do?"
For our ascension and for Earth's Big Transformation:
You can become a New Earth Teacher. This course series contains fascinating and important information about the New Earth. It is a guide for how we can prepare ourselves and help Earth transition harmoniously.
You might be feeling out of balance, energetically pulled in many directions, concerned, or confused and you want answers. The NET Courses may help you find strength and confidence in these changing times. Many of us want to participate but we don't know how, or want to help more than we are able with our limited understanding. With these courses you can do more and see the bigger picture of what is happening.
Some of this information is unavailable anywhere else. Specific tools to prepare us for ascension to the New Earth, meditations to connect with the New Earth, symbols to raise our frequency, techniques to resolve karma, portals to cleanse the earth and her waters, and stone layouts to support our changing chakra systems are just some of the topics covered.
The NET courses were developed by Channie Centara, the founder of Universal White Time Healing. She is an incarnated Extraterrestrial has full memory of other planetary transformations she participated in helping. She brings an understanding of the current changes that are anticipated.
Once completed, you are able to teach it to others. You get the complete course materials, symbols and initiations to become a New Earth Teacher to continue to spread this knowledge.
Register today!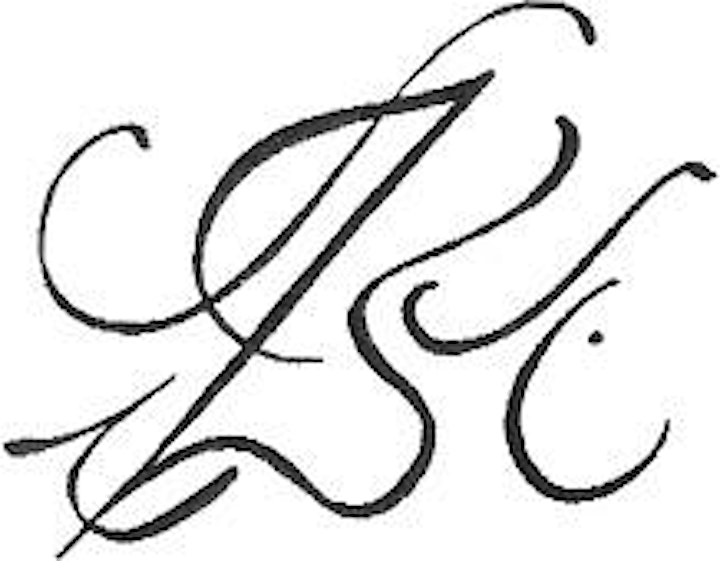 The symbol above is the Universal Vibrational Symbol for the New Earth.
You can participate in helping her ascend.
Register today for the complete series of 10 classes valued at $75/each; ($750)
Payment can be made in two ways:
35% off Paid up front: $495 (save $255);
15% off 2 installments of $320 (save $112)
*some segments have optional additional costs for materials.
ZOOM LINK WILL BE AUTOMATICALLY SENT UPON REGISTERING by Eventbrite.
A permanent zoom link with given after the first session on September 9th.
A note from the Bradford, the instructor: "I would not know what I know and be able to do what I do and understand the bigger picture if I did not take these classes myself. The coming of New Earth is a popular topic in our global community, as exemplified by Ekhart Tolle's best selling book, Our New Earth. Many consider the New Earth to be a transformation of consciousness, as can be observed in the dismantling and breaking down of old systems and structures and construction of new new ones in all areas and aspects of life. Economic, social-political, religious/spiritual, etc… But the coming of the New Earth is a transformation that is occurring on a much greater scale than limited beliefs of current human group consciousness is even aware of. We are on the verge of awakening to Galactic Consciousness. Our planet, Mother Earth, is stepping up in her evolution and we are merely passengers along for the ride. Find out what all this means and what you can do to prepare yourself for the coming changes ahead"
Make the investment in your spiritual future and help humanity and Mother Earth Ascend with grace and ease.
Register today!
About the Instructor:
Bradford Tilden is an international composer, pianist, crystal & sound healer, Universal White Time Healer Excellent for the Universe, Universal White Time Gemstone Level 3 Teacher, UWT Energy Healing Level 2 Teacher, Angel Board and Board of Knowledge 1&2 Giver, Founder of the Lemurian School of Intuitive Natural Healing, light-worker, and galactic shaman who incarnated at this exciting time with the purpose to inspire, educate, and activate our dormant potentials and facilitate healing and awakening to groups, individuals, and the collective consciousness. He has professionally invested the past 15 years of his life studying, researching, and exploring theories, concepts, and applications of higher consciousness and spirituality.
Contact Bradford:
860-830-5841
Info@CrystalMusicHealing.com
Facebook.com/CrystalMusicHealing
www.CrystalMusicHealing.com
Date and time
Location
Refund policy
Contact the organizer to request a refund.
Eventbrite's fee is nonrefundable.
Organizer of New Earth Teachers
Bradford W. Tilden is an internationally recognized composer, pianist, sound healer, and Universal White Time Gemstone and Energy Healing Practitioner.  He was born and raised in Agawam, Massachusetts, He graduated magna cum laude from Amherst College, has a Master's in Composition from UMASS Amherst, and is a graduate of the Globe Institute of Sound and Consciousness in San Francisco California. Bradford is a Level 4 Universal White Time Healer Excellent for the Universe,, a Level 3 Universal White Time Gemstone Healing Teacher, And Angel Board and Gem Board of Angels Giver, a Boards of Knowledge 1 & 2 Giver, and an initiated shaman of the Puma Tribe of the indigenous Q'ero Shamanic tradition from Peru. He is also the Founder of The Lemurian School of Intuitive Natural Healing that has 2 introductory workshop, Lemurian Crystal Healing and Introduction to Intuitive Crystal and gemstone Healing, and 2 Levels of Classes that he co-created with his UWT Master Guides to retrieve the lost knowledge of Ancient Lemuria that has been passed down through the indigenous oral tradition to unify with the technology of UWTGH that was the same technology that was taught to the Ancient civilization of Lemuria and Atlantis by the Star Races that seeded life on this planet.  The mission of LSINH, pronounced "listen" is to develop one's intuition, unlock human potential and activate the full 12 DNA strands with activation codes contained within Lemurian Seed Crystals, while opening us up to the power of sound and crystal healing to become more aware of our co-creative role with the natural world, Star Races, Guides, and Angelic and Ascended Masers to manifest the New Earth. 
Bradford is a shamanic light-worker, and Ambassador for the Lemurian Seed Crystals and the New Earth.  He is a master at using vibrations for healing and awakening. His primary mediums are sound, music, crystals, and gemstones. His compositions are divinely guided collaborations with higher angelic beings of love and light. Vibrational codes for activation and awakening are contained within his music. Bradford possesses the ability to  channel angelic and indigenous beings and spirits with his voice.  He is a master at playing with crystal bowls and "toning" with the voice.  
He has traveled, taught and performed on five of the seven continents and six of the seven Hawaiian Islands. He currently has four self-produced albums highlighting his beautiful musical language of classical piano and contemporary feeling, meditation, sound healing, and ambient sounds that are available as digital downloads at BradfordWTilden.BandCamp.com  His latest album release, Spirit Dome, featuring his voice and Quartz Crystal Bowls was recorded live at the Panteão, one of Lisbon Portugal's famous historical monuments.  He current and ongoing project is a commission to compose music for guided meditations for the app "Cloud9 Online" app, available on both apple and android app stores.  The mission of Cloud9 Online is to use meditation instead of medications to help with pain management, stress reduction, and wellbeing.  
Bradford and his fiancé regularly perform Live Alchemical Sound Healing Meditation Experiences as the Musical Entity Muse of Aquarius and the Shamanic Jam Band.  These concerts area fusion of Bradford original piano compositions, crystal bowls, Tibetan bowls, drums, rattle gongs and voices.  He and his fiancé are available for private event bookings. 
Bradford offers private healing sessions that combine layouts from UWT and LSINH, sound, UWT energy healing, the board energies, also spiritual life coaching sessions, transformational voice coaching with crystal bowls and toning, 
He hold periodic toning circles where he teaches groups to use their voices with crystal bowls to feel the power of their own sound for healing, awakening, and wellbeing.
Follow him and like his page CrystalMusicHealing on facebook to stay informed about his upcoming events, and entertaining and educational live videos.
Bradford is also available for talks and presentations on a myriad of topics pertaining to metaphysical concepts, the new earth, and health and nutrition. 
How is he able to have the energy to be so active and productive? He is also an independent marketing rep for Alphay International, the world leader in medicinal mushroom super-food products, production, research, and development.  Alphay's vision is optimal health and abundance. Their products were crucial to his recover from a near death trauma and now provide the support for him to carry on his work and live the truth of his passion.
If you would like to join his team and start earning extra income, is recruiting site is www.JoinAlphay.com/BradfordTilden.  If you would like learn about Zhi Cell, the product that can alleviate radiation and chemotherapy sickness, reduce tumor size, and reverse the progression of cancer, among other health benefits, please visit www.ZhiCell.com/BradfordTilden
Lastly, he has and will travel anywhere in the world to teach and perform, so long as it is profitable for all parties involved.