PLEASE READ UPDATED INFORMATION REGARDING DATE CHANGE!!
About this event
WEModel USA cordially invites you to the 2022 Fashion Gala and Charity Event.
Your safety is paramount, therefore, due to the uptick in the Omicron Variant of COVID Cases here in the DC, Maryland, and Virginia Area, the WEModel USA Team have made a deliberate decision to reschedule the WEModel USA Fashion Gala and Charity Event from Saturday, January 29, 2022, to Saturday, April 23 2022.
We genuinely apologize for any inconveniences, moreover, we understand the importance of safeguarding you, our family members, and friends.
All purchases will be honored now for April 23, 2022. The timeline will remain the same.
If you have booked any rooms with the MGM National Harbor, via the booking link, please use that same link to cancel your reservation. Once a new link is established, WEModel USA we will share.
Once again, your safety is our highest priority!
Happy Holidays and Merry Christmas from the WEModel USA Team!!
Join us for an extraordinary evening of fashion, beauty and community awareness at the MGM National Harbor in Oxon Hill, Maryland in support of the Human Trafficking Awareness Campaign.
What is WEModel USA? This organization is a women empowerment-led platform created to offer aspiring models a one-of-a-kind opportunity to be in the spotlight. Through this organization, many amazing and talented young women experience international cultural experiences while simultaneously standing in the spotlight to raise awareness of and spearhead initiatives for our core pillar of activism: human trafficking, the second highest-ranking international crime.
Through the development of the WEModel USA and our newly-established NWECare 2021 "Connect2Protect" Campaign, we plan to build a network of one million individuals in the United States and an additional five million people from around the world. Through our fashion and beauty platform, we have a perfect avenue through which to spread awareness of human sex trafficking; identify and provide resources to undeveloped anti-human trafficking organizations; provide resources and limited opportunities to victims of human trafficking.
Your participation and/or sponsorship allows WEModel USA and NWECare to provide a community campaign focused on Human Trafficking that speaks to the essence of what a neighborhood driven, grassroots support effort can truly spark. We believe that we can reduce the threat of trafficking by soliciting neighbors, mothers, school officials, etc to band together to look out for one another in a way that shows real concern for the health and safety of women and children within their locale. As we invoke awareness within various communities, we will establish a shield of protection for vulnerable population sets. This enables our organization to provide direct resources and services to programs and services that meet the critical challenges victims of Human Trafficking and their family members endure.
WEModel USA 2022 Fashion Gala and Charity Event is an upscale fashion event that will employ women aspiring to elevated careers in the fashion industry AND represent a uniquely, integrated female-targeted cause – Human Trafficking. Please come out and support the fight! #Connect2Protect
Event (Date Change!!) :
Saturday, 23 April 2022
6:00 - 7:00 PM - Red Carpet & VIP Reception
6:00 - 7:00 PM - Human Trafficking Museum (Silent Auction Bidding)
7:15 - 9:30 PM - Runway Show & Charity Event
Location:
MGM National Harbor – Grand Ballroom
101 MGM National Avenue, Oxon Hill, Maryland 20745
In support of the "Connect2Protect" campaign, The MGM National Harbor is offering one-time discounts on resort room rates during the weekend of 23 April 2022. Room availability is offered directly through the resort. Availability is limited. Discount rates can be purchased here - https://book.passkey.com/e/50281849.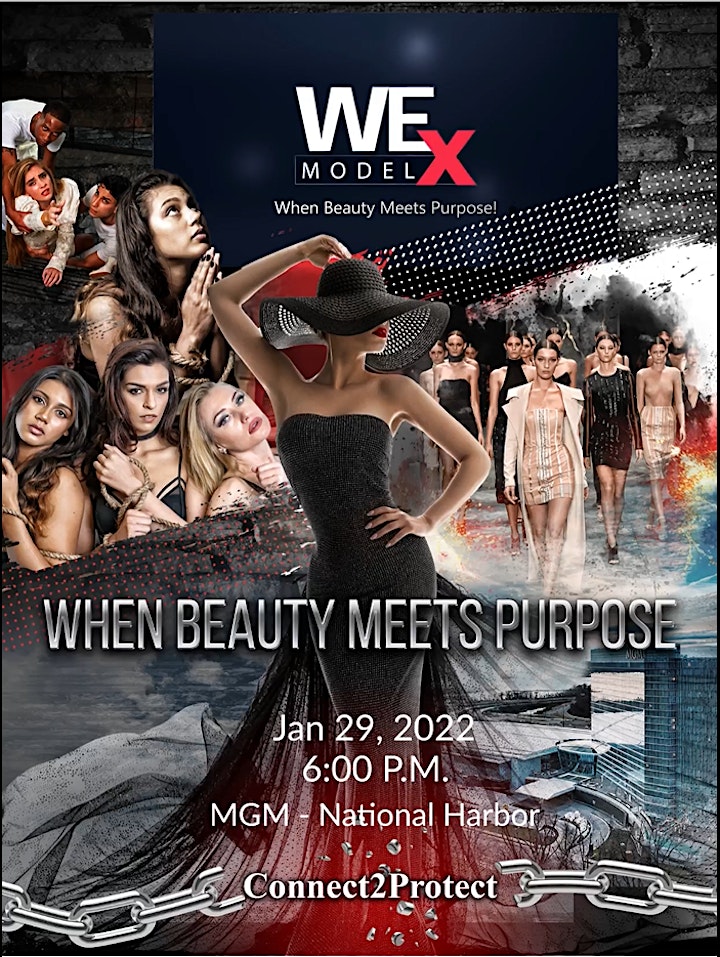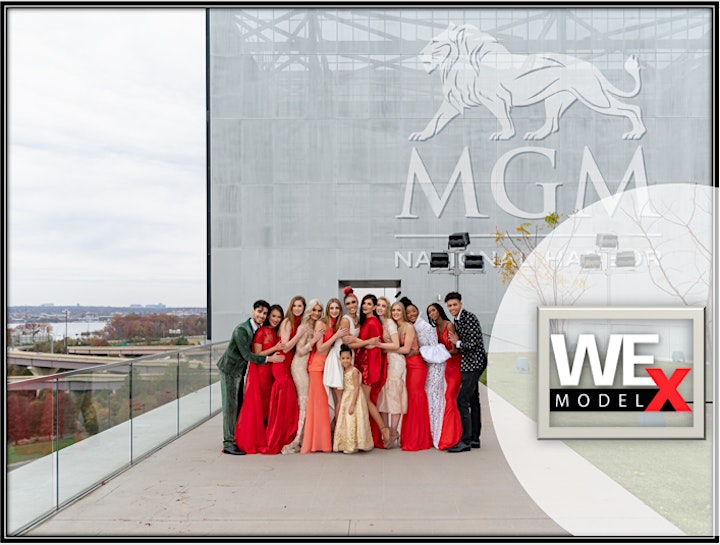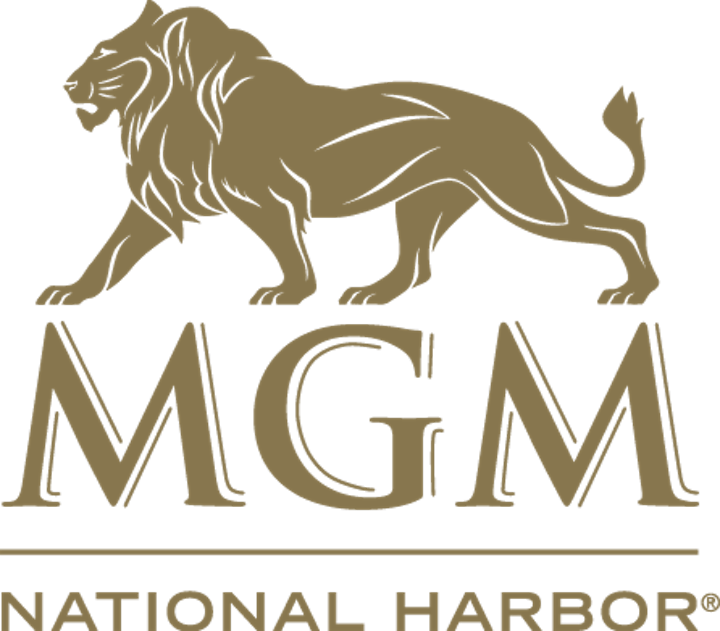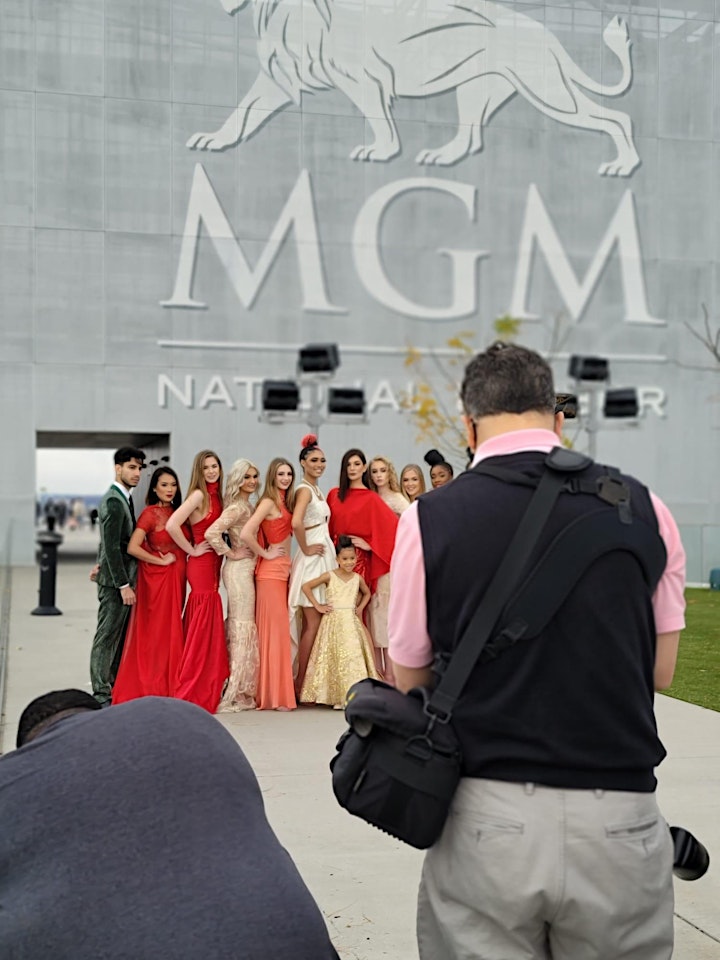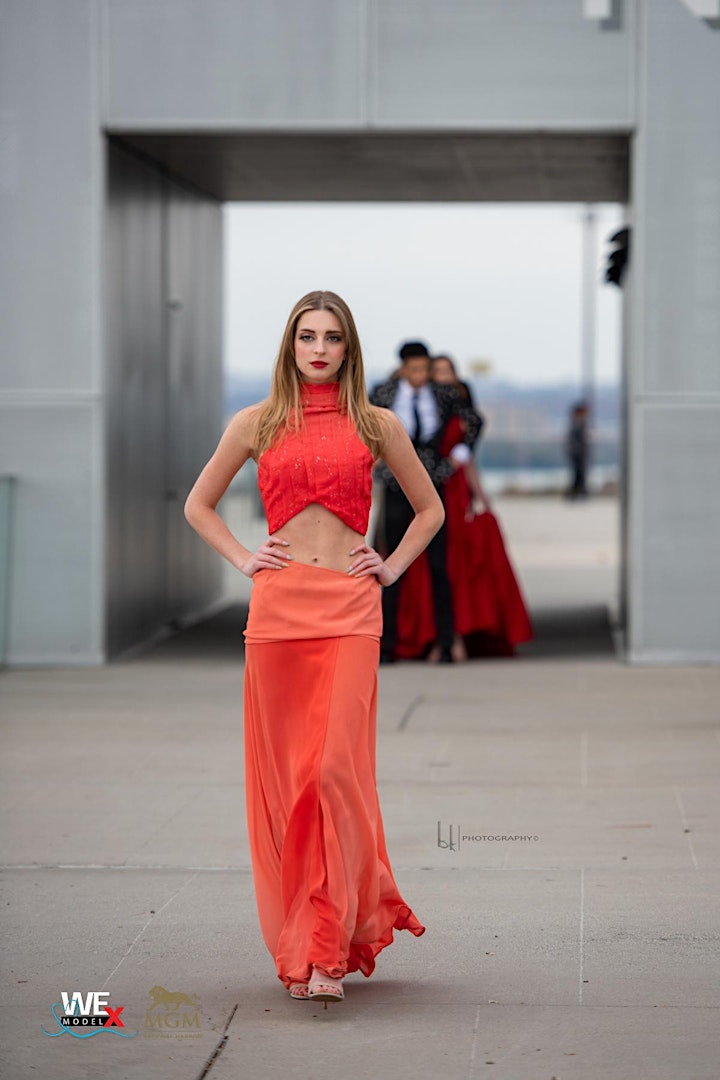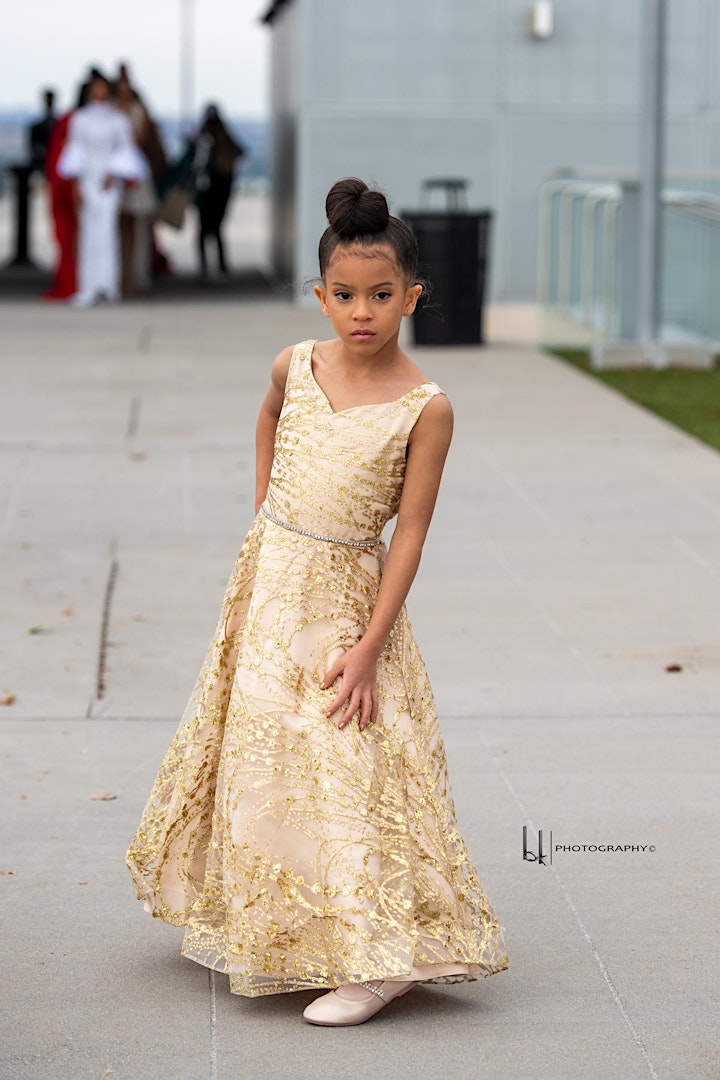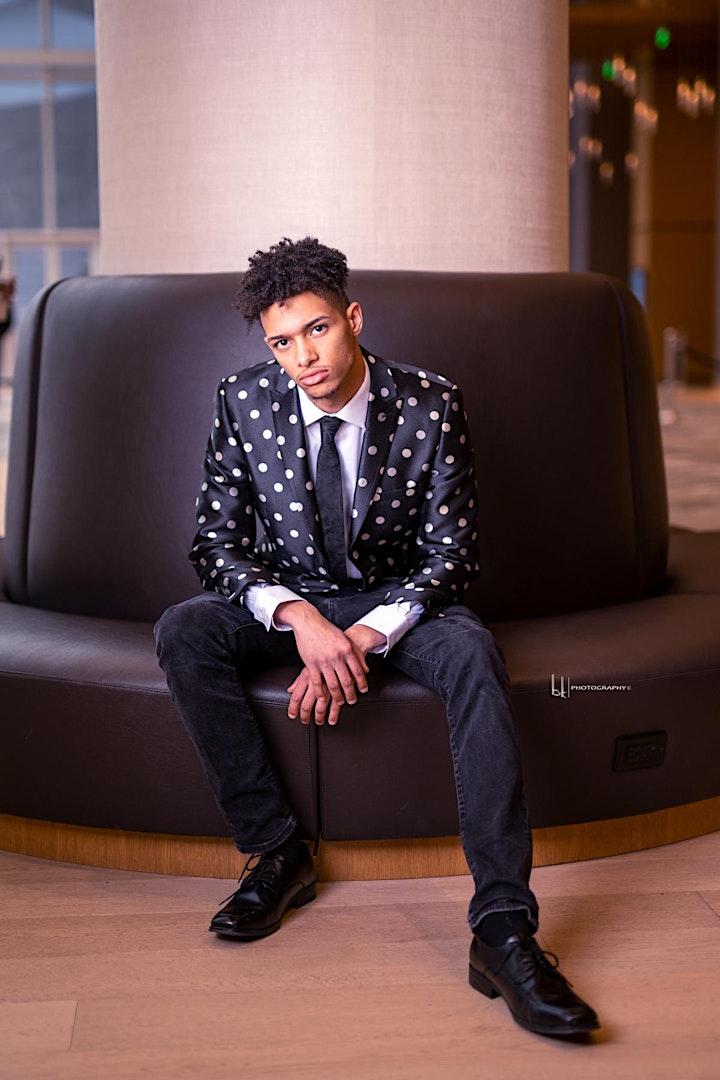 Organizer of NEW DATE! WEModel USA 2022 Fashion Gala and Charity Event is April 23, 2022
WEModel USA 2018, hosted by Onyx Global Solutions, is a modeling competition that also serves as a platform to raise awareness of Human Trafficking. Up to 10 Winners of the U.S. WEModel competition will have an opportunity to travel abroad, walk the runway in an international competition and potential get signed to a model agency.